Circular Hub: Good deals for you and the planet 
Shopping secondhand means saving resources, which is good for the planet, and for your wallet. Furniture is no exception, and we think that all furniture deserves a longer life. In our Circular Hubs you will find IKEA products ready for a second life in your home, all at incredibly affordable prices. Also, you can sell your old IKEA furniture back to us, and we will find it a new home through the Circular Hubs in all our stores.
15% off on all products in our Circular Hub
Only valid on 11.6.2022
Offer valid in all IKEA stores in Switzerland upon presentation of your Swiss IKEA Family card/number or IKEA Business Network ID. Valid at the Circular Hub online when the products are picked up and paid for in your IKEA store on the offer day. No cash alternative. Only while stocks last.
See products in our Circular Hub Online
Second-hand market by IKEA
On June 11th, 2022, you can expect more than a regular Saturday at IKEA. Beyond a vibrant second-hand market, inside and outside of our stores, you and your family are invited to take part in different activities and fun challenges. Also fear not, we offer a large range of food for your healthy appetite. 
Come join our very first outdoor Second-hand market
What is the Circular Hub?
One of our biggest goals and challenges at IKEA is our commitment to become Circular and Climate positive by 2030. That means we will design all our products to fit in a circular world, and we have the ambition to only use renewable and recycled materials in our products. It also means that we want to provide new ways for you to acquire, care for and pass on products, to give them a longer life.
That is good for our planet, and for your wallet. As part of our journey, we are transforming the previous ASIS areas of our IKEA stores into Circular Hubs.
As usual, you will find an attractive selection of IKEA products that are given a second life, as well as sustainable services and tips for a more sustainable & circular lifestyle.
We want to encourage you to make more sustainable decisions in your daily life, as well as give ideas and inspiration on what can come from used products so that you can enjoy them for longer. 
We want to make it easier to live a more circular and sustainable lifestyle - good for your wallet, and good for the planet. Hope to meet you in the Circular Hub soon!   
Find your second life product – anytime and wherever you are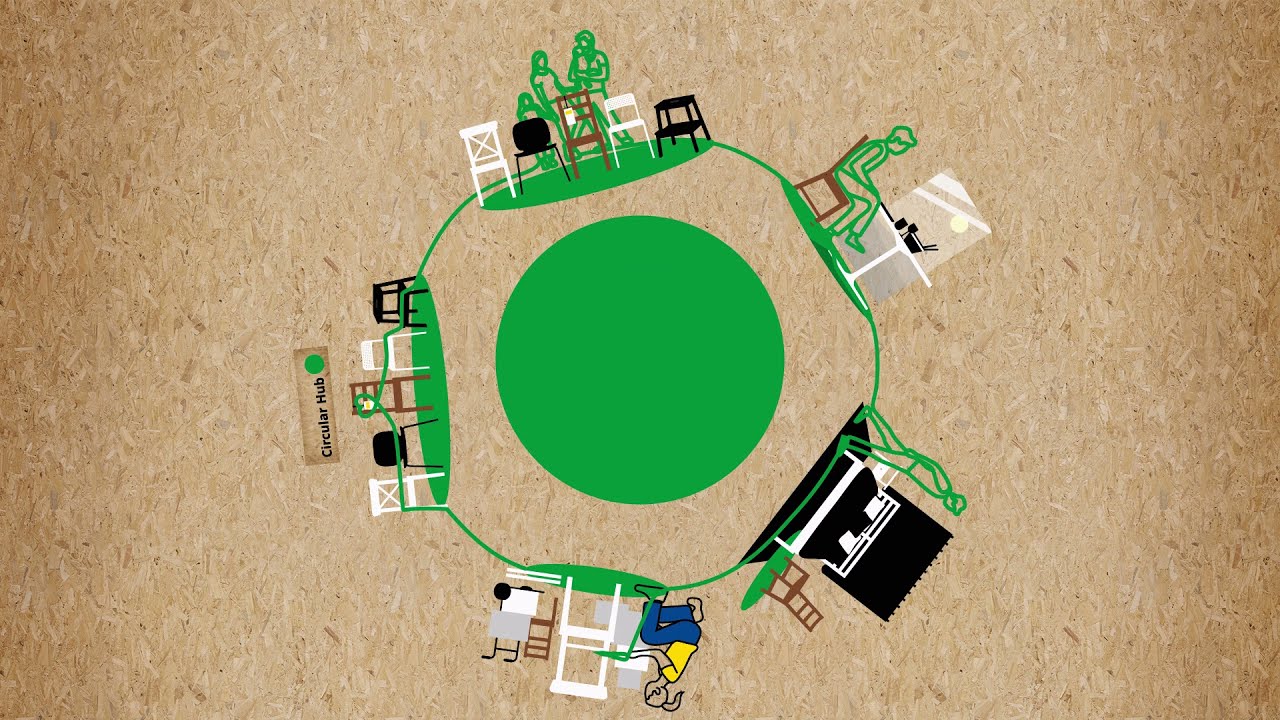 Why are we changing our Bargain corner to circular hub?
Transforming IKEA into a circular business is one of our biggest ambitions and challenges for the future contributing to our commitment to become climate positive by 2030.
With the launch of circular hub, we expect our potential business partners and customers to be in the Sustainable loop to help recycle, fix, and reuse second hand IKEA products. In the circular hub we will offer an attractive range of IKEA products at affordable prices as well as inspiring and enabling our customers to make more sustainable choices in their everyday lives.
Repaired, recycled and ready for re-use
The products available in the circular hub come to us in several ways: 
Discontinued products that are in perfect condition but are no longer being sold in store.
Preloved products from our Buy-back service. 
Display products from our Showroom that have been used to inspire you and deserve a home.
Some furniture might have a few cosmetic imperfections, but they are all functional and safe to use. 
The condition of the products in the circular hub will vary, so you will receive the product as its described. Whether it's in its original packaging or fully assembled, you will buy the product as-is.