Finding the perfect kitchen appliances can be overwhelming with all of the options that are available. Your appliances should take the hassle out of everyday kitchen tasks or they aren't doing their job. 
At IKEA, we work closely with our suppliers to share our knowledge about life at home, and they share their expertise with us. Together we create appliances to rely on at prices that fit every size budget. 
Learn more:
Cooktops | Extractor hoods | Microwaves | Dishwashers | Refrigerators  | Ovens | Ranges
Free 5 year warranty on appliances
Whatever your choice*, you can be sure your appliance is made to last. Our entire range comes with a free 5-year warranty (*TILLREDA and LAGAN come with a 2-year limited warranty).
Read more
Refrigerators
Efficient cooling is a cornerstone of a sustainable kitchen. The better your fridge and freezer work, the less food you will waste. Most of our refrigerators are ENERGY STAR® qualified and packed with smart functions that will keep your food fresher, longer. For example: fan cooling which ensures an even and consistent temperature, fast freeze option that quickly freezes large amounts of food or ice makers which really comein handy when you're hosting a party. Choose from top mount, french door or maybe a compact refrigerator for a smaller or additional space in your home.
Dishwashers
Using a dishwasher is more water and energy efficient than washing dishes by hand. And, with sterilizing functions, it's more hygienic too. We offer both built-in and fully integrated models, but whichever you choose you'll get a tall interior space that'll fit oversized dishware and large loads.
All of our dishwashers are ENERGY STAR® qualified
Microwave
When the hustle of everyday life leaves you with the need for speed, a microwave oven is a choice in every way. Microwave ovens arequick, energy efficient and perfect for reheating and defrosting.
And with today's technology we've got models with extra cooking functions too.We also offer microwave ovens with extractor fans built-in, that you can place directly above your range or cooktop. 
Extractor hoods
Not only does an extractor hood keep the kitchen free of steam, greaseand cooking smells, it's also an important design element.
Whether you're looking for a ceiling-mounted extractor for over a kitchen island or a wall-mounted model, we've got you covered. Our hoods come in a range of extraction capacities, so you can be sure to get one with the right amount of muscle to keep your kitchen fresh.
Cooktops
We have a variety of cooktops to choose from, so you can find the one that suits theway you cook. Each type—gas, glass ceramic and induction—has its own uniquebenefits and features. So, whether you're an ambitious home chef or more of a quick and low maintenance cook, we have a cooktop that's right for you. Check out the descriptions on the facing page for benefits of each type of cooktop we offer.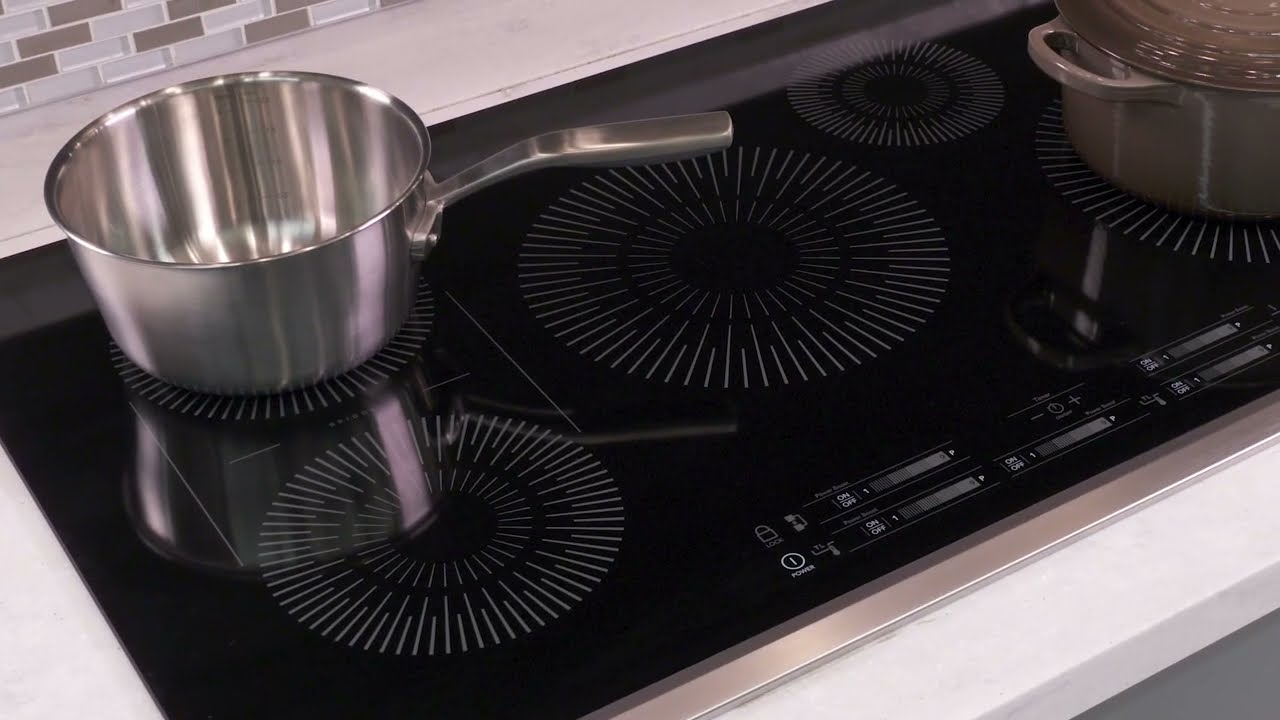 Ovens
Our ovens are built-in fitting perfectly in both base and high kitchen cabinets. You can place them exactly where you want them in your kitchen, making the most of your space and creating the perfect workflow for you. They come with a wide range of smart functions ready to help with anything from a simple snack to a gourmet meal. If you're looking for advanced cooking or convenient self-cleaning programs, we've got you covered.
Of course, quality and functions are top of mind when we design our ovens, but we think about safety too. They have quadruple-glazed doors so you can touch them at any temperature setting and a child lock for the little ones.
Ranges
Our ranges offer a convenient way for you to get a quality stove and oven combined (and with all the functions, too). Whether you choose an electric stove with a ceramic cooktop or go for a gas stove, it will fit perfectly between a pair of IKEA kitchen cabinets.