TRÅDFRI App & Gateway
The TRÅDFRI Smart Home App is the easiest, easiest and most convenient way to control your IKEA Smart Home devices. With the app you can, for example, carry out complete lighting control and create specific lighting scenes. With a connection to Amazon Alexa or the Apple Home App, you can even control the lighting via voice control. You can also set timers to keep full control over when and where you want light in your home.
Dowload the free TRÅDFRI App here.
To use the TRÅDFRI Smart Home App, the TRÅDFRI Gateway (the central control device) must be connected to your router via a cable connection. You'll also need a Wi-Fi connection so the app on your smartphone can connect to the gateway and it's on the same local network. The TRÅDFRI Smart Home App will only work if you are within range of your home network. Remember, only the light sources in IKEA's smart lighting series work with IKEA Smart Home. Conventional light sources are simply not clever enough.
How to use moods
A mood is a set of colour and brightness that you can apply to a group of lights. For example, a living room can have a warmer light for dinner and a brighter/cooler light for working.
You can create your own pre-set moods and control them with your TRÅDFRI App. For example, one light setting for watching TV and another for having a cosy dinner.
Watch the video to learn how to create and manage moods with the TRÅDFRI App.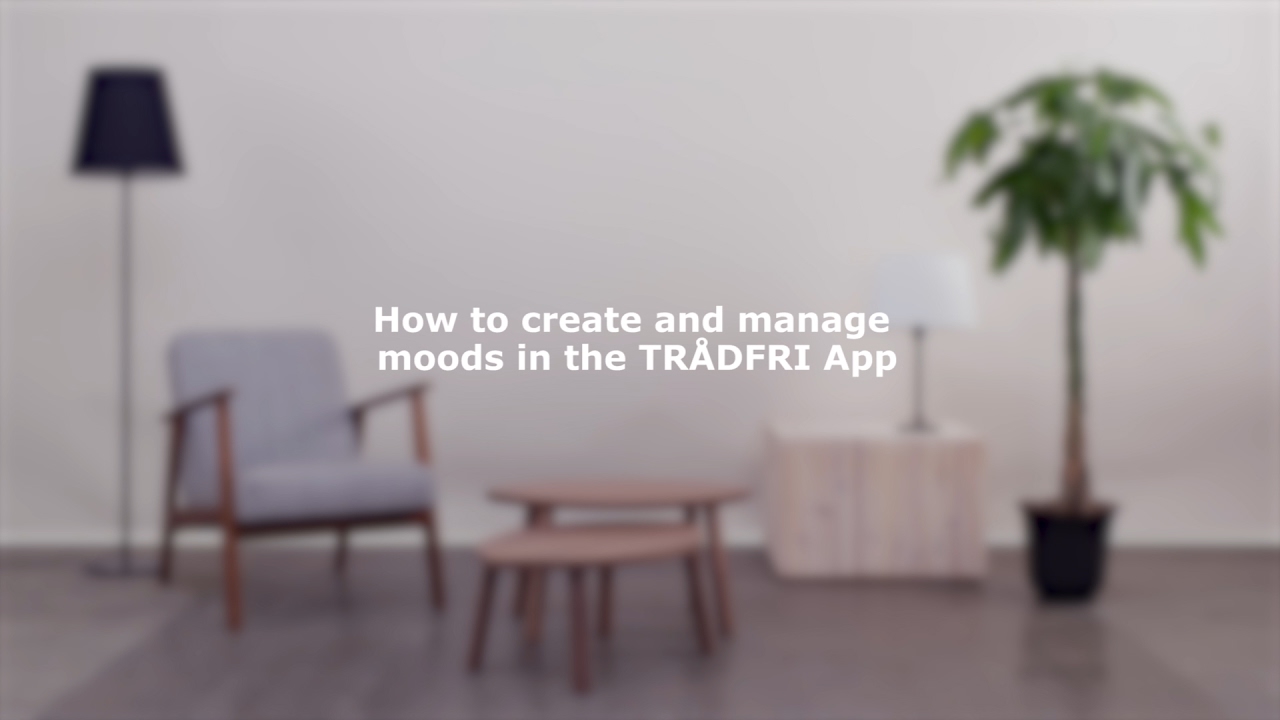 Learn about moods

lights. Many moods can be associated with a group. For example, a living room can have a warmer light for dinner and a brighter/cooler light for working.
Learn about changing moods

You can't change the IKEA default moods, but you can create and change your own mood settings.
Learn about groups and moods limitations

You can create up to 9 moods and unlimited groups in the TRÅDFRI app. You can connect up to 50 devices to TRÅDFRI gateway and in each group you can have a maximum of 10 light sources and 1 steering device (remote, wireless dimmer, etc.).
How to set timers
You can set a wake up light, turn your lights on/off according to a schedule or set a timer so that the light turns on as you like – even when you're away. Watch these videos to learn how to set timers with the TRÅDFRI App.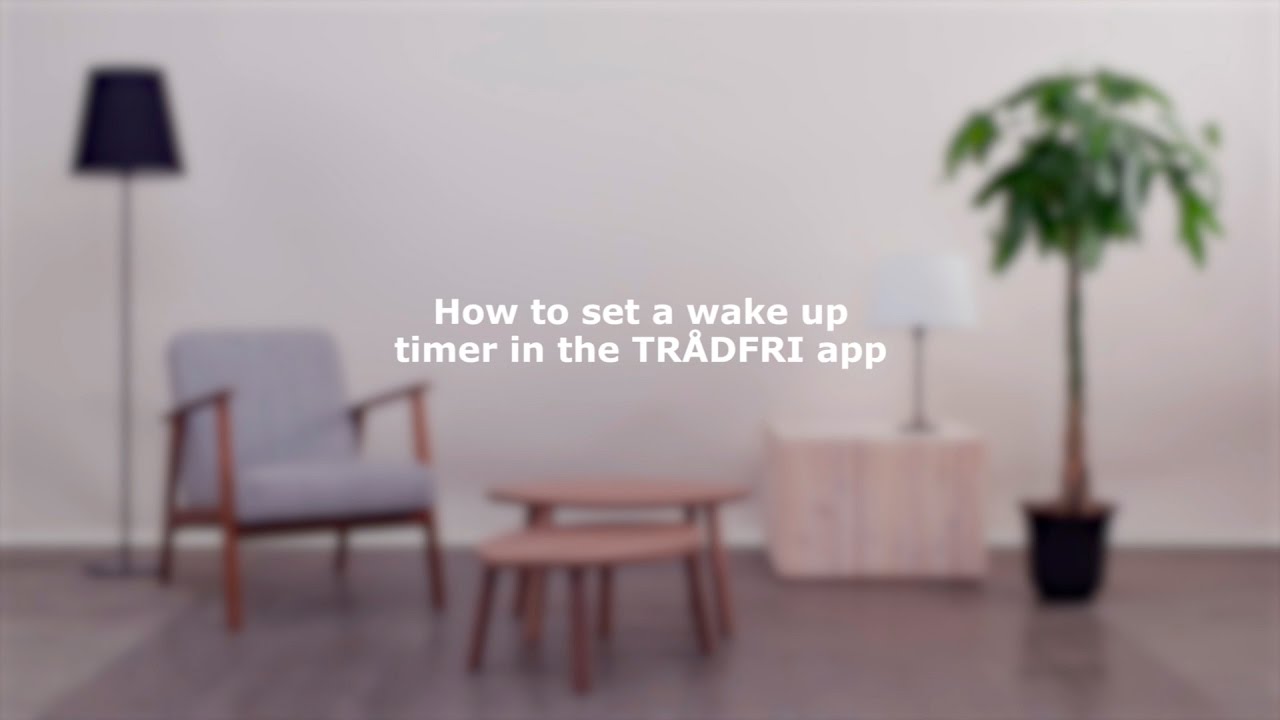 You might also be interested in