How to plan and buy an IKEA kitchen yourself
At IKEA, we've designed our kitchens to be simple enough for you to put together yourself. Whether your kitchen is large or small, we offer well-coordinated kitchen products that'll support your every need so kitchen planning can be a breeze at home.
Four simple steps to bring your IKEA kitchen to life
Step 1 : Measure
Whether designing your dream kitchen from scratch or revamping an existing one, the best-laid plans start with proper measurements. Here are some great tips for accurate measuring and space planning.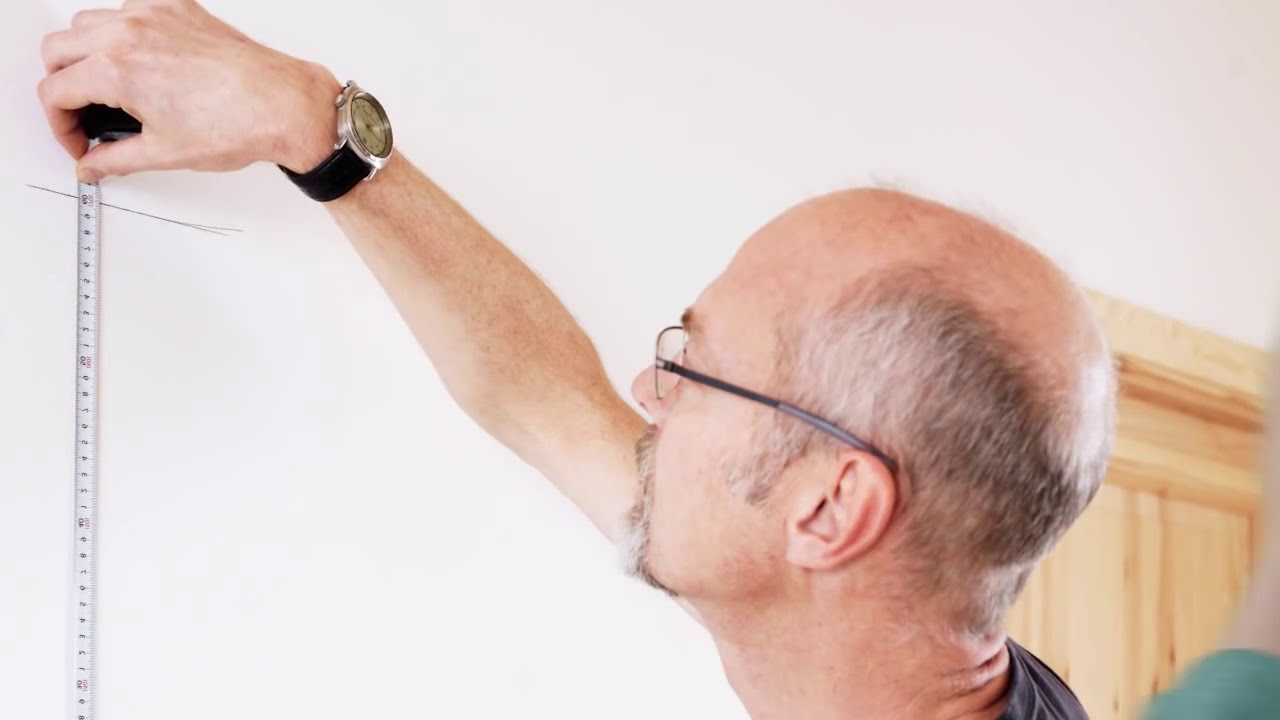 How to take your own kitchen measurements
When you're cooking, a bit more of this or a little less of that doesn't usually matter. But when you're planning a new kitchen, every detail counts. Measuring where you'll install your new kitchen is extremely important. Give yourself plenty of time to measure precisely – and measure more than once, if possible, to check your work.
Kitchen measuring service
IKEA kitchen measurement service gives you a reliable foundation to plan your new kitchen – and peace of mind that all your planning will lead to perfection. Let our technicians provide correct measurements and document the necessary details.
Step 2: Plan & explore
Now it's time for your dreams and ideas to take shape. You can either design it yourself by using our kitchen planner, or have one of our kitchen experts do it all for you in-store, online or at your home. 
Step 3: Purchase & delivery
When you're satisfied with your design, visit your local IKEA store or book an appointment online with one of our kitchen experts. They will go over your kitchen plan with you, answer any questions you might have, and help arrange the delivery of your new kitchen. 
Delivery
Once you have your kitchen plan ready, we recommend that you visit our kitchen experts at your local store or email them, and they'll go through your plan to make sure everything fits and arrange payment and delivery to get your new kitchen delivered straight to your door.
Flexible payment
Need some help spreading the cost out a little? We have affordable, monthly repayment options to make your dream kitchen a reality, interest free!
Step 4: Installation
IKEA kitchens are designed to be installed by you, but we're here to offer as much help as you feel you need. If you want to do it yourself and need a little guidance, we have created an easy to follow step-by-step video. If you prefer to just watch the magic happen, we can help connect you with a professional installer instead. 
Do-it-yourself IKEA kitchen installation and assembly guides
We know it's not always easy to figure out where to start or what to do when you're just using our illustrated instructions. So we're here to help. Learn more below about our tools and resources to support you along the way.
Kitchen installation service
Do you need your kitchen installed? Start by booking an online planning service. Our IKEA Kitchen service team will guide you through the process from start to finish. Their knowledge and experience will help you build the kitchen of your dreams.
Make it your own with accessories
Kitchen organisers can turn any drawer, corner or cabinet from chaos into a thing of beauty and efficiency. Because what could be more beautiful than finding the potato peeler precisely when you need it? From kitchen cabinet organisers to cutlery trays, these unsung heroes will make your everyday cooking routine sing.
Also available in printable format
Download and print our Kitchen Planning Guide so you can bring it anywhere with you when you start planning your dream kitchen.
Kitchen services
At IKEA Malaysia, we help you get your dream kitchen with our comprehensive kitchen services such as kitchen designing, kitchen planning, kitchen measuring and kitchen installation. The best thing is, plenty of them are free of charge!
Find out more
Kitchen frequently asked questions
Find all the answers to your questions regarding IKEA kitchens and services here.
Find out more