Design services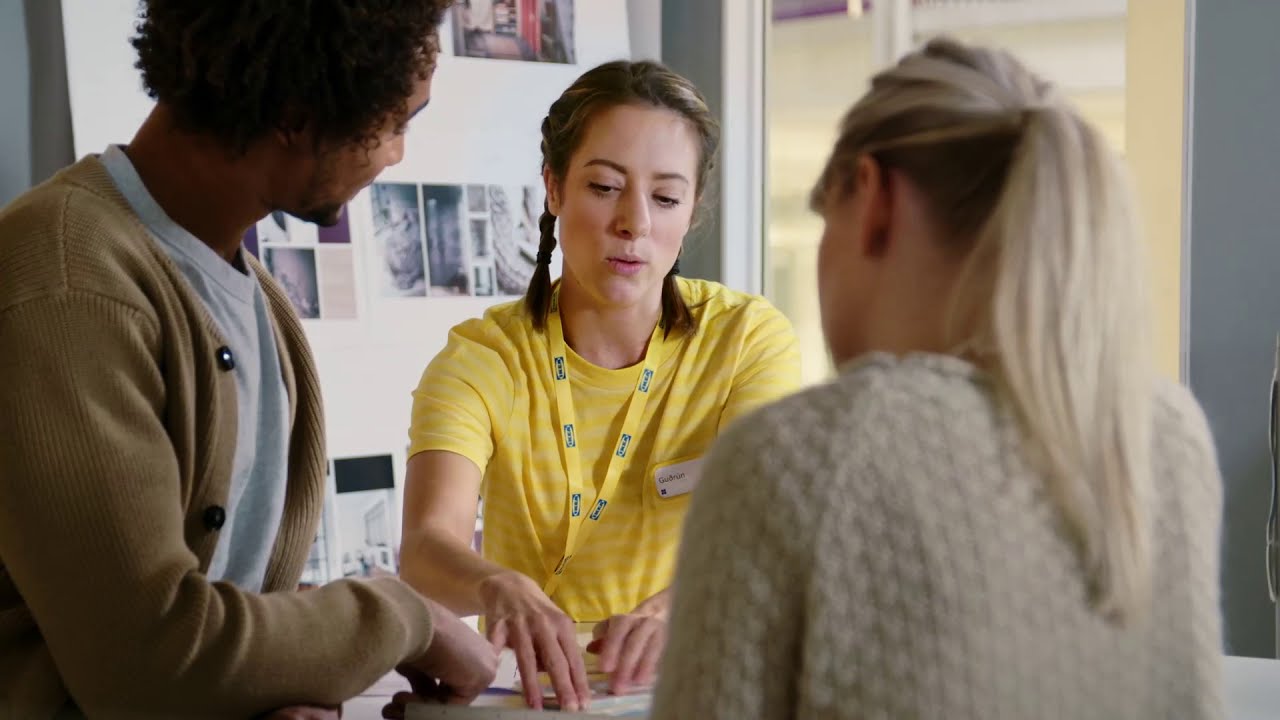 You can plan it all yourself, but you don't have to
From the East to the West, our designers will help you transform your room according to your needs. Find a service and time that suits you and start planning your dream room. In some of the stores, it is not possible to meet a designer on-site, but you can always book an online meeting no matter where you are in Canada.
How much help do you need?
We have different design services for different needs, from small changes according to the season to a total change of an entire room. Read more and find the service that suits you best.
Design services offered:
• Design consultation: Basic advice on home design $39
• Design service: Complete room design $129
Design consultation
Wish you could have a couple of hours with your own personal designer. Well, you can! By booking this two-hour consultation, one of our designers will be happy to share tips & ideas - whether it's to choose the right sofa or carpet, provide advice on how to update your home for the season or occasion, or look for more sustainable solutions into your home – we're here to help!   
Here are just a few other design dilemmas we can help with;
Selecting the right furniture & accessories for your home, Co-ordination of textiles, materials, patterns, textures recommendations, paint color choices, seasonal tips & ideas to refresh your home, Simple layout ideas, products, and solution for more sustainable living at home – manage and reduce waste, save energy, save water.

What we will provide you with at the end of the consultation
Simple layout (if required)Shopping list of IKEA products
Design consultation - $39 up to 2 hours 
Design service
Looking to design an entire room in your home and wish you had a designer to help? Well, you can! By booking this personalized design service, one of our designers will be happy to provide you with a complete design solution – creating the room of your dreams, tailored to your needs, and budget.  
This service includes a complete design solution for one room in your home and takes approximately 8 hours in total.
After you book an appointment, one of our designers will contact you to discuss your project via phone or video call. To prepare, we will send you a questionnaire to capture your needs and dreams. From there, they will start designing and connecting with you along the way. 
We will provide you with a complete design package at the end of the service which includes the following. 
• Mood board – materials, finishes, paint colors or other wall finishes, furniture, and accessories
• Detailed floor plan (considering flow & function) including; furniture, accessories, lighting, dimensions,
• Detailed 3D drawing
• Product List of IKEA products•Design tips & ideas 
Design Service - $129 for one room*
Appointment duration: 1.5 hour
Design and preparation time: approximately 8 hour
*one room per appointment, price is based on one room not greater than 225 sqft or 25m2.
You can do everything yourself, but you don't have to