IKEA Sell-back program
Every year, millions of pieces of secondhand furniture go to waste. That's why we're buying back your used IKEA furniture, to give chairs, shelves or chests of drawers as many lives as possible.
With the IKEA Sell-back program, IKEA Family members can receive in-store credit and give unwanted furniture a second life. This way you allow someone else to enjoy your second-hand IKEA furniture instead of having to buy something brand new.
What your used furniture is worth will vary, but you'll get more in-store credit for pieces that are in better condition or like-new.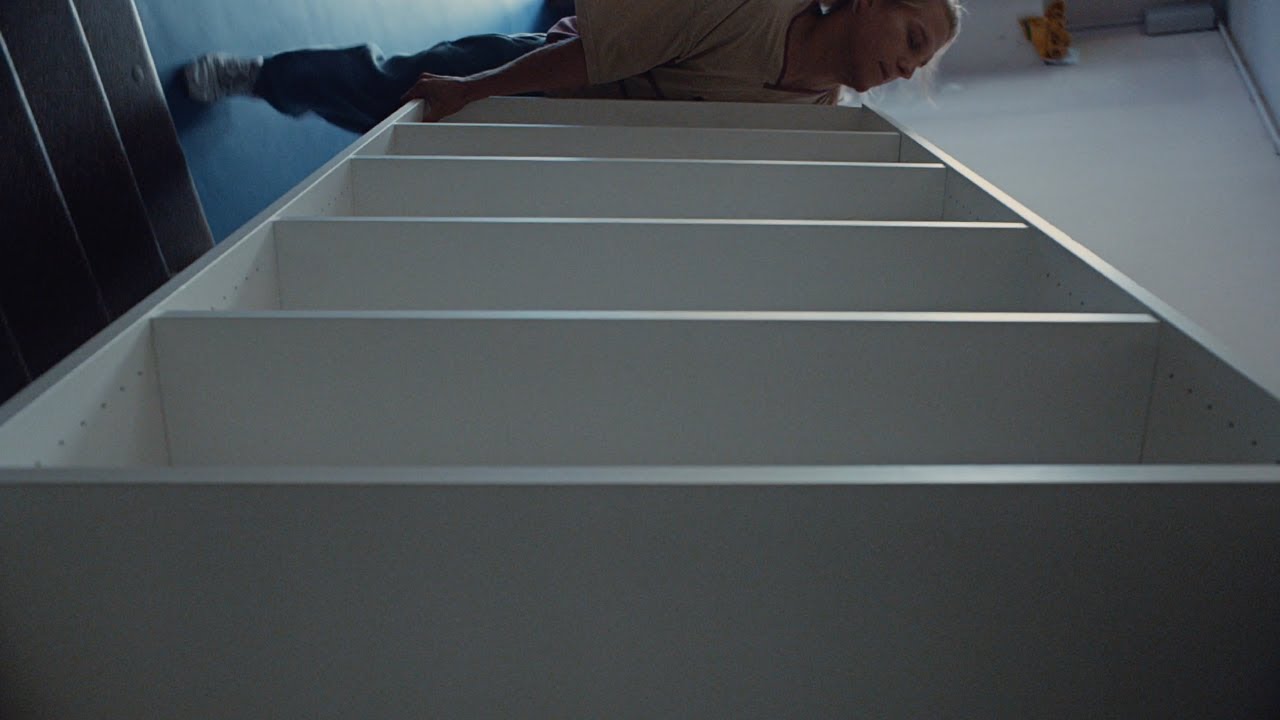 How the IKEA Sell-back program works
Send us 4 or more photos of the item that you would like to sell*.
Allow 5 business days for an assessment, then check your application status. If the item is still processing, please wait 1 day and check again.
If your application is approved, bring your fully assembled IKEA item to your selected store, along with your IKEA Family card and unique application code to get your in-store credit.
Pat yourself on the back. You've done a good deed. You're helping us prolong product life, promote second hand furniture and waste less. Thanks for contributing to a more circular IKEA and to becoming people and planet positive!
What second hand IKEA furniture does IKEA buy back?
IKEA products that qualify for sell-back must be:
In good, resellable condition
Listed below as eligible
Complete and fully functional
Properly assembled when returned
Clean and unmodified
Second hand furniture IKEA buys back
The specific products that are eligible for the sell-back program are listed here but will include the following:
Dressers
Office drawer cabinets
Small structures with drawers
Display storage
Sideboards
Bookcases and shelf units
Small tables
Multimedia furniture
Cabinets
Dining tables and desks
Chairs and stools (not upholstered)
Second hand furniture IKEA doesn't buy back
Unfortunately, we are currently unable to accept items from the categories listed below. However, we are always looking for new opportunities to improve our services so do check back in the future.
Non-IKEA products
Those that have been used outside, including outdoor furniture
Hacked or modified products
Market hall items, including accessories and decorations and lighting fixtures
Mattresses and bed textiles such as blankets and mattress protectors
Bed frames
Sofas and armchairs
Other soft furnishings such as pillows, towels, rugs, etc.
Items that contain glass
Kitchens including benchtops, cabinets and fronts
PAX wardrobes and accessories
Other over-sized items
Appliances or other electrical items
Children's and baby product such as cribs, mattresses and changing tables
 Frequently asked questions
For a complete list of products that we accept and for a complete list of products that we are not currently accepting click here.

All IKEA stores in Canada are participating in the IKEA Sell-back program. IKEA Canada Design Studios and Pick-up locations do not participate in the IKEA Sell-back program.

You can purchase second-hand IKEA furniture at the Circular Hub in the IKEA store nearest you. For more information on Circular Hub and to reserve an item at your local IKEA from the Circular Hub click here.

Prior to heading to the store with your item, please check your application status online to see if the item is approved or not. If your item is not approved, you can learn why it was not approved by checking your application status. The store will not accept items that have not been submitted online via the official application form.

No, the IKEA Sell-back program is available all year, however during Green Friday we are offering 1.5x the Sell-back value from November 1 - 14.