Assembly
All our products are designed to be simple to assemble. So you can assemble everything yourself. But you don't have to. To have more time to do what you love, you can now count on the assembly service in partnership with TaskRabbit.
TaskRabbit*
TaskRabbit is an online platform that connects qualified professionals to people who need help in pending projects at home. IKEA has partnered with TaskRabbit to make your everyday life at home easier, connecting you with easy and affordable ways to get your to-do's done through a network of TaskRabbit taskers*.
*Subject to applicable conditions regulated by the TaskRabbit. IKEA is not responsible for the services provided by TaskRabbit, as it is not party to the agreement between the consumer and TaskRabbit or any hired professional. The consumer shall contact TaskRabbit directly.

*Taskers are independent contractors who undergo background checks and are backed by TaskRabbit's workmanship guarantee.
1. Purchase your items
You can hire this service using TaskRabbit, in mainland Portugal and Madeira, for your online purchases, whenever you want.
2. Select the items you would like assembled
Available in your shopping cart or visit TaskRabbit.pt/IKEA and select the items, date and time that works for you. Taskers are available as early as tomorrow.
3. Get matched with a tasker
You will be matched with a qualified and fully vetted Tasker. Chat and confirm the details of your task directly on the web.
4. Pay only after it's done
A tasker will come to your home or office to finish the job at the time you selected. You will only be charged once the task is complete.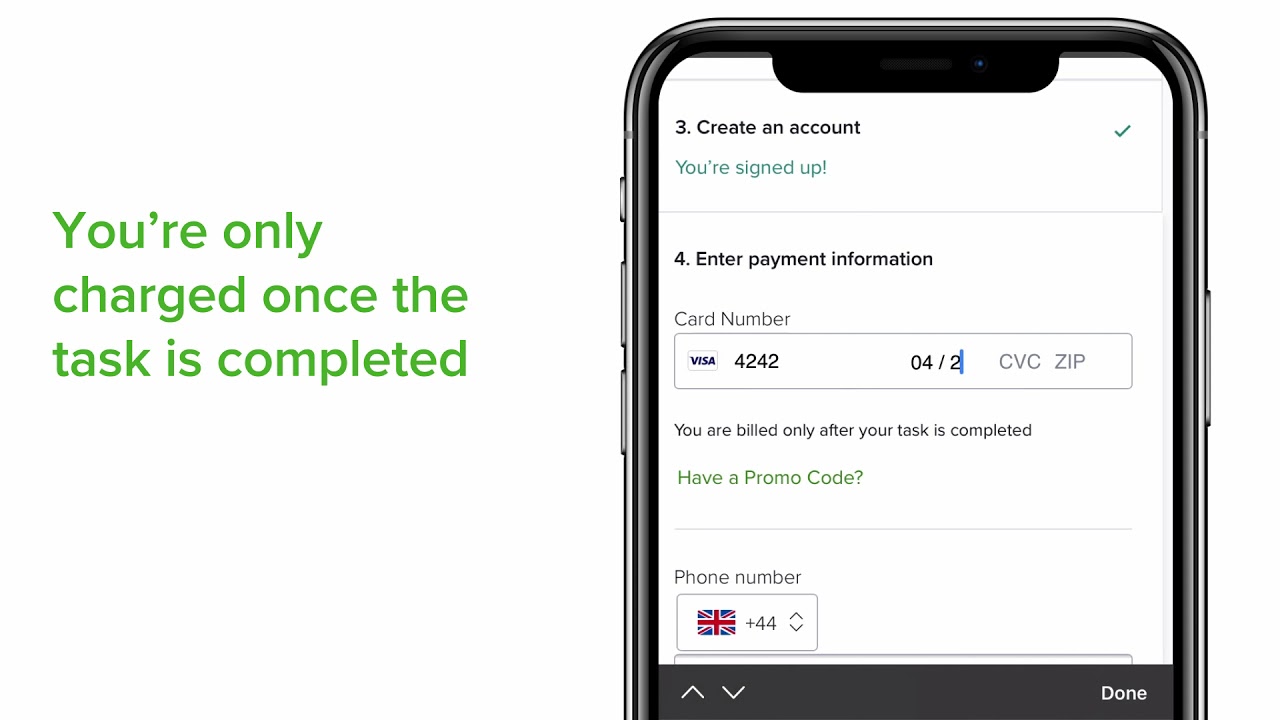 TaskRabbit has created assembly pricing just for IKEA products starting at 15€*. You will be charged a flat rate based on the products you want assembled, and will only pay once your assembly has been completed. Taskers will secure items to the wall according to the product's assembly instructions at no additional cost. 

*Minimum assembly fee of 15€ per request. You will be charged a flat rate based on the products you want assembled, and will only pay once your assembly has been completed.  Visit TaskRabbit.pt/IKEA to check the pricing list, check if TaskRabbit is available in your area and to schedule the assembly.
Additional services by TaskRabbit*
Alternatively, to assembling IKEA furniture, our partner TaskRabbit can connect you to professionals who offer other services that can help you with your home improvement plans, such as with moving, painting, cleaning or minor home repairs.

*All reservations in TaskRabbit, as well as your tasks are subject to its terms and conditions, as well as its privacy policy.
Wall fixing
From TVs and shelves to artwork and lighting, taskers make sure everything stays in place.
TaskRabbit has as a top priority the adoption of all security measures in the fight against Covid19. See here all the measures adopted to protect customers and Taskers.

The safety of our co-workers, partners and customers is our top priority. Therefore, we are adopting the necessary preventive measures, in order to maintain a safe environment for all, within our assembly service. We appreciate your understanding.