Home storage and organisation tips & essentials
An organised home, made affordable. Everyone needs living space that keeps up with their lifestyle, and when you're short on room, your furniture needs to work even harder. Find out how to make the most of each space in your home.
Get organised in the living room
Creating more space in the living room by decluttering? Pick and choose from our smart storage solutions for the living room. Ranging from customisable options to different colours and finishings, its simple and easy to create storage opportunities and get organised.
More ideas for TV and storage?
Make the most of your TV with a TV stand strong and stylish enough to hold it (or accent it, if yours is on the wall). We have plenty to choose from, which may be easier than deciding what to watch.
See all TV benches
Everything that makes BILLY special
Learn more about what everyone loves about this shelving series.
Focus on sleep with bedroom organisation
Give your bedroom a clutter detox and make it a space where you can rest and recharge. Even small changes can give you an energising boost.
Minimise distractions around your bed to put the focus on sleep and customise your storage as a great way to ensure everything has its place.
Did you know you can plan your own PAX wardrobe from the comfort of your home?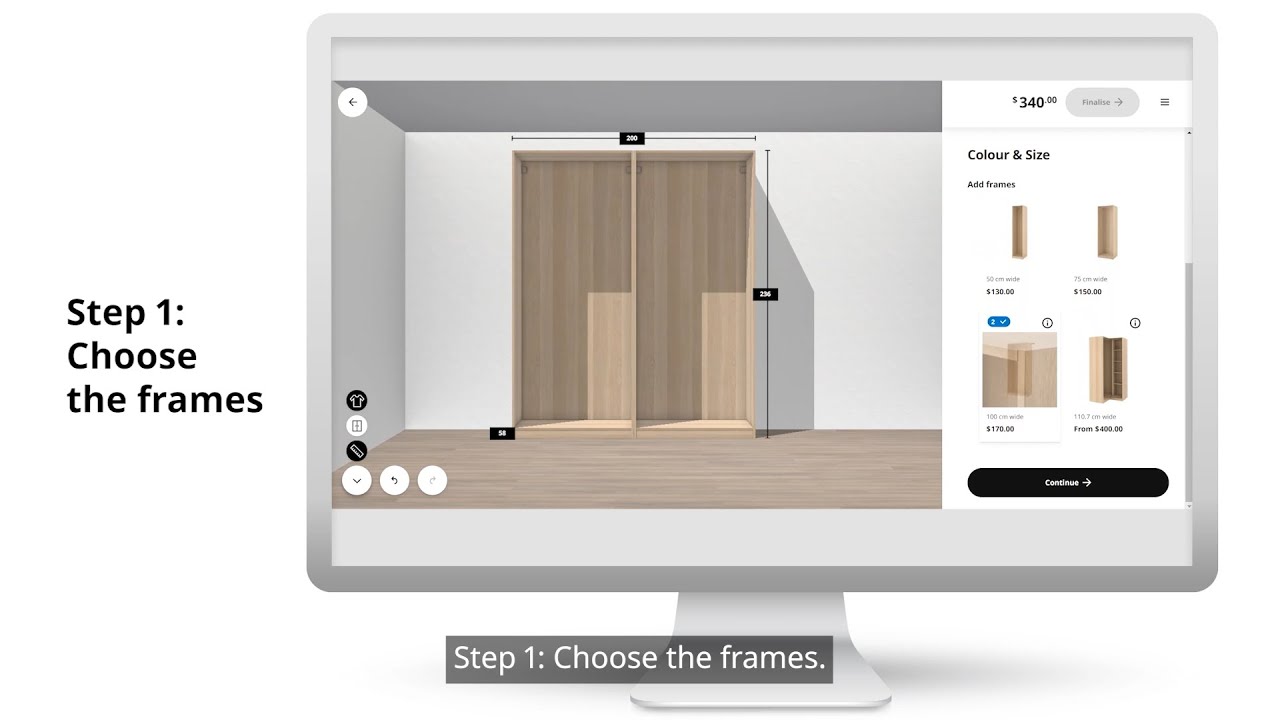 An organised kitchen at the heart of your home
When your kitchen is the place everyone wants to be, it helps if it's easy to keep organised. Help things flow more smoothly in the kitchen with modular and personalised kitchen systems.  
There is a kitchen for every style, space and budget. Get to know our well loved kitchen families now.
Exclusively for IKEA Family members
From 1 January to 31 August, purchase a minimum of SGD$4,000 worth of IKEA kitchen to be entitled to free kitchen services!
*Terms and conditions apply.
See terms and conditions
METOD kitchens - quality designed to last
We've had over 50 years' experience developing dream kitchens at affordable prices. We design them to be tough and smart so they can become your favourite room to spend time in for years to come. We are so confident in the quality of our METOD kitchens, we offer you a 25-year guarantee.
Read more
Scandinavian, traditional or modern?
Whichever your choice of style for your kitchen, METOD's customisable door fronts, interiors, handles, appliances and layouts will have just the right fit for you.
Smart storage in your kitchens
Create a stress-free environment in your kitchen where everything has a space and can be easily found with METOD's smart storage capabilities. 
Child-friendly storage solutions for the children's room
They may be small now, but children grow up fast! With storage & organisation that you can adjust as they get older and clothes boxes perfect for everything from clean nappies to sports trophies, they'll see your kids through years to come. 
At IKEA, every product for our children goes through a long process of testing and is not launched until we are sure that it is safe.
TROFAST storage for play| SMÅSTAD storage system  | Other children storage ideas
More smart storage ideas for your children's room
Plan and furnish a room where your child can do lots of things to help them grow and become more self-confident, from creating their own worlds with building blocks to learning to find their clothes and get dressed all by themselves.
Storage for everywhere else
BROR heavy duty shelvings

Say goodbye to box piles and scattered tools. Organise them with BROR – probably the strongest, sturdiest and most practical industrial shelving we've created so far.
With a  10 year guarantee on main parts, be assured and confident that BROR is the one for you.
Garden and outdoors
When the sun starts to shine, we move outside to enjoy it. And so does a lot of stuff. That's why we have storage solutions for everything from tools and toys to plant pots and cushions.
Turn your balcony into a multi-storey garden with our versatile outdoor shelving units where you can grow, store and show things off outside or inside your own.