We celebrate people on the occasion of IDAHOT
(International Day Against Homophobia, Biphobia, and Trans-phobia) 
It is our commitment to advocate for a fairer and more equal world where people from all communities, irrespective of gender and sexual orientation feel welcomed, respected and appreciated for who they are. Core to our value, IKEA promotes equality as well making its workspaces safe for people from all walks of life.  

In India as well, we are creating a strong foundation for Diversity, Equality and Inclusion – creating opportunities for the many, being fair and equal, and supporting all our co-workers as we all navigate through these challenging times.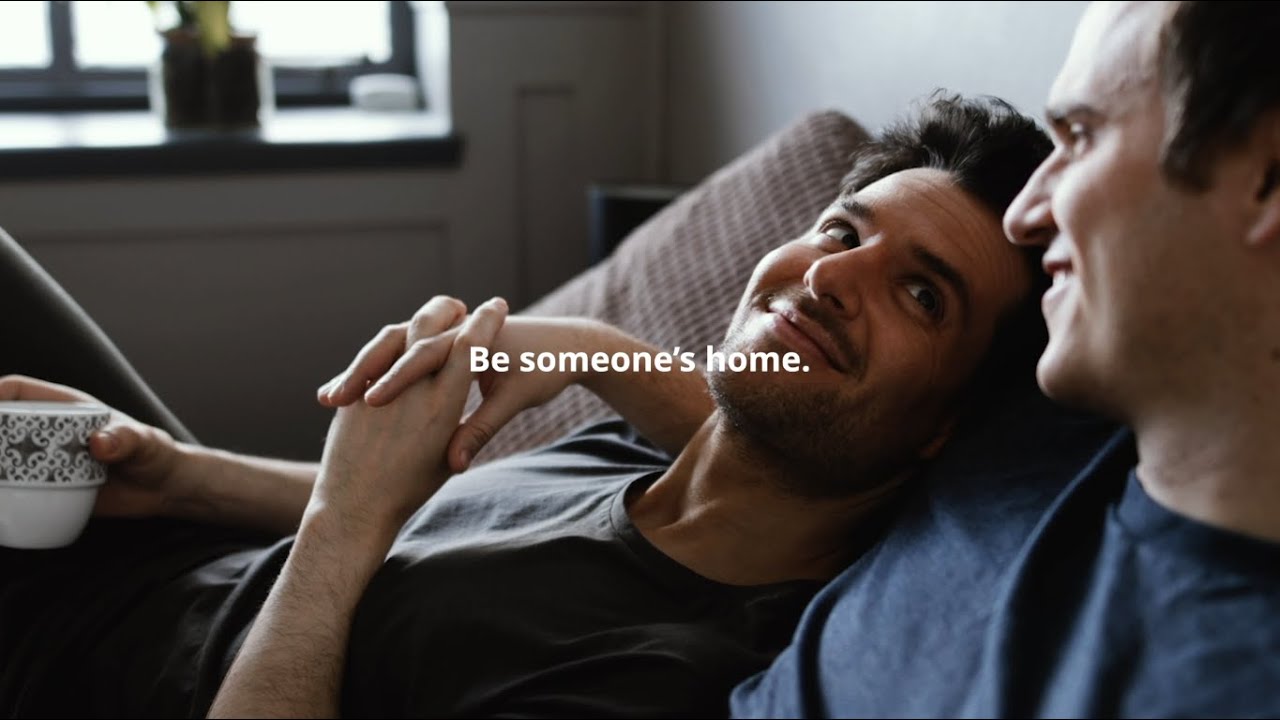 On the occasion of IDAHOT, IKEA pays tribute globally through as special campaign - #BeSomeone'sHome that underlines its commitment to advocate for a fairer and more equal world and workspace where LGBT+ people feel welcomed, respected, and appreciated for who they are. 
Parineeta Cecil Lakra, Country People & Culture Manager at IKEA India says, "IKEA India is a value-driven company. People are always our priority. We aim to provide an inclusive workspace for everyone who is a part of IKEA. People can be themselves at IKEA. We want to stand up against discrimination of LGBT+ people, break the silence, and promote equal rights on 17 May and every day."  
Being ourselves, and contributing with our uniqueness makes us all grow
Caring for People and Diversity & Inclusion is embedded in our vision and in our values. At IKEA Group, we see diversity and inclusion as the right thing to do. Recognising our co-workers' differences contributes to creativity and supports our growth. We strive to have a diverse and inclusive work environment where co-workers feel valued for their uniqueness, recognised for their diverse talents, and where co-workers can be themselves.
"Equal is equal. If we give it to the mothers, we also give it to the fathers."
Equality works better – in India, too
That's why IKEA Retail India offers the same parental leave for women and men. When people have the same opportunities to grow, regardless of gender or background, everyone wins. Equality just works better—in India and everywhere else.
Diversity comes in all shapes and sizes

At IKEA Group, we welcome all dimensions of diversity. A diverse workplace is good for our co-workers, for our customers and for our business. Working with differences helps us grow both as individuals and as an organisation.
Gender equality
We believe gender equality is a human right. Our ambition is to reach gender equality at IKEA Group, which goes beyond a 50/50% gender balance in all levels and positions. Gender equality is also about creating an inclusive culture where all genders are valued for their unique contributions. That is why we have been working with the gender agenda for over a decade. We are proud to be part of the first UN high-level panel on Women Economic Empowerment to help unlock potential for women to fully participate in the economy and achieve financial independence.
LGBT+
As a humanistic and values driven company, we support our LGBT+ co-workers' right to be themselves; we provide equal opportunities to develop at the IKEA Group, and to contribute to our business. We actively aim at creating a fully inclusive work environment, contributing to a positive change in all areas of our business and in society. That is why we have joined Workplace Pride, a non-profit umbrella organisation that strives for greater acceptance of Lesbian, Gay, Bisexual, and Transgender (LGBT) people in the workplace. Through this membership we will connect with other global companies and exchange organisational best practices for LGBT+ issues.
Inclusion
Inclusion at IKEA Group is about creating a work environment in which our co-workers are successful because they feel welcome, respected, supported and appreciated. It is about developing an infrastructure with collaborative ways of working; it is about practicing inclusive behaviours daily and making the most of our differences.
"Inclusion is everyone's Responsibility"