Home visit: peek inside my 12m2 city apartment
It's official – this is the smallest home we've ever visited! Step inside and see what it takes to live well in a micro apartment in the middle of the city.
Room for all I need
"It's always funny when I tell people I live in 12m² – they freak out! But I've got pretty much everything I need here," says Rhianna, a photographer who moved from Australia to live and work in Milan two years ago. She downsized from a five-bedroom family home. "Living in a tiny apartment is more sustainable. You use less, you buy less, you're more conscious."
"
I've always liked the idea of being able to fit all my stuff into a suitcase. I'm a minimalist by choice, not just because of the space I live in.
"
Rhianna
"
In a small space you have to come up with interesting ways of doing things. I think I've created zones really well – my bed feels like a separate space.
"
Rhianna
Small wins
When Rhianna adapted her daily routines to fit the space, she discovered that some things are easier in a tiny home. "My boyfriend stays here half the week. We like to cook together, but it isn't as stressful as you'd think. Everything is within arm's reach. It's also far easier to clean in here – two hours, top to bottom. Pretty cool, isn't it?"
"
We don't actually need these big houses people have become accustomed to. I have everything I need here – and can easily get from one space to another.
"
Rhianna
Open vs closed storage
Rhianna utilises a mix of open and closed storage in her apartment for a feel-good balance. High-gloss cupboard doors hide away clutter and reflect light to create a sense of space, while countertops and shelves allow her to put her personality on show – displaying everything from photos and postcards, to colourful kitchenware.
Flexible working
To work smart, Rhianna taps into the digital nomad movement. "Living in a small home in a city makes sense. There are so many other spaces, like co-working spots, where I can go and spend time. Digital working means everything is portable. I can work at my desk (which doubles as a dining table), on my daybed or in a different cafe each day of the week."
"
I'm always exploring and adventuring, so I can make myself at home pretty quickly. I'll stay in a hostel for two nights and feel right at home!
"
Rhianna
Space to switch off
"I find different ways to switch off from technology, although as a freelancer, I'm always thinking about the next project. It helps to spend time on my tiny balcony and read. I keep foldaway chairs out there and I can sit for hours, without my phone or computer, and lose myself in a story. Other nights, my boyfriend and I take a pre-dinner snack or 'aperitivo' outside."
Urban neighbourhood
Rhianna fell in love with life in the busy city when she first spent time in Milan as an exchange student. She felt the pull to come back six years later. "When I first moved here, I stayed in Airbnbs, friends' houses and short-term rentals for six weeks at a time before I found this apartment. I love it here – Milan is an easy city for people to live in."
"
This is home for me now and I'm happy with that.
"
Rhianna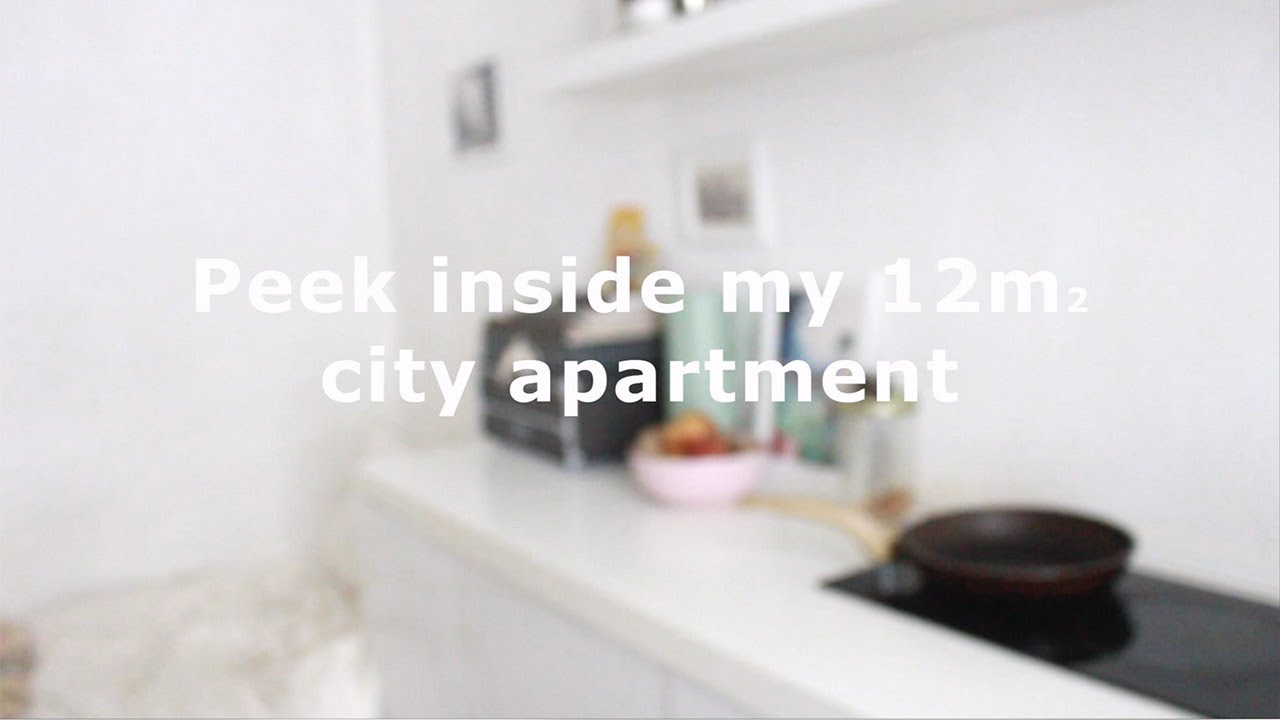 Take the video tour
Watch the video to see how the different zones in Rhianna's tiny apartment fit together.
More for less
Rhianna's 12m² apartment is designed to make use of the entire cubic space. Beneath a platform bed is her work/dining space, plus a wall of storage units. "I became interested in a research study where heat-detecting cameras were placed above people's houses to see where they moved around," says Rhianna. "It turns out, most use a tiny percentage of the available space!"
We love to see our customers get creative with our products. Go for it! But please note that altering or modifying IKEA products so they can no longer be re-sold or used for their original purpose, means the IKEA commercial guarantees and your right to return the products will be lost.
Made by
Interior stylist: Ashlyn Gibson
Photographer: Benjamin Edwards
Follow Rhianna on Instagram: @rhiannamay_