SYMFONISK WiFi speakers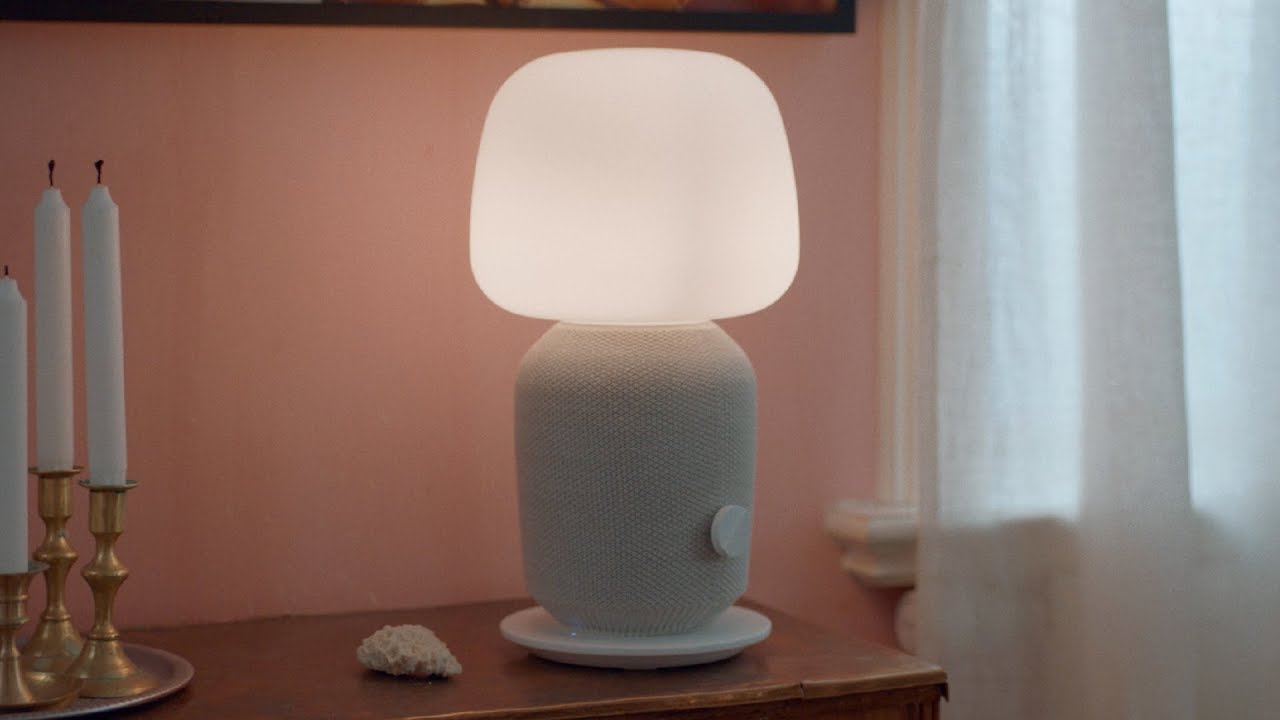 Release the sound of your home
Just about everything in life is better with sound. Washing up, kicking back, flossing, Tuesdays – add your favorite soundtrack and they turn into something else completely.
Knowing what a powerful mood booster sound is – as important to the atmosphere at home as any rug, or art piece, or sofa – IKEA has set out to make great sound available for everyone.
In close collaboration with audio-experts Sonos we've created SYMFONISK – great-sounding, great-looking pieces of furniture that blend into the home in new ways and make it easier to furnish with sound.
The best sounding lamp in the world
SYMFONISK table lamp with WiFi speaker shines a new light on sound, literally. Except bringing together two powerful mood boosters, two functions in one means one less cord to hide, one less power socket to reach, and one less product to buy. Best of all - the table lamp speaker isn't loud at all (unless you turn up the volume, of course). It simply blends in.
"
We knew from the start that we wanted to challenge the traditional high-tech aesthetics. The lamp-speaker partly springs from the idea of the fireplace – one single piece that spreads warm light as well as sound.
"
Iina Vuorivirta, IKEA designer
The best sounding shelf in the world
Is it possible to create high-quality sound while saving space? If you ask IKEA and Sonos our answer is a unanimous yes. The proof is the versatile SYMFONISK WiFi bookshelf speaker.
"
This is not your ordinary speaker. It's great tucked away in the bookshelf or put on display. Mount it on the wall or use speaker hooks to hang it on a rail and integrate it into your kitchen.
"
Andreas Fredriksson, IKEA designer
IKEA and Sonos
At IKEA, we're great at home furnishing but new to sound. Sonos, on the other hand, has expertise in sound and technology and is curious about new ways of making sound blend into the home – the same as us.
Combining the best of our two worlds we make high-quality sound affordable and available – and create products neither of us would be able to come up with on our own.
"
This partnership has always been about our two companies' shared passion, values and knowledge. IKEA and Sonos recognize the importance of great sound and its potential to positively affect life at home.
"
Tad Toulis, VP of Design Sonos
Check out all the great features
There are lots of good things to say about SYMFONISK. There's the rich and vibrant sound, of course. Then there's the WiFi connectivity, that makes it possible to stream without interruption however many times the phone rings. It's the fact that you can use two identical speakers if you want stereo sound and that you can connect how many speakers you want to create a multiroom system (SYMFONISK or Sonos, they all go together). Each speaker is controlled separately – perfect since it means that you can play different sound in different rooms just as easily as you play the same everywhere.
Want to know more?