Home visit: easy ways to personalise an urban flat
Home should feel like it's got 'you' written all over it. From quick and easy updates to unique DIY projects, there are plenty of ways to showcase your individual style. We went to Sophie and Olly's to see how they put a personal stamp on their flat…
Let the living room tell your story Think of new ways to plan the layout of your living room. 'Nowadays, people tend to forget that the living room doesn't have to be centred around the TV,' says Olly. Use bold colours on furniture to create focal points around the room, and add a strong personal presence by displaying mementoes on the walls. The display above the sofa tells the story of the two people who sit below it – a few souvenirs from travelling, some sporting medals from childhood and a drinks cabinet for chilled-out evenings together. 'We were both brought up to consider the living room the hub of the home,' says Olly.
Create space for 'me-time' Define zones in your living space that mirror your personality. On either side of the fireplace, Sophie and Olly have made room for each of their passions – Sophie's reading nook is in one alcove and there's a dedicated music area for Olly's record player and guitar in the other. 'We wanted to lift the raw features in the living room – the brick fireplace and wooden floorboards – and make them feel more cosy with lots of greenery and rich colours,' says Sophie.
Reuse and reinvent old pieces Create something totally unique to you and your space. With two IKEA trestles as its base, Sophie and Olly's dining table is made from an old door that's been sanded down and covered with shiny brass kitchen splashbacks. 'We've always wanted a proper dining table,' says Sophie. 'We often eat off of our laps, but it's more of an event when we sit at the table.'
Fill the kitchen with open storage In the kitchen, lots of things are stored behind closed doors and in drawers and cupboards, so think of other ways to put your personality on display. Turn a pegboard into a rack for fresh herbs and spices, to show off your love of home-cooking. Crates are easy to move around and can be used for creative displays, too. For the things you don't want on show (unsightly rubbish bags), a stack of tubs with lids under the counter creates an easy-access waste system, to help sort rubbish and recycling.
"
We catch up while making dinner in the kitchen, but we're always drawn back to the living room
"
Sophie, London
Get more out of a narrow hallway Even a tight hallway can be a space to make room for your hobbies. A hanging rack that runs the length of the corridor boosts storage space and keeps Olly's cycling equipment within easy reach. 'My cycling gear is the last thing I grab before I bring my bike down and set off for work. I make a speedy exit in the mornings so I like having the hanging racks in the hallway,' says Olly.
Easy updates in the bedroom Working with awkward spaces can sometimes make you more creative. Sophie and Olly found that the smaller the bedroom, the bigger impact their personal touches could make. They've found that using textiles is an easy way to update a space – fabric can transform a plain bedspread, or be placed in front of a wardrobe, added to a window or hung on the walls.
How would you sum up your home style?
'It's all about keeping things simple, but unique to us. We've always liked the idea of living as lightweight as possible,' says Sophie.
Do you both share the same approach to decorating?
'We'd only been dating for about nine months before we moved in together, which meant we figured out what we both liked (and didn't like!) very quickly. I was worried it would feel like I was the only one making the choices, but there really is a bit of both of us in every room,' says Sophie.
What kind of mood do you like to create?
'Relaxed and homely. We both travel for work, so it's important to have a base to come back to. I'm big on scented candles because they're affordable and can change the feel of a place instantly,' says Sophie.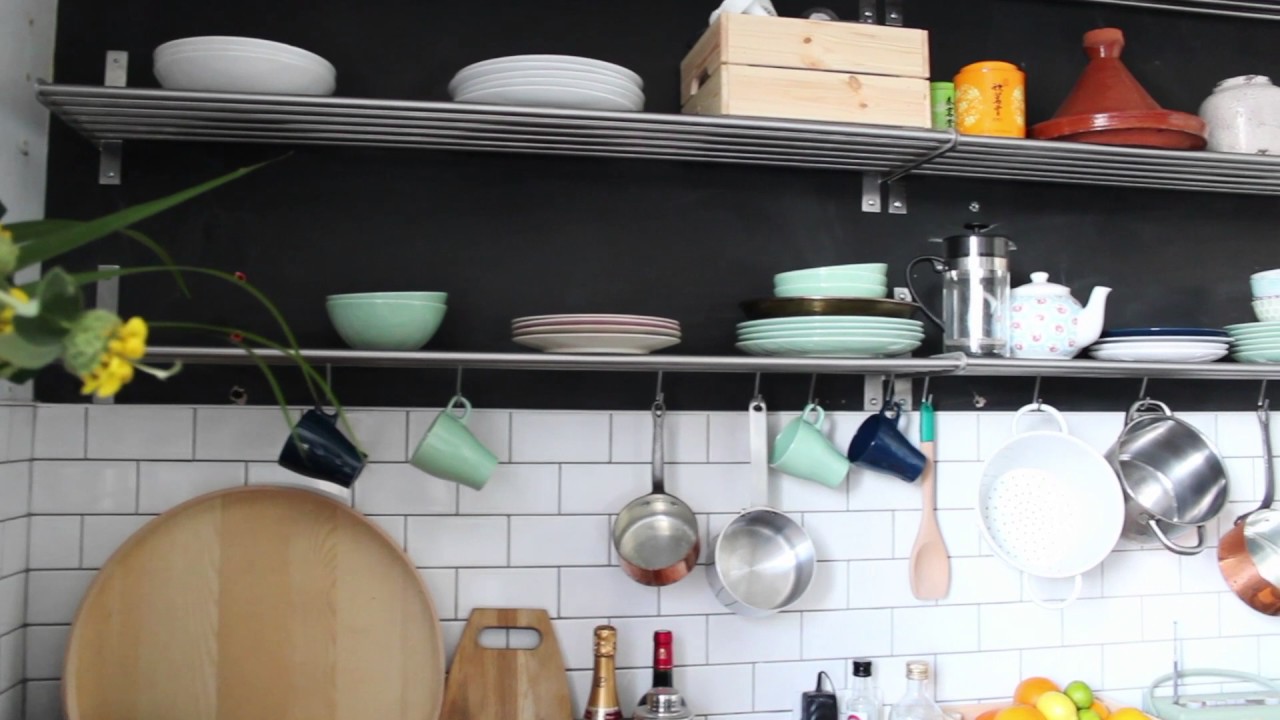 Take a look around Sophie and Olly's apartment to see how they turned it into a home that reflects their personalities.
A second-floor flat in the city Sophie and Olly moved into their one-bedroom flat seven months ago. 'The living room is at the front of the building and catches the most light, so we prefer to spend our daylight hours together in there,' says Sophie. 'We're both homebodies at heart.'
We love to see our customers get creative with our products. Go for it! But please note that altering or modifying IKEA products so they can no longer be re-sold or used for their original purpose, means the IKEA commercial guarantees and your right to return the products will be lost.
Made by
Interior stylist: Ashlyn Gibson
Photographer: Benjamin Edwards