KUNGSBACKA – Kitchen fronts made from plastic bottles
Avoiding waste and using resources efficiently, is part of the IKEA way of working. With the ambition to find methods to create more sustainable interior design, one of our product development teams asked themselves a question: "Would it be possible to use recycled waste instead of new materials, in our kitchen range?"
The answer is yes. Meet KUNGSBACKA, kitchen fronts made from recycled wood and recycled PET bottles.
From problem to possibility
Did you know that one hundred billion PET bottles are used each year around the world? One third of them are recycled, but the rest become waste, or are discarded directly into the sea or in landfills.
This is not sustainable for the world. Plastic is made from oil, a natural resource which will run out one day, and it takes up to incredible one thousand years for a PET bottle to break down.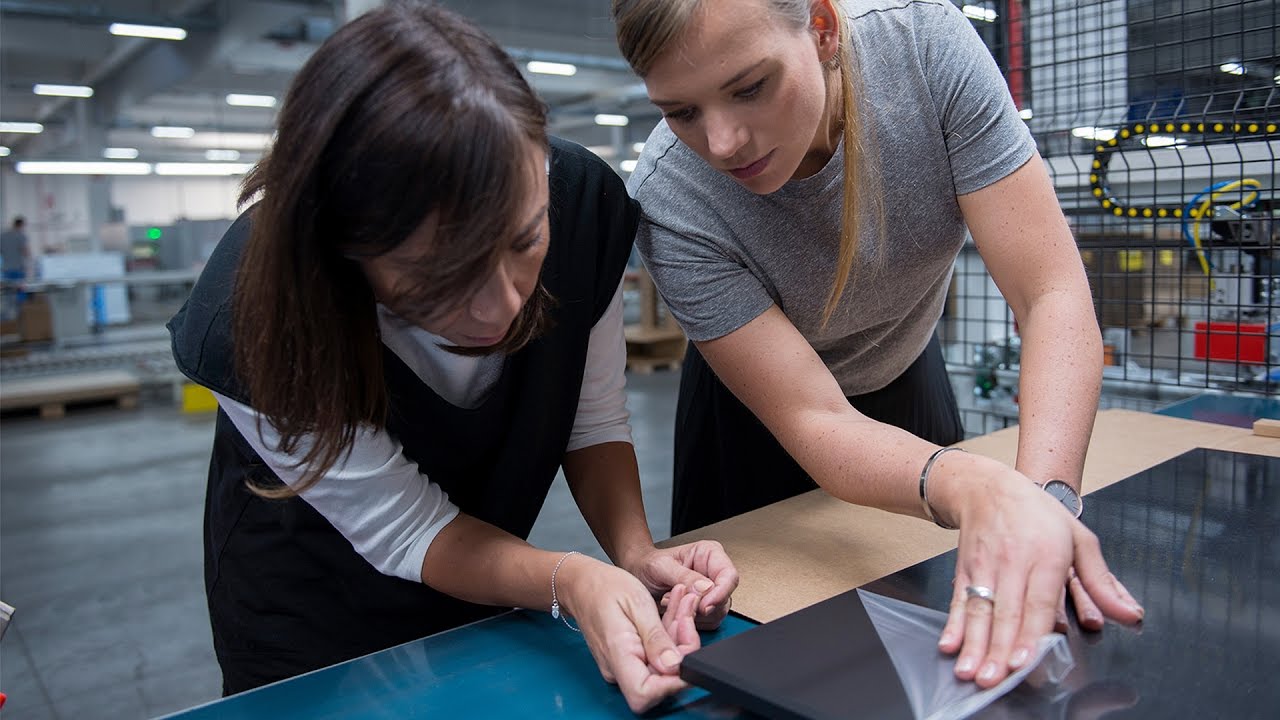 Together with one of our suppliers, our team came up with the idea to convert PET bottles into a plastic film. This film could then be wrapped around particleboard made from recycled wood.
The final result is KUNGSBACKA, a kitchen front that will give quite a few PET-bottles a new and much longer life. Around 25 half-litre bottles are used for each front.
But KUNGSBACKA is more than just a sustainable product – it looks good, too! The striking matt finish and slanted edges give it a clean, streamlined look. And, of course, it's durable and guaranteed to last 25 years, just like the rest of our kitchen fronts.
"
We've all worked hard to not compromise on anything. Not when it comes to design, quality, functionality, or price, and especially not when it comes to the sustainability aspects.
"
Anna Granath, Product Developer, IKEA of Sweden
Kitchen fronts with good karma
The innovative production of the KUNGSBACKA kitchen fronts let us recycle PET bottles in large quantities. But the plan for these plastic bottles in disguise doesn't end here – the sustainable KUNGSBACKA kitchen fronts can be recycled again when the kitchen has served its purpose, and become something new.