FAQ & troubleshoot SYMFONISK
WiFi speaker vs Bluetooth speaker?
SYMFONISK speakers need a WiFi connection, whereas ENEBY speakers use Bluetooth to connect to your music device.
ENEBY speakers are the best choice if you don't have a WiFi connection at home.
SYMFONISK speakers are ideal if you want to play the same or different songs in different rooms at the same time.
ENEBY speakers are a great way to bring your music with you to the beach or to the park.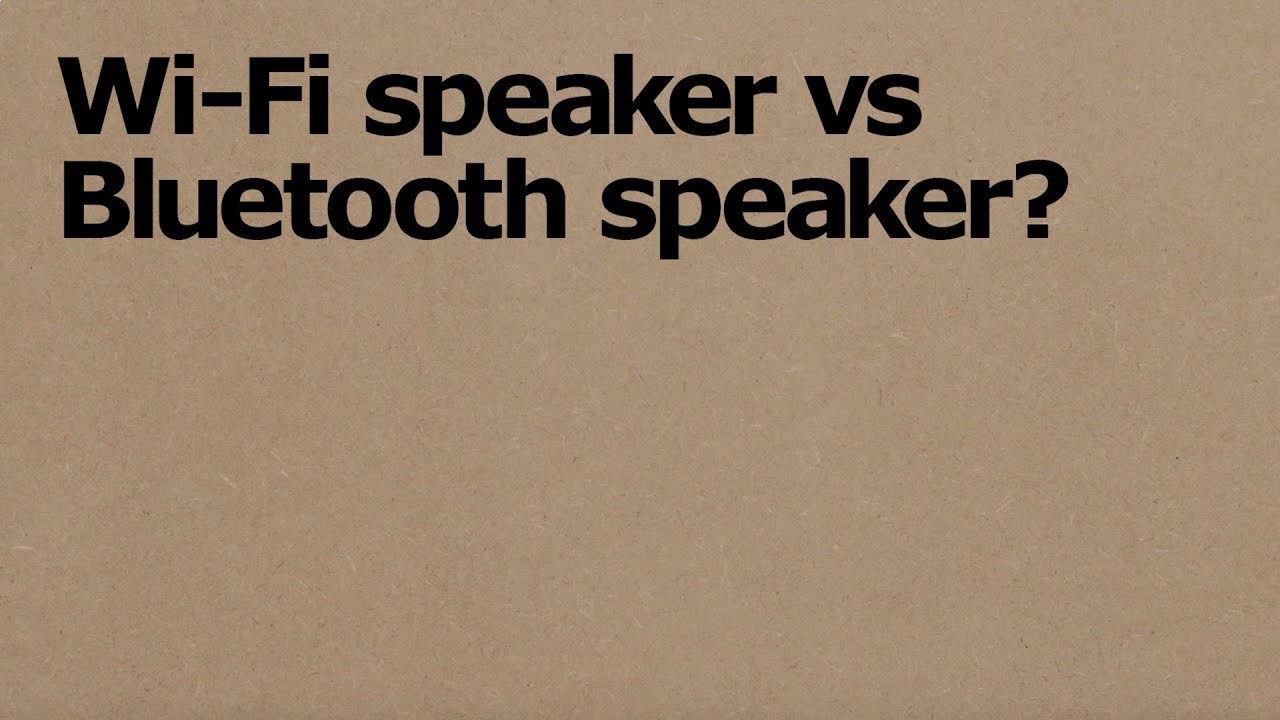 How to solve common WiFi issues?
Make sure that your iPhone or iPad is connected to the same WiFi network as the speaker.
Try re-starting your WiFi router.
Is your WiFi slow or unreliable or does it not reach all the rooms where you want SYMFONISK?
Try connecting one of your SYMFONISK speakers to your router with the supplied Ethernet cable.
The wired SYMFONISK speaker will create its own WiFi network dedicated to your Sonos system.
Still got problems? Contact IKEA.com/support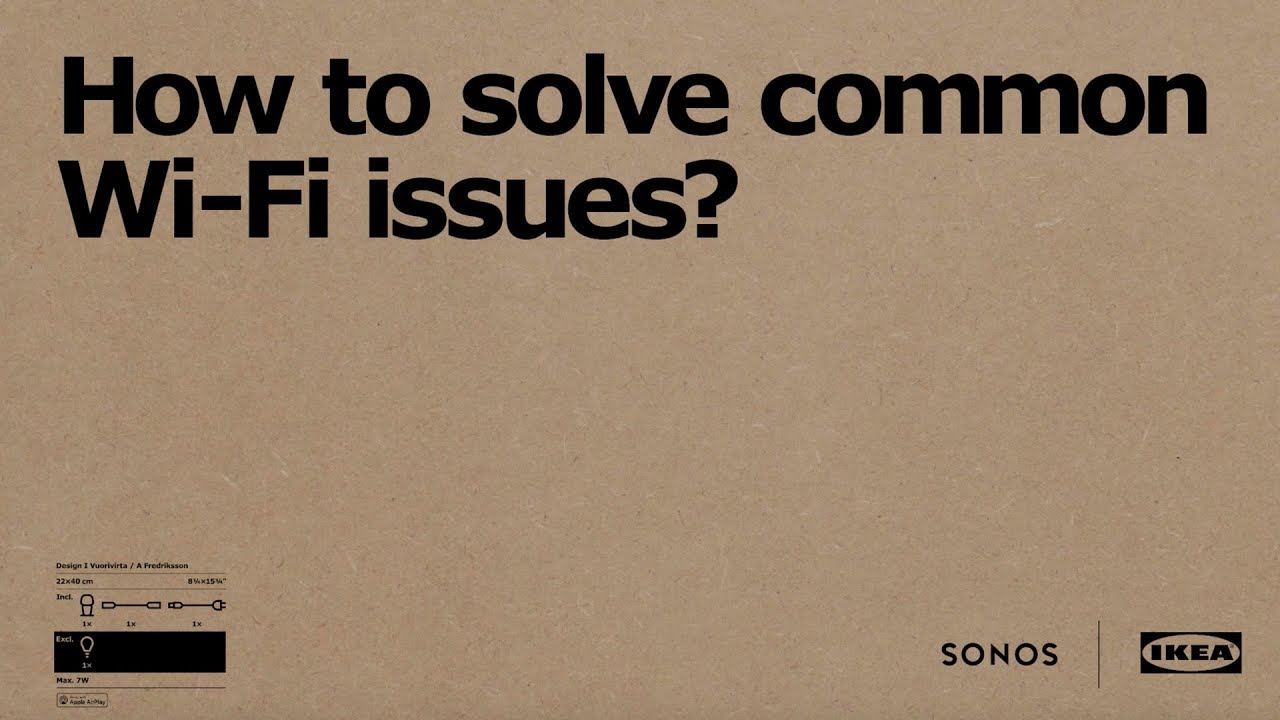 Sonos is the wireless home sound system that fills as many rooms as you want with great-sounding music, movies and TV. Stream via WiFi. Play whatever you're craving. And amp up every moment with intense, pulse-pounding sound.
How to connect a speaker to a phone?
Simply download the Sonos app and follow the instructions. Put your speaker wherever you want. Plug it in. Tap the app. It connects to your WiFi and then you're ready to play. For everyone in the house and all their devices – smartphones, tablets and computers. Now you're ready to set up your Sonos and start to stream music. When friends come over they can download the app and play. The Sonos app helps you quickly search through all your services to track down your favorite music, send it to different rooms and adjust the volume or other settings. You don't even have to be in the same room. And, if your friends have the Sonos app, they can do the same.
Can I connect the SYMFONISK speaker to my Sonos system at home?
Yes, you can connect SYMFONISK to your Sonos system at home, since the table lamp speaker is basically 100% Sonos (same as PLAY 1). The exterior design is IKEA.
What is the difference between Bluetooth and WiFi speakers?
It matters when the phone rings or the person with the music has to leave. With SYMFONISK, the songs stream from your WiFi network (not your phone), so there are none of the dropouts, delays or interruptions that are associated with Bluetooth.
Do I need to have my speaker connected via cable? (Why do I need an Ethernet port on a speaker?)
The Ethernet ports let you connect Sonos directly to your Internet router. If your WiFi network isn't reliable or doesn't reach all the areas where you want to use Sonos, you can automatically create a dedicated Sonos wireless network by connecting a Sonos product to your router with an Ethernet cable.
When I leave my house will the music stop playing automatically?
No, it won't stop playing as the system is not dependent on a single phone or device.
How many phones can I connect to a speaker simultaneously?
A phone is not connected to a single speaker but to the system. So multiple devices can control the system at the same time.
How many speakers can I connect in one system simultaneously?
On a good network, approximately 30 speakers will usually work fine. Your sound is not limited to one room. The real power of a Sonos system kicks in when you add more speakers. Now you're controlling different music in different rooms. Or grouping all your speakers together to every room at once. Since everything works together wirelessly, it's easy to fill your whole home with music, room by room.
Can I use SYMFONISK as a portable speaker?
No, not outside as the speaker needs power. But you can move it around your house as it will automatically reconnect to the system when it gets power.
Does the speaker have IP classification? Is it possible to use it in the bathroom?
No, there is no IP classification. We don't recommend our speakers for bathroom use.
Can I use the bookshelf speaker as a shelf and how much weight can I put on it?
Yes, the speaker can tolerate up to 6.5 lbs.
Can a SYMFONISK speaker connect with a TV/laptop/projector?
SYMFONISK can't connect directly to a TV as it doesn't have any outputs. But they can act as rear speakers in a Sonos home theater system.
Will the music stop if I turn off the device that hosts my Sonos app?
Only if the music that's playing is stored on the device that you turn off. Smartphones, tablets and computers can all control Sonos using the app. These devices can also store music for Sonos to play. The music will stop if you turn off a device that stores the music that Sonos is playing. However, if you control Sonos from your phone and play music from the Internet or your computer, the music won't stop when you turn off your phone. It's just like putting away your TV remote while the TV is on.
Can I use Sonos speaker without an Internet connection or a router?
No. Sonos requires a broadband Internet connection and a router.
How do I play my personal library of music and playlists through Sonos?
On the Sonos app you will see an option in the Main Menu for "This Device". This is where you will find the music files and playlists stored on the mobile device.
Will the music stop if I close my Sonos app?
No. Whatever albums, playlists or radio stations you're playing will continue when the app is closed.
What music services work with Sonos?
Go to the Music Services page on Sonos.com to see which music services are available on Sonos in your area.
Can it be controlled by voice? Or work with other voice control, such as Google Home and Amazon Alexa?
There is no built-in voice functionality but you can control the Sonos system with Amazon Alexa (when in use with one of Amazon devices like Echo or Dot) and Google Home (using its devices). And, if Sonos enables integration of other services, they will be possible to use.
Will the app that controls the sound also steer the lights?
For SYMFONISK, the Sonos app will control sound. You can steer the light with the IKEA Home Smart app or manually.

In the near future, the IKEA Home Smart app will enable you to connect specific music to 'scenes' (e.g. to set defined lights, blinds and music).
Have more questions about Sonos Home Sound System?
Need more help with SYMFONISK?