Development & Possibilities
Career paths as unique as you are
Working for our IKEA franchise makes you part of a fast-paced family of people who enjoy exceptional career and learning possibilities. We have an ambitious expansion plan in Southeast Asia and are committed to helping people develop. We encourage co-workers to try different roles, change between functions and even move between countries (if that's what you want!) We design our own career path with a manager and create a development plan to help reach professional goals. As you grow, IKEA grows too. Explore our many different work areas and search our available jobs.
Be inspired by our co-worker stories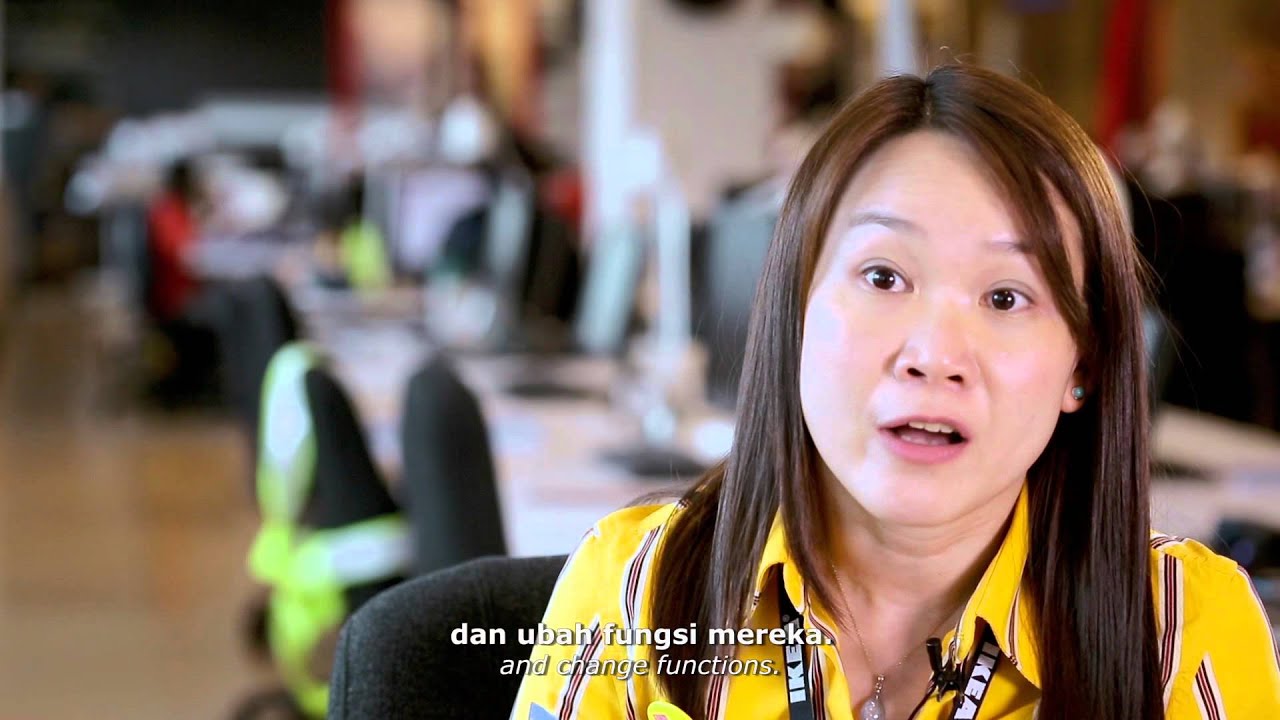 IKEA careers are different.
Hear some of our co-workers talk about their experiences.
A look at what we do
There's a lot more to the home furnishing business than you might think!
We offer opportunities in a broad range of fields:
Selling
The Selling team is an integrated function across IKEA stores, restaurants and digital spaces. As part of the team, you offer visitors a seamless customer experience by bringing in home furnishing products that are well-designed, functional, and most importantly, offered at prices so low that as many people as possible will be able to afford them.
Inspiration and Communication
True to its name, the Inspiration & Communication team unifies IKEA's strategic and visual talent to inspire people to find value in our offer. Here, you will be building the IKEA brand by bringing thousands of IKEA products to life by creating a holistic, integrated and inspiring content delivery across all our channels.
Fulfilment
If your calling is to create the best possible flow from suppliers to customers and securing product availability in stores and online, then you will fit in well with our Fulfilment team. The team takes an end-to-end view of supply management from securing compliance before the products enter the country to delivering them to our customers' homes (and giving any returned products a second life too).
Navigation and Operations
In Navigation and Operations, you believe that increasing customer value is key to long-term growth and profitability. This team supports IKEA businesses to improve business performance and find better ways of working to enhance the customer experience. Navigation & Operations also establishes pre-conditions and support for a more customer-centric IKEA.
Support Functions
The Support Function is a big family unit made up of different teams with the same goal of supporting the total IKEA business.
Finance assures that our books are in order; Human Resource leads recruitment, training and benefits to attract, develop and inspire our (and your) fellow co-workers; IT business solutions provide quick, user-friendly services, and the Procurement team optimises and finds synergies in all our purchasing processes.
If you lean more towards driving digital and developments, you can join the Digital team who builds for the future and proactively adopts digital technologies across the business to create a better everyday life for the many people. The Expansion team on the other hand, has the mission to analyse new markets, source land, and design and construct new IKEA stores and Shopping Centres anchored by IKEA.