How to create a home within a home
Part of being a teenager is craving independence. When moving isn't an alternative for another few years, arranging part of your home to feel like a separate household can be a timely solution.
Make it easy to arrange – and rearrange
When space is limited, flexible furniture is a great ally. Lightweight, multifunctional items (like a roller blind that both covers shelving and doubles as cinema screen) can quickly be adapted to your needs, rearranged, and later brought along to a new home.
The unbeatable feeling of laundry sorting
Clothes ending up on the floor may seem like a law of physics. Enter a bit of gamification and scoring points into the laundry basket may well be enough to upset nature.
All accessories in check
Whether it's for completing today's look – like this grooming station – or for other important items, ways to hold day-to-day details in order are always welcome.
"
It doesn't take a fully equipped household to create the feeling of one. Having your own domain can mean a lot for someone with a growing need of independence – and for the balance at home.
"
Kristina Pospelova, IKEA interior designer
A shelf to take you back in time
You know that adorable children's chair that you're too fond of to throw away, yet can't find a purpose for? Problem solved! Use hooks to turn it into a decorative shelf. Perfect for your most prized possessions, or maybe a film projector.
No more cable clutter, fingers crossed
Cable management is a constant challenge. A tailored combination of hooks and containers is a good start. When you're not using the workspace, fold up the table to hide away the charging station.
Keep everything you need within reach
A bedside table is sometimes more in the way than helpful. Instead, use the ladder-like (not to be confused with a real one) side of a bookcase. Use the slats to hang all you need close, then let it come along wherever you move.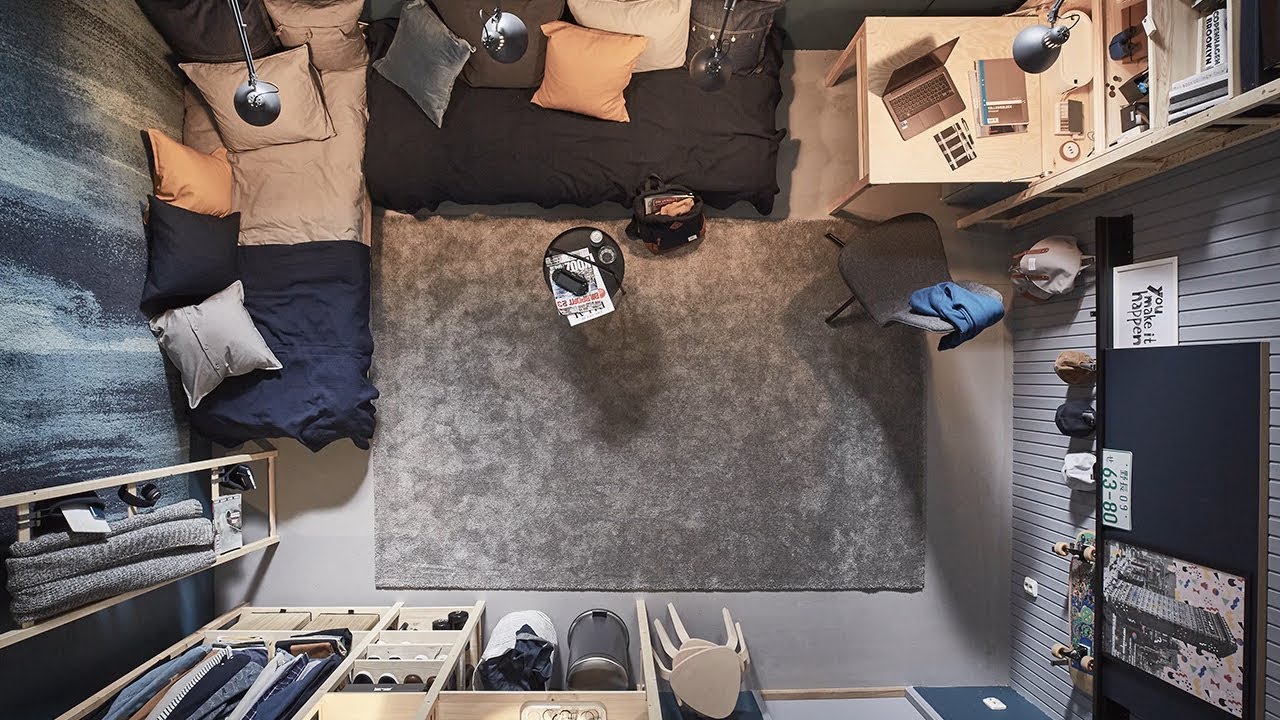 Which combination does the most for you?
Teenager's mini home, guest room, film den, sublet or dance floor. With a space furnished with easy rearrangement in mind, you can swiftly change it to match your needs.
We love to see our customers get creative with our products. Go for it! But please note that altering or modifying IKEA products so they can no longer be re-sold or used for their original purpose, means the IKEA commercial guarantees and your right to return the products will be lost.
Made by
Interior designer: Kristina Pospelova
Photographer: Martin Inger
Writer: Henrik Annemark