Home visit: space-saving ideas for a small balcony
This covered balcony is only two metres wide, but double-duty furniture, plants and personal touches make it a space to enjoy to the full.
Double-use storage
When it comes to storage in a small space, think up, not out! The HYLLIS shelving unit uses the height of the walls rather than taking up precious floorspace. And its open shelves mean Carolina's storage can double as a display of the things she likes to have around her – books, plants, prints – favourite things that make her covered balcony feel more personal and inviting.
Enjoy alone or with guests
From stackable stools for extra seating that also double as side tables, to cushions that turn a side unit into a bench, Carolina has simple, smart additions that turn her compact balcony into a space to entertain friends. 'This is the part of my home I share with my friends the most, it's important there's room for them to enjoy it with me,' says Carolina.
One piece, many uses
Carolina's table turns from a breakfast spot to a home office during the day. In the evening it becomes a dining table and on some nights, a wine bar!
Revive with air-purifying plants
Most plants are dormant over winter, so wake up your balcony with some new additions for springtime. Succulents are natural air-purifiers, making them ideal for urban balconies. Think about grouping your plants to increase the feeling of nature coming to life in the space – Carolina filled a ledge with pot plants in all shapes and sizes.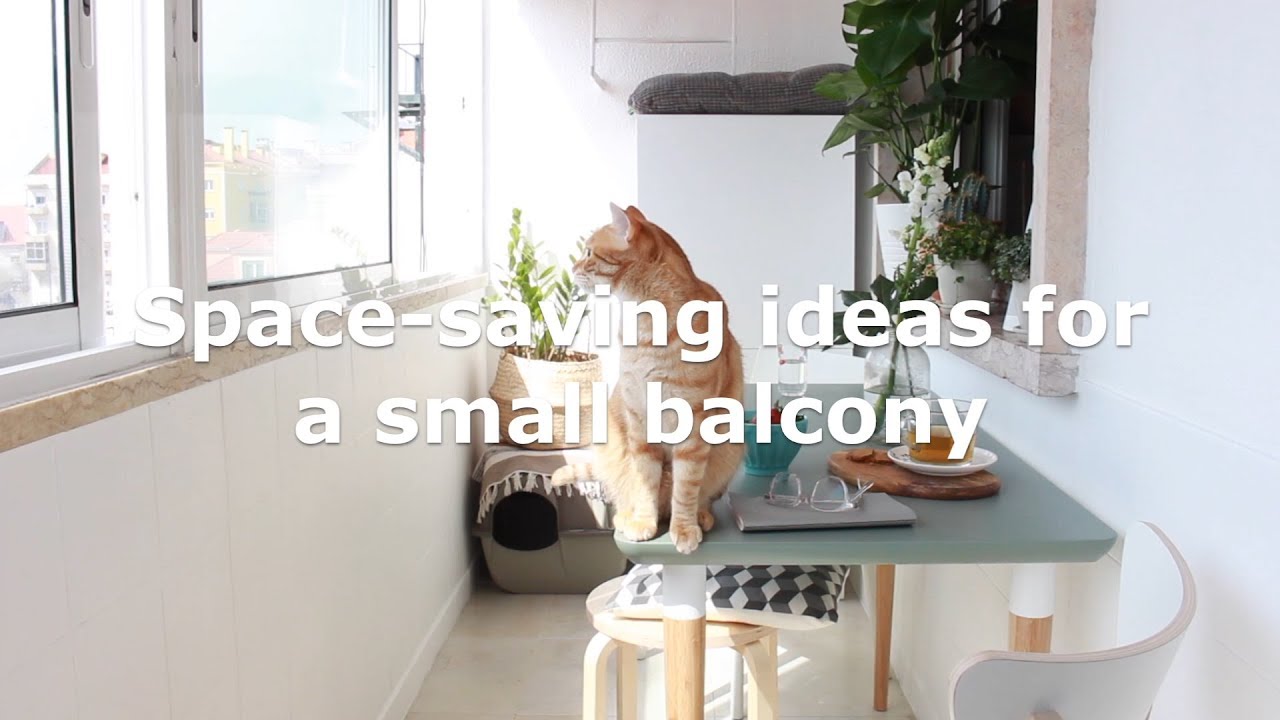 Between indoors and out
Carolina's 'marquise' balcony ('sunroom' in Portuguese), leads off her kitchen. The two-metre wide space is well used. Carolina has decorated it to feel like an extra room – the perfect spot to relax alone or with guests. 'In Portugal, people spend hours on the streets socialising into the night. I'm lucky to have a version of that in my home.' Click the video to see.
We love to see our customers get creative with our products. Go for it! But please note that altering or modifying IKEA products so they can no longer be re-sold or used for their original purpose, means the IKEA commercial guarantees and your right to return the products will be lost.
Made by
Interior stylist: Carl Braganza
Photographer: Dan Duchars
Follow Carolina on Instagram: @carolinaflores