Any imagination, affordable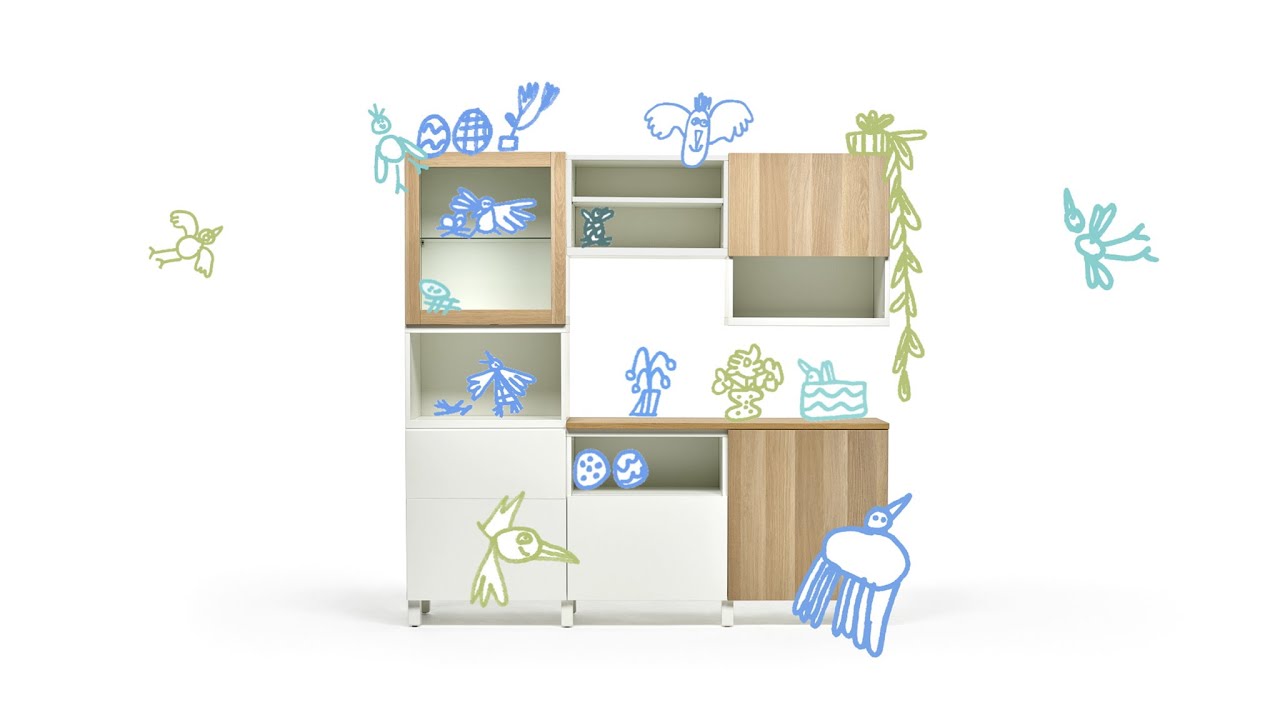 The reason BESTÅ series is popular
A wide range of sizes that fit perfectly in limited space

The 36 different frames can be freely combined. Choose the height, width and depth to create the wall storage or sideboard of your choice.
Endless customisation to suit your taste and use.
With a wide range of parts including lighting, shelves, drawers, doors, knobs & handles and legs, you can find a style to suit your taste.
Long-lasting; a classic product that has been loved for 16 years.
You can update BESTÅ as your needs change. You can add frames or change doors when you need to.
Choose BESTÅ from the standard range? Customise it?
Choose from the standard range!
The standard combinations are available so that those who find it difficult to choose from a variety of options can also enjoy choosing BESTÅ.
Customise!
Use the planner and planning service to create the shelves you want. You can combine frames and doors.
Combinations used in TVCM
BESTÅ storage combination with doors, white/LAPPVIKEN 120x42x74 cm ¥22,000
BESTÅ  storage combination with doors and drawers, white/GLASSVIK  white 120x138x42cm ¥51,000
BESTÅ storage combination with glass door and drawers, white/LAPPVIKEN 180x176x42cm ¥80,000
Customise from the comfort of your own home with advice from specialist staff
Specialist staff who know BESTÅ will work with you to plan free of charge, based on the style and space you want. There are also some tips on planning that our specialist staff know only too well!
Assembly service
Not only assemble frame and doors, we also support to fix and hand on the walls.
See details
Delivery service
We deliver to your home. Furniture fee from ¥4,500.
See details
BESTÅ storage planner
Plan your dream BESTÅ whenever you like.
Plan your BESTÅ
See other storage furniture
Living room related categories