Who we are
We are home furnishing specialists from Sweden & provide solutions to make your home more functional. Our stores are spread across a large area with over 7500 products that offer solutions to create a better and brighter everyday life at home. Life can be a lot more fun and organized with the right solutions to enable you to make your space, yours and we give you exactly that! We put our effort to find better ways to offer affordable solutions for your everyday life so that you can make your house your home.
Working at IKEA
We're a diverse group of down-to-earth, straightforward people with a strong passion for home furnishing. We all share an inspiring vision: "to create a better everyday life for the many people". This brings all of us together and builds our inclusive, open and honest culture.
A day in the life of a co-worker
Work, play and everything in-between. We do everything together. Our family at IKEA shares their experience.
"Irrespective of gender or qualifications, we are all treated fairly here. I can work late knowing that I will be dropped off home safely. Working at IKEA feels like home, feels like family."
- Sunitha, one of our co-workers at the IKEA HITEC City Store, Hyderabad.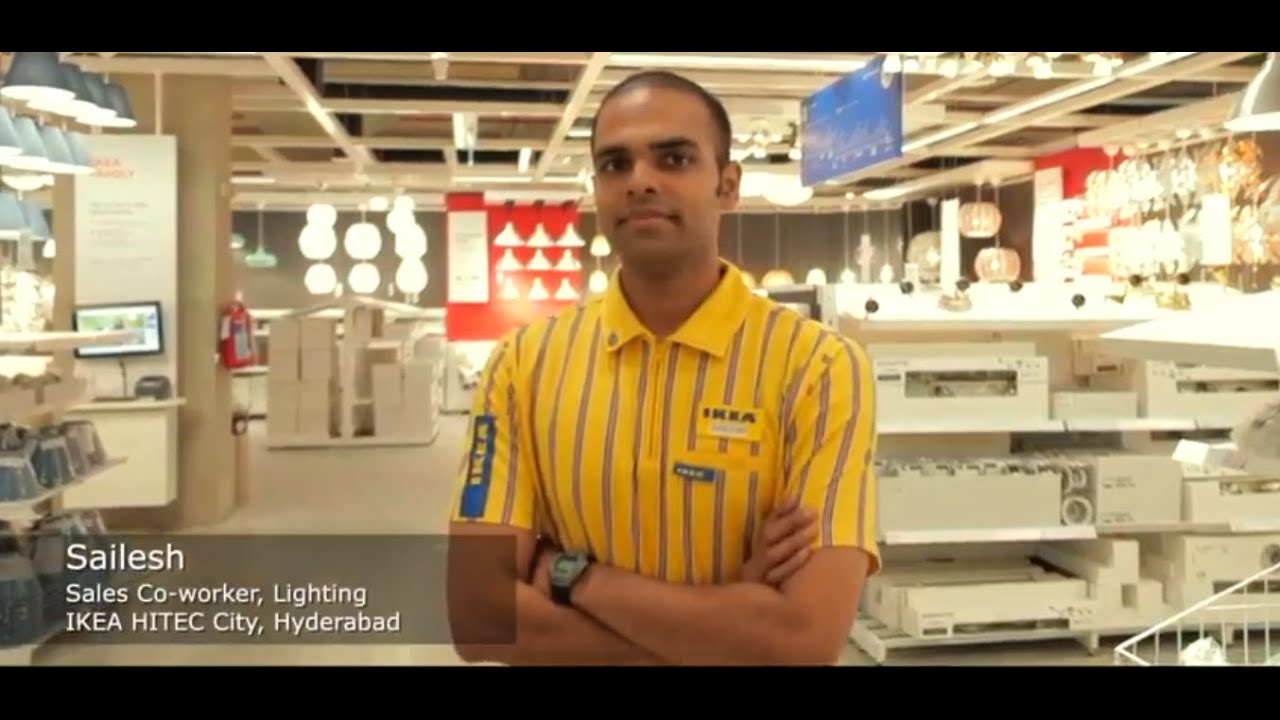 "From my supportive environment at work to sufficient breaks between work to paternity leaves, IKEA has it all covered."
- Sailesh, an integral part of IKEA HITEC City, Hyderabad walks us through what his ideal day at work looks like.