Parallel universe: a small, budget-friendly apartment designed to be shared
They've been living together for the past few months but sharing life together since day one. Here they are: siblings sharing a one-bedroom apartment and making it work. More than work, actually. As they're both about living their best lives, rather than having the most expensive stuff, they've created a home to be enjoyed together and apart. From dance and dinner parties to quiet "me-time" moments, it all happens here.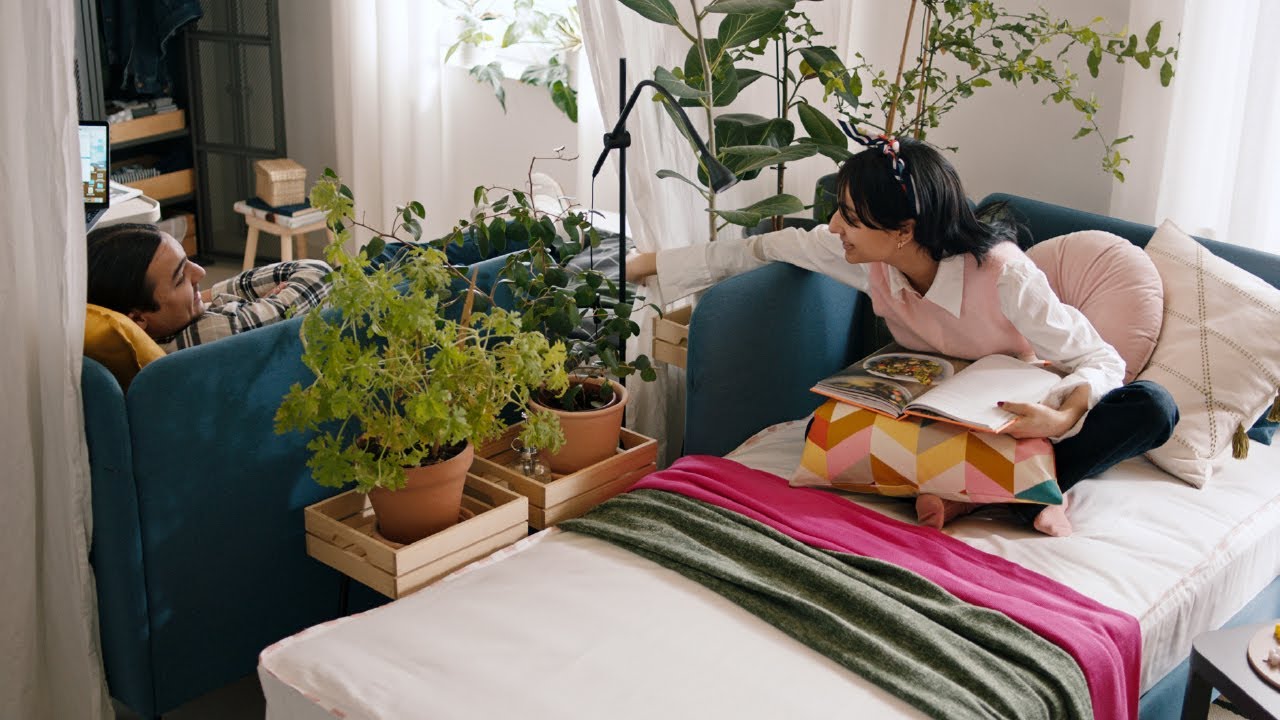 Adult siblings sharing a one-bedroom apartment. It can be done! Watch and see how they make it work beautifully, enjoying time together and time apart, thanks to the versatility of each space.
"
We love a bit of DIY, so we made these cabinets our own by embroidering bright, geometric patterns onto their mesh doors.
"
Want some planet and wallet-friendly furnishing tips?
Interior designer Chiara Effroi Lutteri has some knowledge to share when it comes to creating a more sustainable home, dispelling the myth that living more consciously needs to be costly.
Live more sustainably on a budget