ONE HOME, ONE PLANET U.S. 2022: Building real change together
This year, to complement the global event hosted by Ingka Group, IKEA U.S. brought ONE HOME, ONE PLANET to the U.S. to continue bringing together purpose-driven thinkers from across fields to advocate for a better future.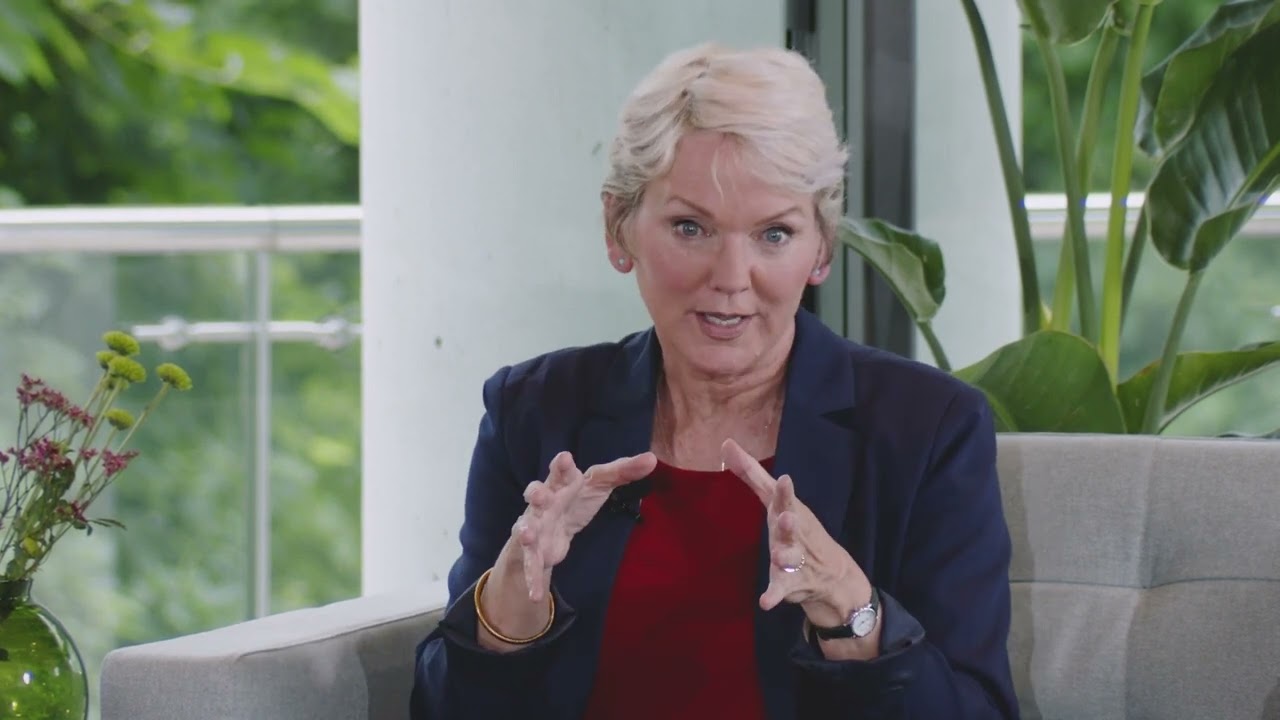 For the first time ever, on June 14th and 15th, IKEA U.S. hosted ONE HOME, ONE PLANET U.S., a two-day action-oriented sustainability event, at the House of Sweden in Washington, D.C. The event brought together policymakers, corporate leaders, NGOs, students, activists and IKEA co-workers to unite in an effort to create real change around the climate crisis and inequality. 
The event consisted of three key elements: 1) Town Hall sessions comprised of panel discussions and fireside chats, 2) CoLabs, collaborative breakout groups focused on key environmental and social challenges, and 3) The Square, a space showcasing sustainability solutions from IKEA and a performance by spoken word artist and motivational speaker, Joseph Green.
ONE HOME, ONE PLANET U.S. included leaders such as U.S. Secretary of Energy, Jennifer Granholm, who headlined a fireside chat moderated by former Secretary of Agriculture Dan Glickman.  Together they discussed the Administration's priorities in building a more sustainable economy, specifically regarding clean energy and the future of electric vehicles. As Secretary Granholm so eloquently put it, "This is the moment to be in this space, to be alive, and focusing on saving the planet."
Other speakers at ONE HOME, ONE PLANET U.S. included: Jodi Hanson Bond, President and CEO, DevryBV Sustainable Strategies; Arielle King, Environmental Justice Staff Attorney, Environmental Law Institute; Micah Kotch, Managing Director, URBAN-X; Luke McCollum, Vice President of Supply Chain, Walmart; William McDonough, McDonough Innovation; Katherine Neebe, Chief Sustainability Officer and Vice President of National Engagement & Strategy, Duke Energy and Her Excellency Karin Olofsdotter, Swedish Ambassador to the United States.
Ambassador Olofsdotter shared remarks on the second day of the event, noting, "Companies can change how people behave, even more so than government. When you set demands, things happen."  
Outside of the Town Halls, event participants discussed six key topics during the event's CoLabs:
Theme: Making sustainable living accessible for as many people as possible

Topic: Advancing healthy & sustainable food accessibility: While the availability of healthy and sustainable food options in the U.S. has grown in recent years, many Americans are still unable to access these options, whether because of geographical location, cost, supply chain, or simply a lack of awareness. In this CoLab, participants discussed these existing barriers and proposed enablers that could make these options more accessible to the many people.

Theme: Accelerating the transition to a net-zero society

Topic: Expanding zero emission delivery zones: As demand for e-commerce has grown in the U.S., so has the number of trucks on the road and the amount of greenhouse gas emissions being released into the atmosphere. Zero emission delivery (ZED) zones are a critical tool in combatting this issue, unlocking solutions for driving environmental and health benefits. In this CoLab, participants explored how diverse stakeholders can work together to develop, maintain, and scale ZED zones in neighborhoods and communities throughout the U.S.
Topic: Breaking through barriers to zero waste: Despite near universal understanding of the benefits of recycling, there are wide variations among different jurisdictions on what is recyclable, what is not, and how collection is conducted. Coupled with an infrastructure that is overwhelmed by the current waste stream, this leads to significant barriers for organizations and individuals to achieve a zero-waste future. In this CoLab, participants identified current barriers and proposed conditions and policies needed to support the growth and development of an effective recycling system in the U.S. 

Theme: Creating opportunities for all people to thrive in a diverse and fast-changing world

Topic: Setting the standard for environmentally just expansion: As businesses look to expand their operations and open new locations, there are many criteria to consider, from ease of access to profitability. In this CoLab, participants explored solutions that ensure both cultural and natural biodiversity is respected while making sure that environmental justice is a standard part of the decision-making process.  

Theme: Exploring life and society in a changing world

Topic: Making secondhand the first choice: In a world where consumption – and overconsumption – is a major contributor to declining natural resources, increased emissions, and a host of other ecological concerns, how can retail be part of the solution and make secondhand the preferred purchase? Participants in this CoLab aimed to unlock barriers to making the buying and selling of secondhand products a more desirable, safe and equitable option in retail. 
Topic: Accelerating corporate activism: Over the last two years in particular, companies have been under increased pressure to speak out on issues in society. In this CoLab, participants discussed the role of businesses in driving change, and how they can work with governments, NGOs, and activists to be most effective in impacting society. 
To complement the discussions happening on stage and in small groups, Joseph Green shared an urgent call to action in the form of a spoken word poem that navigated the hard truths of the climate crisis and its impact on future generations. While the poem shared a somber truth, it also conveyed hope and encouraged all to act today and build real change for a brighter future for generations to come. 
Coming out of ONE HOME, ONE PLANET U.S., IKEA is committed to carrying forward the ideas discussed in the CoLabs to continue the momentum and build real change together. Stay tuned for a full event output report coming soon.