Live Lagom: Living Lagom with Tristan
When student Tristan joined the Live Lagom community, he discovered it's possible to introduce sustainable design into a shared flat – all while sticking to a budget.
"
Now we have a great space where we all hang out. We've even been asked to use our apartment as the show flat for the block!
"
Tristan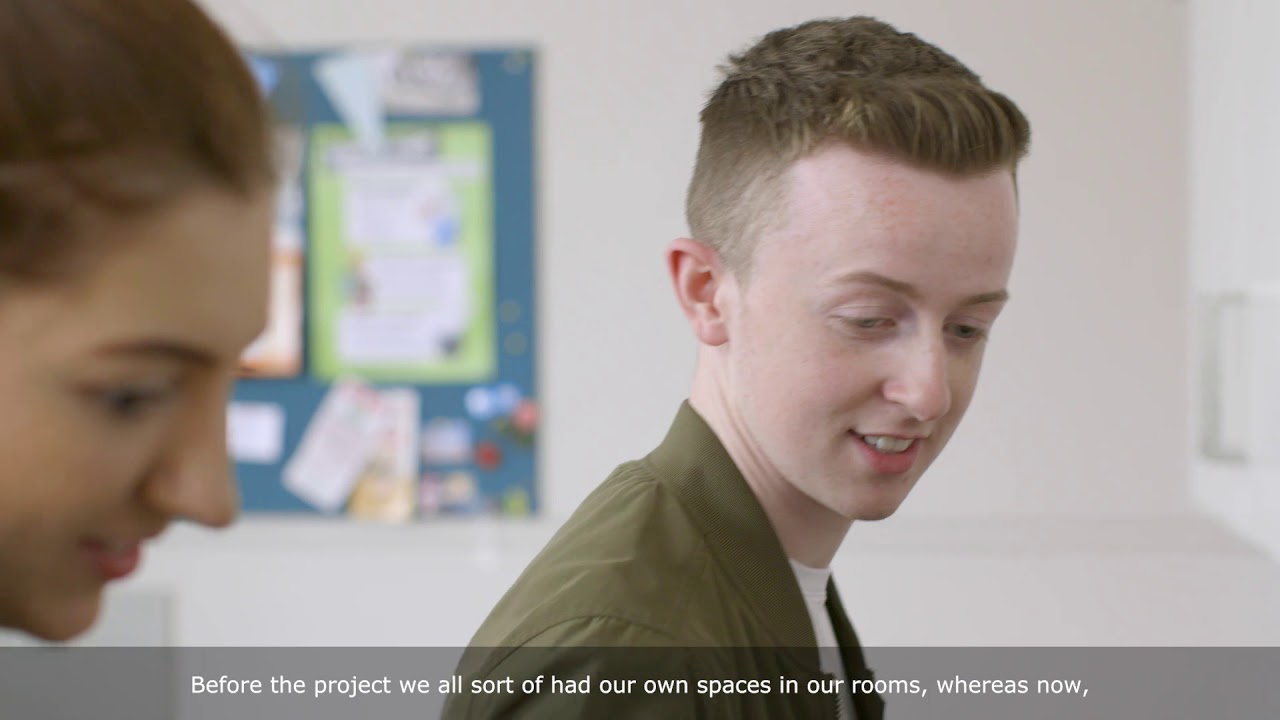 For one student in Belfast, Lagom (from the Swedish phrase "Lagom är bast", meaning "the right amount is best") held the key to creating a sustainable home he could really live in. Tristan and his five housemates had lived in their student accommodation in the centre of the city for a year. As a product design student who's obsessed with interiors, Tristan was keen to learn more about sustainable design, as well as make his shared flat more homely – all on his student budget.
Having followed the Live Lagom community on social media in its first year, when he got an email asking for year-two participants, he couldn't wait to get involved. Tristan didn't stop there – he also convinced his flatmates to convert their whole flat using ideas from the project.
"I've always been obsessed with IKEA, so I've always tried to get involved with anything I can, like Live Lagom. I also study product design, so I have an awareness of sustainability. And I thought the project would help make a difference to me as a designer. It's been a great opportunity to see another side of IKEA products."
"I brought my flatmates along to the second workshop, which was all about using old fabric to make draught excluders, then we went shopping together. We wanted to make the open-plan kitchen and living space more homely. We got a big rug as we have original wooden floorboards with quite a few gaps, so that was good for insulation. And we got larger pans so we could cook together, and lots of tubs to store our leftovers in."
"When I joined Live Lagom, I wanted to focus on my bedroom. I was getting home from university and having to put the heating on straight away. We have huge windows, which are great for letting light in, but there was a constant breeze. As soon as I put curtains up, put a rug down and got some cushions and throws for the bed, the room changed. It's warmer, there's no echo and I rarely have to put the heating on now."
"I used to just think about whether something looked nice. Now I ask if it's sustainable and can save me money."
"It makes such a difference now that the space is so much warmer. I might be doing homework at the table, while someone else is making dinner. Or we might put a film on and get under the throws on the sofa. No one wanted to socialise in the space before, but now everyone asks to have parties in our flat. We don't mind. We want to share and make the most of it."
"We hung LED fairy lights to make the flat feel warmer – some of the other flats have done the same. My mum and dad have changed their bulbs back home to LED ones too."
Bright Idea
"I never realised how good block-out curtains are at keeping light out and heat in - they made my bedroom feel so much cosier."
Made by
Real stories and ideas on how to be kinder to the world