Skip to product list
TROTTEN system
Working from home or at the office? The TROTTEN system lets you create an affordable and modular office space – wherever you work. The system features flexible desks and ergonomic chairs, as well as storage units, room dividers, monitor stands and whiteboards. All with a 10-year guarantee, so you can be sure to have a high-quality workspace.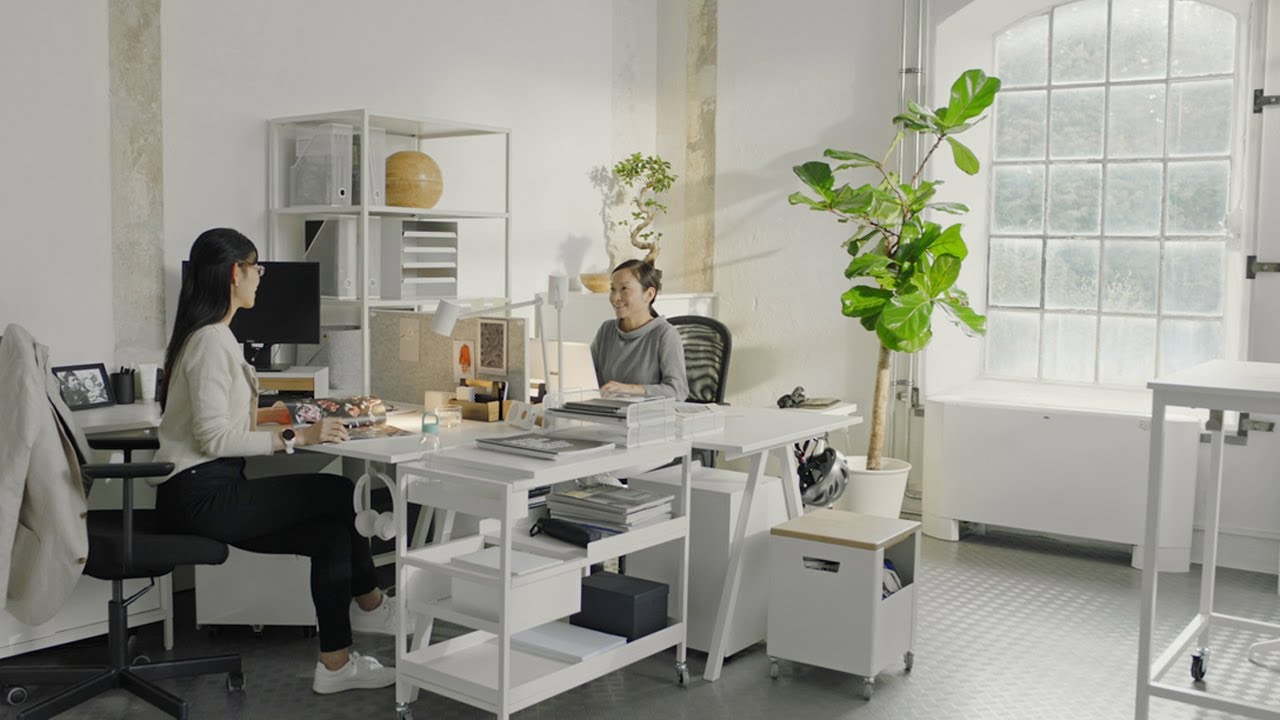 Congrats on the expansion of your business! TROTTEN system is easily adapted to your current office situation – whether it requires desks that can be put together, easy-to-move storage, noticeboards that allow you to create fluid zones, or you need a storage unit that can be used as a temporary extra seat.
TROTTEN office furniture adapts as your business grows
From home to high-rise! Discover how the TROTTEN system adjusts to one or many co-workers. Its modular, stylish design follows your changing needs with multipurpose furniture and practical units you can add on.