Kitchen appliance buying guide
Finding the perfect kitchen appliances can be overwhelming with all of the options that are available. Your appliances should take the hassle out of everyday kitchen tasks or they aren't doing their job. 
At IKEA, we work closely with our suppliers to share our knowledge about life at home, and they share their expertise with us. Together we create appliances to rely on at prices that fit every size of wallet. 
5 year guarantee on appliances
Whatever your choice*, you can be sure your appliance is made to last. Our entire range  comes with a free 5-year guarantee (*except TILLREDA and LAGAN).
Read more
Ovens
Whatever cooking (or kitchen) style you have, we have an oven for you! Offering a wide range of functions – everything from basic warming to steam cooking, making every cooking experience easier and more fun – they are also developed to fit perfectly in your IKEA kitchen. Simply choose the functions that suit the way you cook, and we will meet you with a matching look.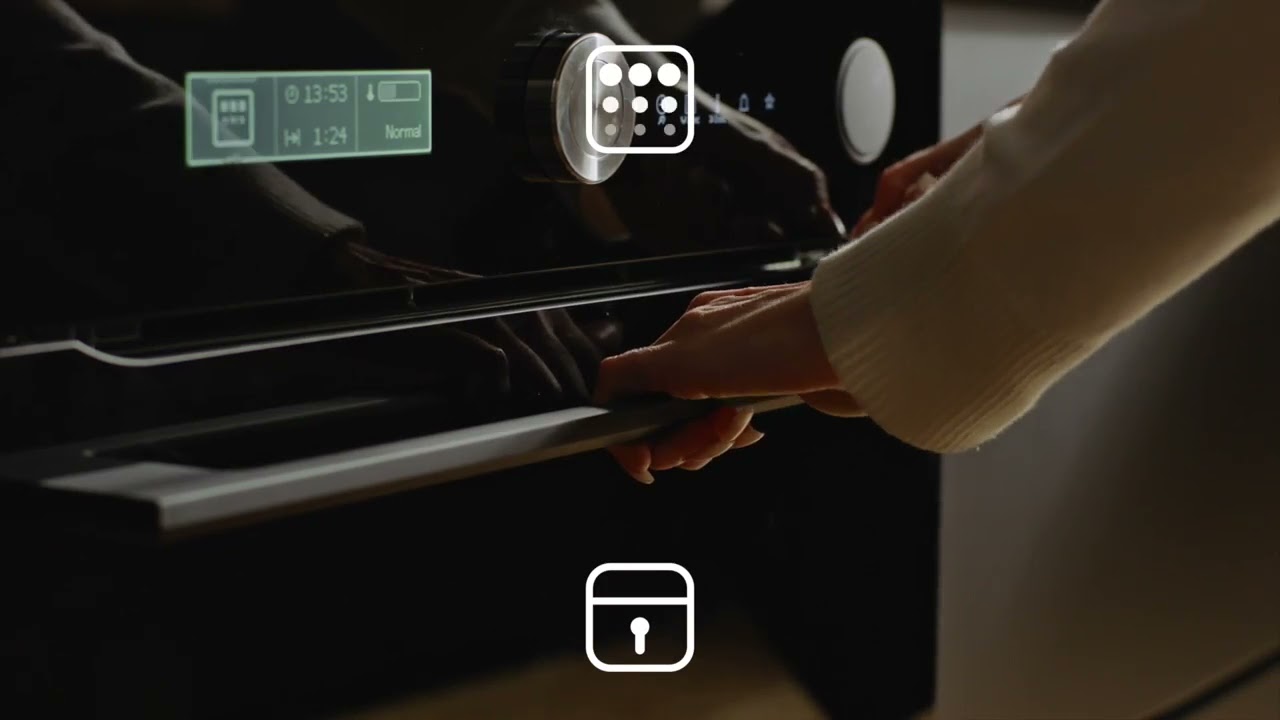 The self-cleaning function makes it easier for you to clean the oven, as grease and food residue are burned to ashes that can be easily brushed off. Simply wipe down the oven for a fast, easy and chemical free clean!
Microwave/Combi oven
Microwave ovens aren't what they used to be. In fact, they've become much better  – a wide range of functions lets you grill, bake, steam and crisp, apart from defrosting and  reheating. What's more, the combination of forced air and microwaves in our microwave combi ovens reduces both cooking time and energy consumption. Being a microwave oven and regular oven in one, it's a practical choice for smaller kitchens, or if you cook a lot of food and need an extra oven.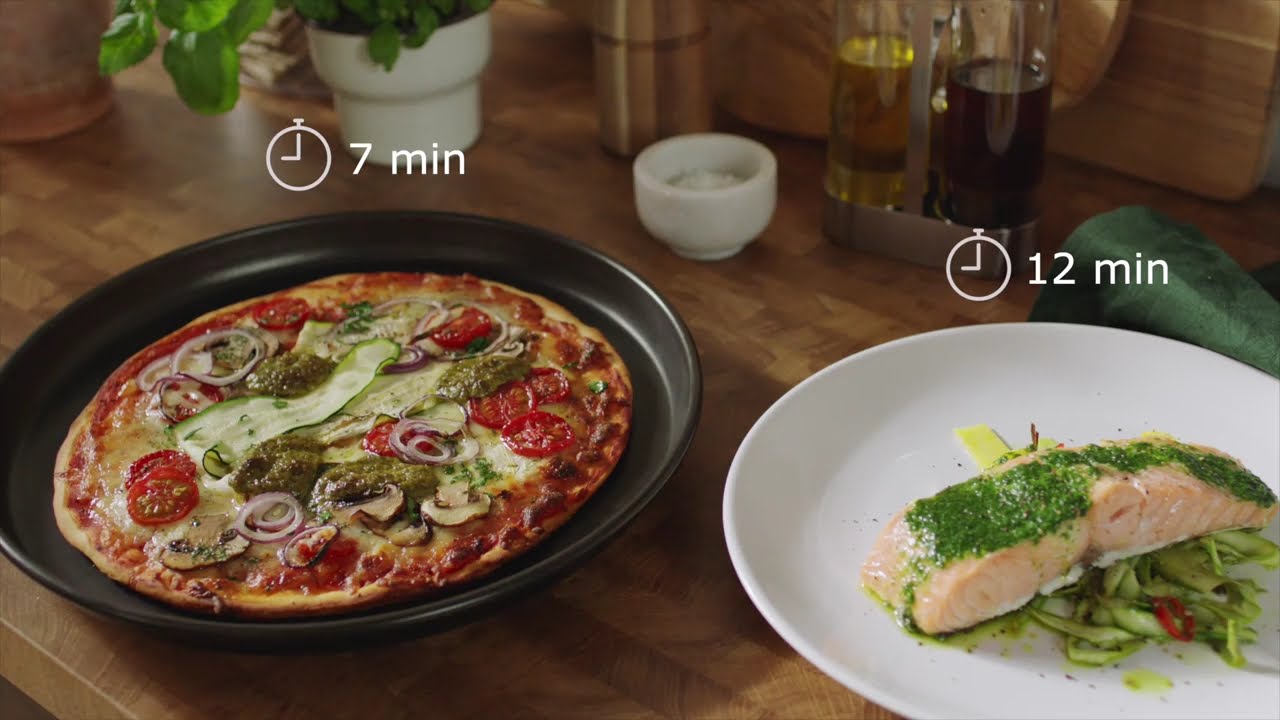 The crisp function allows you to bake pizza, pie and other dishes faster than in an ordinary oven. The function is also great for frying food such as eggs, bacon, sausages and hamburgers.
Oven cooking doesn't have to take ages, or use lots of energy. With our microwave combi ovens, you get a forced air oven and a microwave oven all in one. It means faster baking, grilling and roasting, as well as quick defrosting and warming. Less time waiting around and more time enjoying great home cooking with the people you love. Less time in the oven saves you electricity, too, for smaller bills and a more sustainable life at home.
Pre‐defined steam programs allowing the user to cook in a healthy way, by preserving the nutritional value of food. It comes with a steam cooking set where water is added to the bottom of the container, food is placed in middle section and lid is covered on the top. User selects the food class and the weight and off they go.
Hobs
A cook's best friend, the kitchen hob is central to everyday cooking. Our energy- saving induction hobs deliver fast and precise cooking results, are very easy to use and include  all the functions you may need. Each has its own unique features and a variety of sizes – choose  between one to several flexible zones – to perfectly suit your kitchen and your cooking style.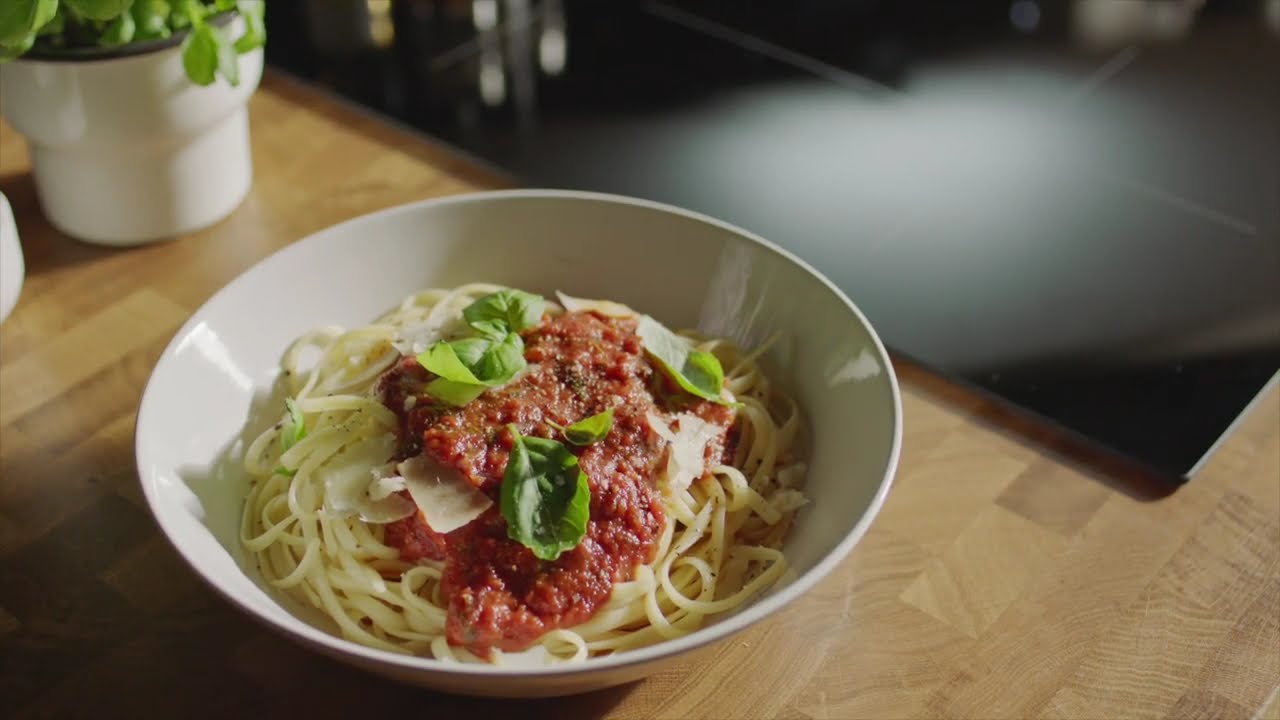 Induction hobs are up to 50% faster and 40% more energy efficient. With just one touch you can select features and regulate the heat in an instant. Induction technology means that there is less risk of little ones getting burned. The plates will turn off immediately with just a tap.
Vary the cooking surface by using the flexible heating zones. You can use them together or separately, and adapt them to pots and pans in different shapes and sizes. The bridge function gives you the flexibility to use larger and different pots for special recipes or occasions as it allows you to connect 2 cooking zones into 1 large one when needed.
Depending on your needs and how much food you cook at the same time, choose a gas hob with enough burners. We have hobs with 1, 2, 3 and 4 burners. If you like to wok food, the wok burner will make you smile. It's de-signed especially for the shape of wok pans and the cast iron support keeps the pan firmly in place.
Extractor fans
An extractor hood helps keep your kitchen air clean and free from smells, steam and  grease. Our models now come with different air caption capacities, which means they have all  been optimised to only extract the air that needs to leave the house, while keeping warm or  cool air inwe have a wide range of wall-mounted, built-in side. And since an extractor hood is  also an important visual element in any kitchen,  , or ceiling-mounted extractor hoods to suit  different room settings and needs.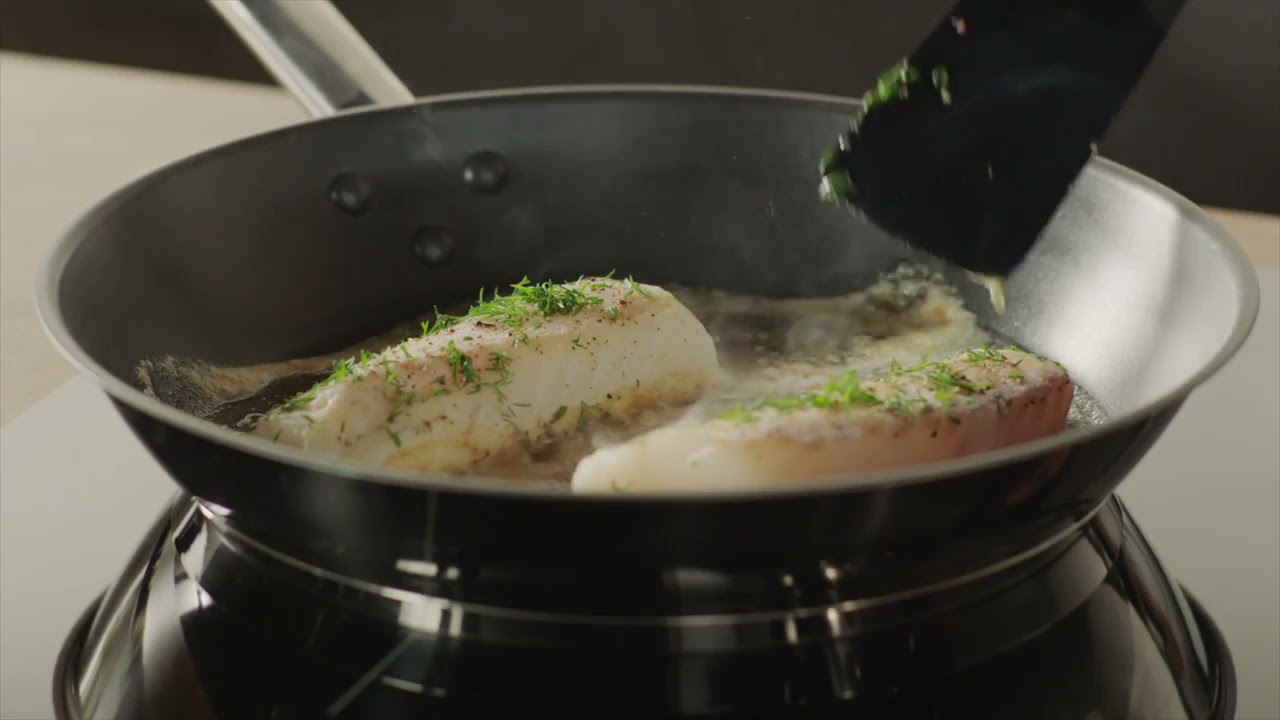 An easy to use and keep clean touch control adds a modern touch to any kitchen plus the booster function will help reduce smoke in the air when cooking.
Fridges and freezers
An IKEA fridge or freezer keeps your food fresh for longer, but they do so much more to help make your life a little nicer. There are plenty of features for storing and enjoying  your food in the best way possible—like, a chill mode for glass bottles, fan cooling for consistent temperatures, electronic displays for settings and functions, and fast freezing (just to name a few). We have different sizes and capacities to choose from. Choose between freestanding appliances creating a design statement in your kitchen, or integrated adding to a streamlined and uniform look. And, all IKEA fridges and freezers are energy efficient, rated F to D.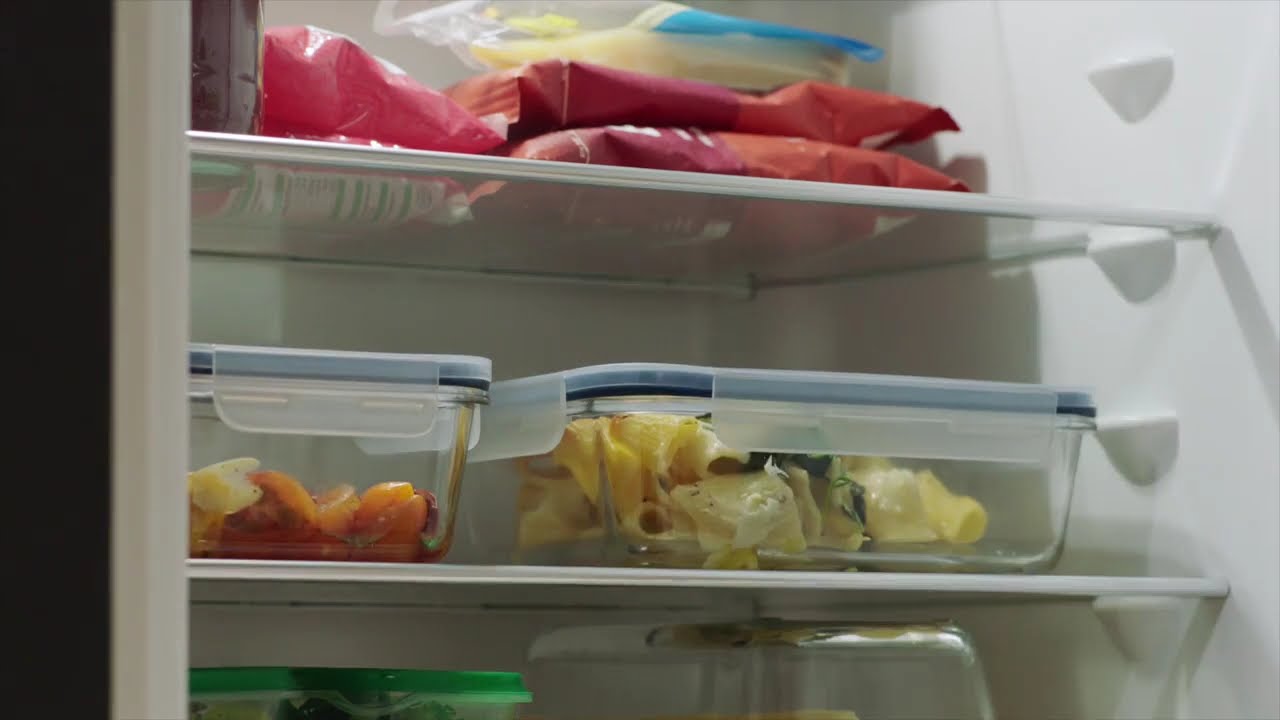 Dynamic cooling helps circulate air in the in the fridge making the temperature consistent from top to bottom, giving full flexibility of where to store food. This means keeping your food fresh for longer!
Dishwashers
Compared to hand washing that usually requires three times as much water, a  dishwasher saves both water and energy. Our integrated dishwashers are designed to be fitted  with your choice of door to match the rest of your kitchen, and come with tall interiors with  space for lots of dishes and special features like the automatic door opener function: towards  the end of the program, the door opens and stays ajar, letting the dishes dry quickly. All our  dishwashers are also energy efficient, rated E to C, so you can save money and live a more  sustainable life at home.
Newer dishwashers now have 3 levels, which makes it extra spacious and dishes are easier to organise. A pull out cutlery tray provides specific sections for all your spoons, forks, knives and any other utensils. You will be able to increase capacity up to 15 place settings with the help of a cutlery tray.