Energy & Resources
ENERGY & RESOURCES
We're creating positive changes
We've already achieved a lot when it comes to being people and planet positive, but there is so much more to do! In our journey to become a circular and climate positive business, our aim is to use more renewable and recycled materials, eliminate waste in our operations and change the way we design products and the services we offer customers to prolong the life of products and see products as resources for the future.
By 2030 our ambition is to inspire and enable more than 1 billion people to live a better everyday life within the limits of the planet
CLIMATE & ENERGY
Investing in renewable energy
Urgent action is needed to tackle climate change, which is why the Ingka Group is committed to generate as much renewable energy as it consumes in its operations by 2020, and aims to consume and purchase only renewable electricity by 2025, heating and cooling by 2030. Read more on ingka.com
A good life at home starts on the roof
Home solar from IKEA makes it possible for you as a homeowner to use the sun to power everyday life and manage electricity usage more efficiently. It gives more control of your energy bills while helping the planet with clean, renewable energy. However, up till now the cost of solar solutions has been out of reach for many. In order to fight climate change we have made our solar offer affordable and available for more people.
*Sales of solar panels in Japan are undecided.
Did you know solar panels can cut your electricity bills by up to 50%?
"
Together with our more than 800 million visitors we have a big role to play in society. We also have a huge opportunity to make clean energy available to the many customers around the world.
"
Pia Heidenmark-Cook, Chief Sustainability Officer, INGKA Holding B.V. and its controlled entities.
IKEA Home Solar: It's easy
Ready to bring a little sunshine into your home? IKEA Home Solar includes solar panels to be fitted on the roof, and an easy control system that monitors production. It is a cost-efficient solution that allows your home to generate its own power, reduce carbon emission – and save money at the same time.
We've gone all in with LED
Did you know LED uses up to 85% less energy
than incandescent bulbs and last up to 20 years?
WOOD
We're big fans of wood
We love wood because it's durable, renewable, recyclable and beautiful. As one of the largest users of wood in the retail sector, we always look for ways to use it wisely and to source it according to high set standards. Our long-term goal is that all wood will come from more sustainable sources, defined as recycled or FSC® certified wood, by 2020.
"
We're promoting the adoption of sustainable forestry methods. We do this in order to influence others and also to contribute to the important work of ending deforestation
"
Mikhail Tarasov, Global forestry manager IKEA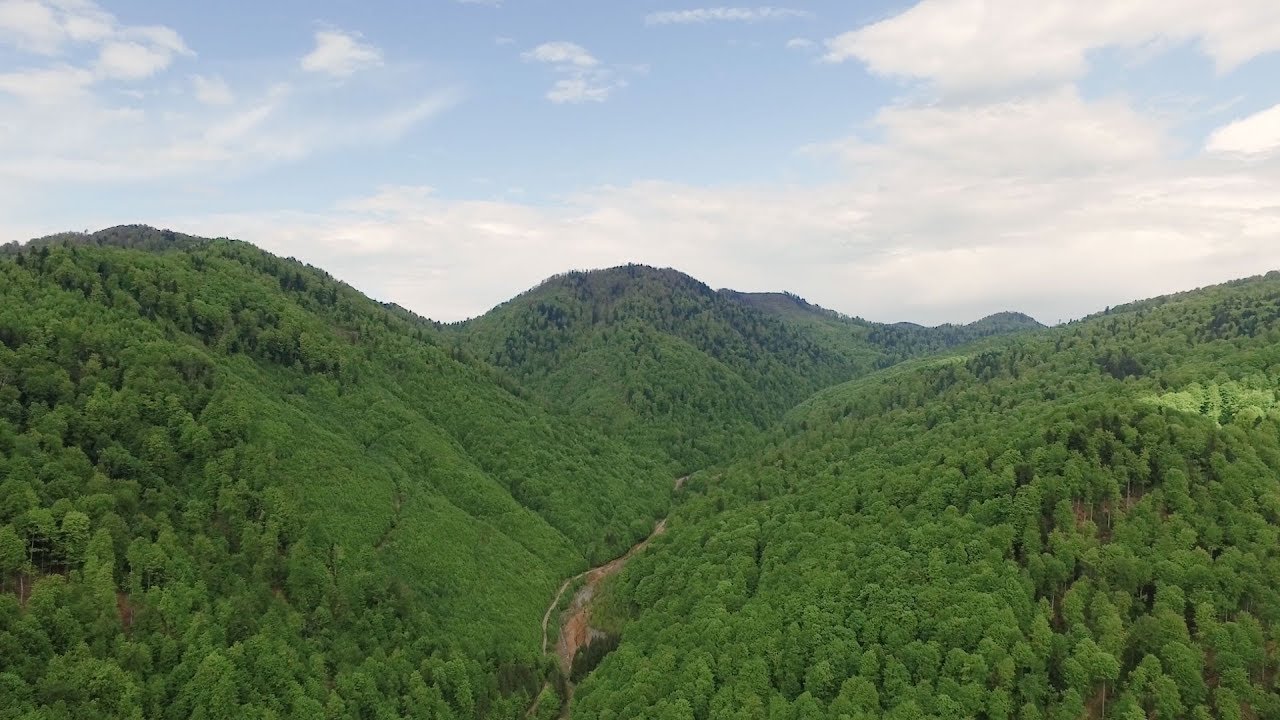 Responsible sourcing
Approaching 2020 and the goal of only using wood from more sustainable sources, more and more of our products only contain sustainably sourced wood. We also take great care to use the raw material in a responsible way – the wood is used so that unnecessary waste is minimised in production.
HAVSTA, a storage family made from solid pine that has its roots in Scandinavian design and craftsmanship, is an example of products that only contain sustainably sourced wood.
All wood used in HAVSTA comes from sustainably managed forests that lives up to strict requirements covering e.g. environmental, social and economic aspects. The wood is responsibly harvested in pine forests mainly in Russia and Poland.
Tough demands on outdoor living
In the early 2000s, acacia's positive properties were discovered in Malaysia – a very strong and long-lasting wood. At the time, it was not used for furniture at all, but was mainly grown for the paper industry. Today you'll find acacia wood in ÄPPLARÖ, one of our most durable outdoor furniture series.
All acacia we use from Vietnam comes from FSC certified plantations. Together with our suppliers, smallholder farmers and partners like WWF, IKEA ensures that acacia is grown in a way that is better for the environment – and the local communities.
More from less
Making more from less is part of the IKEA culture. Every piece of wood is cut and shaped so that unnecessary waste is minimised in production. The new PLATSA storage and SKOGSÅ worktop are beautiful evidence of how we use resources wisely, while maintaining quality and durability. We constantly look for new and smarter ways to design and build our furniture to make sure you get the best possible product which impacts our planet the least.
PLATSA storage is durable and the quality is enhanced by using the right material at the right place for the right purpose. It uses far less raw material compared to solid constructions thanks to smart design and production solutions. A combination of different natural materials makes it lightweight which also saves on transport and simplifies handling.
SKOGSÅ worktop is made with a thin layer technique where a three-millimetre solid wood surface is placed on particle board. This gives a durable surface that can handle humidity well. Apart from the benefits in the kitchen, the thin layer technique requires less raw material than a solid worktop. Plus it weighs 20% less than solid wood, so reduces emissions in transportations, and is easier to carry and handle.
Already produced to strict standards, the wood in INDUSTRIELL chair, table and bench is treated with even more care and respect. We made it a point to use as much of each pine tree as we could, keeping imperfections like knots and changes in the grain and colour.
The EKORRE rocking-moose is made from rubberwood from responsibly managed forests in Asia. Instead of letting the wood become firewood for instance, we use it for furniture – and take better care of the planet's resources by doing so.
Wood from more sustainable sources with FSC
FSC works to take care of the world's forests through responsible forest management, making sure we have forests for all forever. Forests house over two-thirds of known terrestrial species, and are home to 80% of terrestrial biodiversity. Our work together with WWF and FSC contributes to protect ecosystems - and people's livelihoods. We are one of the world's largest buyers of FSC certified wood in the retail sector and are also part of founding FSC, together with WWF.
In addition to suppliers meeting our strict IWAY Forestry Standard, the volume of wood from more sustainable sources – recycled wood and wood from forests certified by the FSC – increased to 77% in 2017. We are aiming for 100% by 2020.
Working together with WWF on responsible forest management
We work with WWF and others to combat illegal logging and promote responsible timber trade. Beginning with five forest projects in seven countries in 2002, today, we collaborate in 14 countries on a variety of projects to support credible forest certification which benefit both people and the environment. The work includes mapping and protecting High Conservation Value Forests to secure biological and social forest values.
"We have chosen to partner with WWF to help us on our journey towards being People and Planet Positive", says Mikhail Tarasov, Global forestry manager IKEA. "WWF has deep expertise in the fields of forestry and timber market, and since wood is an important raw material for IKEA, it makes WWF a natural partner to help support and challenge us towards our ambitious sustainability goals."
Sow A Seed: celebrating 20 years of
recreating nature
In 1983, more than 18,500 hectares of rainforest in Sabah in the north-eastern part of Borneo was destroyed by fire. Today 12,500 hectares (an area equal to 26,000 football fields) of rainforest has been brought back to life. Orangutans and baby elephants have rediscovered their natural habitat. And researchers around the world have been offered a unique insight into forest regeneration in what could be the biggest rainforest restoration project in the world.
And it all started with a simple desire: to make something better.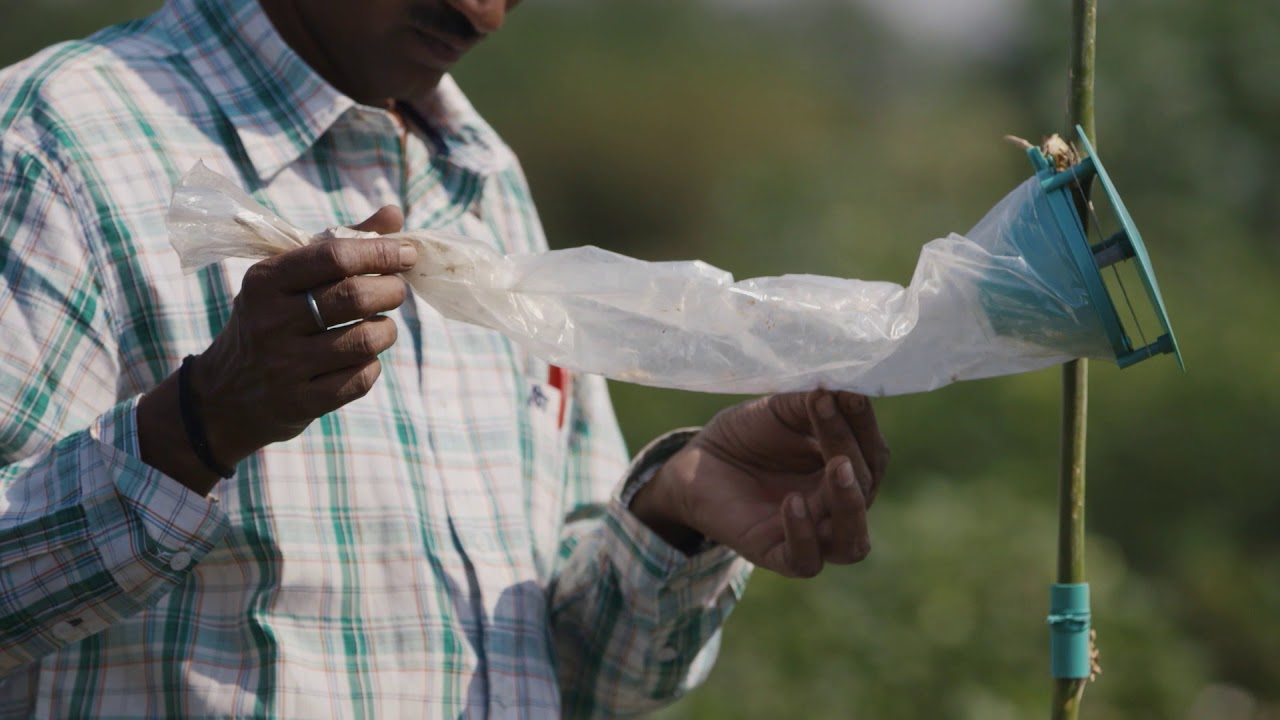 COTTON
100% committed to sustainable cotton
Cotton is one of our most important raw materials. You'll find it in many products, from sofas and cushions to bed sheets and mattresses. Although we love working with cotton, we are uncomfortable with the fact that growing cotton in the conventional way is often harmful to the environment and the people involved. We have made a commitment to only use cotton grown in a responsible way in our products, for the benefit of our customers and the planet.
Since September 1st 2015, all the cotton in our products comes from more sustainable sources. We are pleased to have reached our 100% target, but we aren't satisfied and won't stop there. We are committed to creating a positive change throughout the entire cotton industry – more sustainable cotton needs to become a mainstream material beyond our business.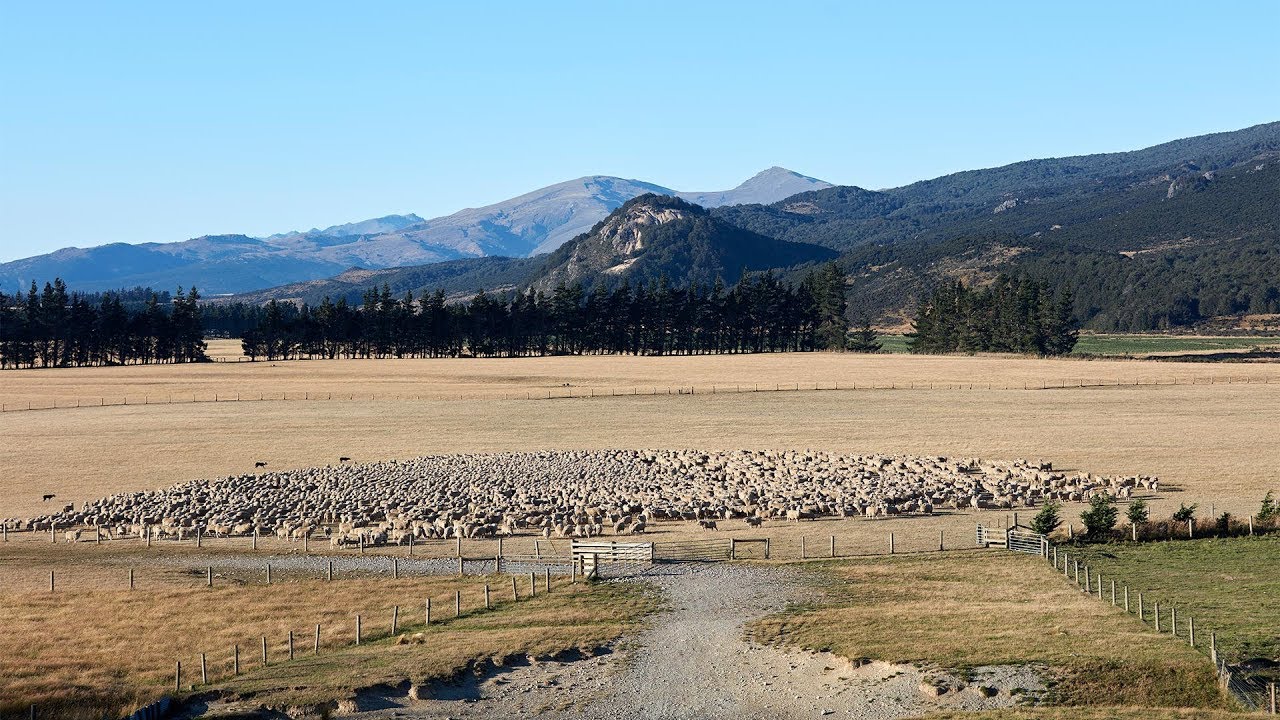 Cotton grown with care – your choice matters
When caring for your loved ones by creating a home with more sustainable cotton products, you are teaming up with us by choosing cotton grown with respect for people. This also means you are contributing to the well-being of cotton farmers and their families, and a less polluted world for your child to grow up in. Together, we can make a difference!
When making yourself comfortable with TOVSIPPA bed linen at night, don't forget to feel good about having contributed to the wellbeing of the farmers that grew the cotton it's made from. All cotton at IKEA is grown with less water, less fertilisers and less pesticides, while increasing profit margins for the farmers.
We believe that you shouldn't have to compromise on either price, quality, function, design or sustainability when decorating your home, that's why any cotton choice you make at IKEA is a better one. SKÄGGÖRT fabric, for example, is made from 100% more sustainable cotton.
The soft, pale shades of beige, pink and blue of DVALA bed linen in pure cotton, are made with a new dyeing technique that uses pigment colours. The technique saves on chemicals, energy and water – in fact, we're saving over 200 million litres of precious water per year thanks to this, enough to make a good night's sleep even better.
* Cotton from more sustainable sources includes Better Cotton, Recycled Cotton and Towards Better Cotton.
** Towards Better Cotton is a standard developed by IKEA following the same principles and criteria as Better Cotton, on its way to become Better Cotton.
Leading a constant change for cotton
Over a decade ago, IKEA, WWF and other partners, established the Better Cotton Initiative (BCI), an organisation aiming to make global cotton production better for the industry, people and our planet.
Today, as one of the largest catalysts for improving cotton farming, we continue to positively impact the business.
Currently we're the only global retailer in the world selling products made from 100% cotton from more sustainable sources.
But we are not satisfied. Our mission is to spread the word and go beyond our business. Together with our partners, we're on a journey to make cotton from more sustainable sources a mainstream practice – affordable and accessible to all.
Through hands-on training and field schools, together with our partners we have helped farmers learn more sustainable farming methods. This initiative enabled farmers to cut costs, increase their profits and improve their working conditions. As a result, they could afford a better quality of life for their families, including schooling for their children. Today, together with our partners, we are continuing to work in the field, while expanding the scope of our cotton initiatives to include, water, biodiversity and soil management, to ensure we continue to improve sustainable cotton farming practices for the longer term.
Find out more about how we work with our suppliers through our IWAY code of conduct to, for example, secure better working conditions and minimum environmental standards.
Growing cotton responsibly with a focus on water
When grown conventionally, cotton farming uses large amounts of chemicals and water. This practice often leads to significant health risks to farmers, while damaging the environment. At IKEA, we don't want to be part of the problem – we want to be part of the solution. That's why we are 100% commited to sustainable cotton. It means that our cotton is grown with less water and chemicals, helping areas that are subject to erosion and water scarcity.
Becoming water positive
Cotton is one of the most high-impact crops when it comes to water. At IKEA, we are committed to being water positive, using it as efficiently as possible, promoting water stewardship throughout and beyond our own sphere of operations and on into the wider world.
Based on WWF's water stewardship model, we are working to reduce the impact of our own operations and our suppliers' operation, supporting sustainable water management in river basins and increasing people's access to clean water. Our work to become water positive focuses on cotton, providing farmers with training on better water management practices, and establishing community-based Water User Associations. This means farmers grow with less water, so more water can be diverted to other uses.
Learn more about our partnerships and how we work with cotton
Since September 1, 2015, all the cotton we use for IKEA products comes from more sustainable sources. This means that the cotton is grown with less water, chemical fertilisers and pesticides, while increasing profit margins for farmers.
Learn more about Better Cotton Initiative
WOOL
We want all our rugs to be made from sustainable wool
IKEA wants to have a positive impact on people, animals and the planet, that's why we're on a journey to transform all the wool we use in our products to 100% Responsibly Sourced Wool. We will do this by sourcing wool which follows the 'Responsible Wool Standard' (RWS) guideline, meaning that the wool only comes from sheep that are treated with respect, and the land where they eat and rest is managed responsibly.
"
Wool is a fantastic material, it's sustainable, it's also renewable and it provides different properties to our products.
"
Rafael Elizondo, Category Manager for Textile Carpets at IKEA
How will we do this?
To ensure that the wool we use is sourced in a responsible way, we need to work to secure full traceability of the wool used in our supply chain. That means we will know where all our wool comes from, and we can support positive animal welfare conditions for the sheep.
"Wool is an awesome product because the sheep produce it naturally, and it's the ultimate sustainability because they just keep growing it." says Paul Smith, Farm Manager in New Zealand, where IKEA has begun sourcing RWS wool.
Reasons to choose wool
Wool is renewable, biodegradable and recyclable
Wool is a natural, durable and strong material
Wool ages beautifully and is more resistant to stains
Wool is highly thermal and breathable
Wool dyes easily, so we can create many beautiful and varied design styles for you to choose from
Making Responsibly Sourced Wool available for everyone
We are committed to transforming all our wool to 100% Responsibly Sourced Wool by 2025. But that's not enough. Rafael Elizondo, Category Manager for Textile Carpets at IKEA says "We want others to join us and help us transform the wool industry together. Ultimately, what we're after is to make responsibly sourced wool affordable, for as many customers as possible."
Trust for natural materials
We know that our customers prefer to have natural materials in their homes and close to their skin. Being a durable, natural and strong material, wool is perfect for rugs.
TRANGET is one of many rugs in our range that are made from 100% wool and hand-woven by skilled artisans, which means each one is unique. They are made in India in organized weaving centers with good working conditions and fair wages. Being renewable and recyclable,­ wool plays an important role on our shift towards more sustainable materials.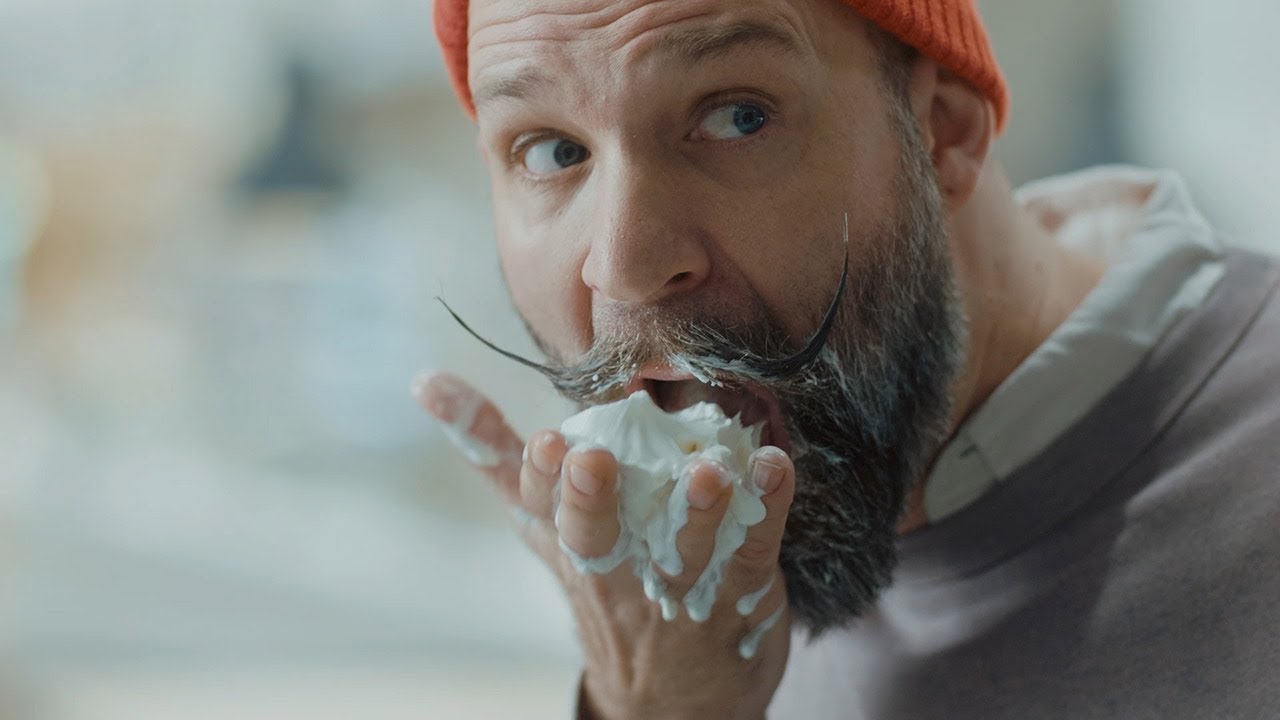 See how the wool from sheep in New Zealand travels to India to be transformed into beautiful, handwoven carpets, before ending up in your IKEA store – and maybe in your home.
"
Every time I visit our partners in India, I get very inspired. I see how much focus we put on sustainability, on the quality, and also the social aspect.
"
Rafael Elizondo, Category Manager for Textile Carpets at IKEA
PLASTIC
Only recycled or renewable based plastic in IKEA products by 2030
Plastic is everywhere for many reasons. It's a strong, durable, lightweight, and versatile – yet low cost – material. But when plastic is not disposed of responsibly, the environmental implications become concerning.
IKEA is committed to making a positive impact on people and the planet. Our ambition is that by 2030, all plastic used in our products will be based on renewable or recycled material. We've already started our journey towards this goal with a plan to replace single-use plastic in our range and by using different kinds of sustainable plastic in an increasing number of products.
Phasing out single-use plastic
We want to contribute to a world without waste and enable people to make more sustainable choices. The ambition that all plastic used in the IKEA home furnishing range will be based on renewable or recycled material by 2030 is an important part of our sustainability strategy, People and Planet Positive.
Phasing out single-use plastic from the home furnishing range and our restaurants, cafes, and bistros is one of many things we'll do to contribute towards reducing plastic pollution from single-use items. By 2020, articles like straws, cutlery, cups, and plates will be replaced by disposables made from 100% renewable sources.
"
Removing single-use plastic from our home furnishing range and from our restaurants, cafes and bistros is an important step to help our customers and our company contribute to a world without waste.
"
Brendan Seale, Head of Sustainability, IKEA Retail Canada
More sustainable food containers
Watch this film to see the new and more sustainable disposables for our restaurants, cafes and bistros. They are made from paper from sustainably managed forests and cane sugar – renewable sources that are better for both people and the planet. A more sustainable way to handle food on the go!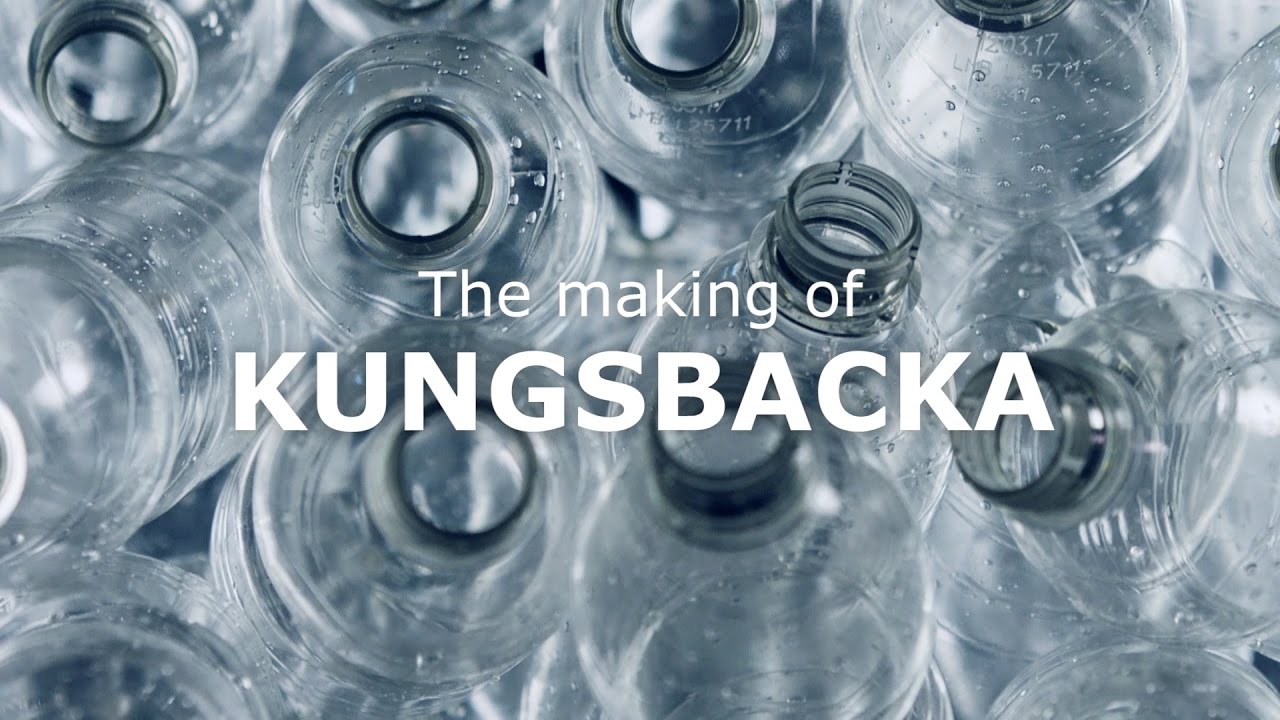 Eating ice cream on the go is messy without disposables! This film introduces our new, more sustainable food containers.
A plastic that's perfect for children's products
PLA plastic products are both durable and safe, just like all IKEA plastic products, but PLA leaves a smaller environmental footprint. PLA can be used for lots of different things, including products for children and food contact – product categories with tough safety demands. HEROISK and TALRIKA are our first product series made entirely from PLA plastic. They're both microwave and dishwasher safe and can be recycled.
Reuse our ISTAD resealable bags
ISTAD, our reusable, all-purpose resealable bag is now made mostly (85%) of a renewable material from the sugar cane industry. Being durable and resealable, ISTAD can be used over and over again, making it really simple to reduce plastic bag waste.
"
Plastic is a durable, good value material that can be used in many different applications. We need to make sure the plastic we use comes from either renewable or recycled sources.
"
Alexander Grouleff, Project Leader Recycled and Renewable Plastic Products, IKEA of Sweden
Recycled plastic can be used in different ways
We want to become circular in all aspects. Finding new ways to work with recycled materials is key, and using waste as a resource takes us one step closer to a more sustainable future. PET is the most recycled plastic in the world and can be used for many different purposes. As we add products made from recycled and renewable materials to our offer, we hope to inspire other companies to do the same – we're all in this together!
Twenty-five discarded, recycled PET-bottles are used to create the matte black surfaces on each KUNGSBACKA front. This material was invented together with a supplier.
"
Change will only be possible if we collaborate with others and nurture entrepreneurship. We are committed to taking the lead working together with everyone – from raw material suppliers all the way to our customers and partners.
"
Torbjörn Lööf, CEO, Inter IKEA Group
Together, we can do more
Our journey towards only using recycled or renewable based plastic will take some time and require new ways of doing things, but we are determined to take responsibility and find new solutions. We want to give our customers the possibility to choose products made from more sustainable materials that can be recycled again one day. Together, we can make a big difference!
Facts about plastic at IKEA
By 2030 we will only use renewable and or recycled materials in our plastic products
By 2020 we will phase out single-use plastic
85% of the plastic in ISTAD bags is made from renewable material from the sugar cane industry
PLA (polylactic acid) plastic is made from renewable sources like corn, sugar beet and sugar cane
WATER
Treating water with respect
Water is necessary for life – but clean, fresh water is something of a luxury in some parts of the world. That is why water, both when it comes to quantity and quality, is an important issue for IKEA and our suppliers. We aim to become water positive by promoting water stewardship throughout our value chain. By working with others, we will contribute to improved water management and awareness on water issues in all areas where we operate, focusing on both water use and water quality. This is just the start. Through our continued efforts and by working with WWF, we are on the way to being better water stewards.
Becoming water positive
The IKEA Group is committed to being water positive – using water as efficiently as possible in our operations, and promoting good water stewardship throughout and beyond our business. We are all responsible for making sure that freshwater is properly looked after because it is something that we all share and need. Across our operations, we are looking in to different ways of reducing, reusing and recycling water.
Our distribution centres in France invested in capturing rainwater to use in their fire sprinkler systems, saving almost 4,800m3 of water a year, equivalent to almost two Olympic sized swimming pools.
Toilets use a lot of water. In the UK we installed waterless urinals and in Northern Ireland, Spain and several other countries, we are using rainwater from the roof of our store to flush the toilets.
In the Netherlands, we reduced water consumption in IKEA restaurants by installing water meters to help us understand where our biggest impact is and target our efforts.
We need a lot of water to preserve wooden logs in the IKEA factory in Wielbark, Poland. Instead of using drinking water to keep the logs wet, we harvest rainwater. And that doesn't go to waste either – we treat and recycle it.
VALUE, NOT WASTE
Thinking in circles
At IKEA, we always look for ways to make more from less. But to help our customers create a better life at home, in a world where resources are scarce, we have to up our game. We need to rethink everything from the materials we use, to how we power our stores, and how we can make our products live longer in a cycle of repair, reuse, and recycling.
Throughout our value chain, we aim to use resources as efficiently as possible to make sure that we create value, rather than waste. And by 2030, we aim to ensure that all our products are based on renewable or recycled materials. And when you bring the products home, we want to help you make them live longer, or give them a new life when you no longer need them.
Doing things right from the start
To make the world a more sustainable place we have to begin somewhere.By planning for our products' next life at the design stage, we get a head start.To make more from less, we also use materials that are renewable and recycled and from more sustainable sources. And by 2030, we aim for all our products to be designed to be easy to care for, repair, reuse, repurpose and recycle. The better we do this, the better for people and the planet.
A second, third or even fourth life. Maybe your new PLATSA storage will start its life as a media bench in the living room, to then transform into a wardrobe under the slanting ceiling of the bedroom ─ and then a few years later become the home to all outerwear in your new hallway. With PLATSA storage system, we wanted to create a simple, yet beautiful, solution that can follow you on all the winding roads of life.
PLATSA takes flexibility to a whole new level. So, instead of letting space be a limitation, this lightweight storage system optimises the space you have. It opens up to build under, above or around - mixing functions and styles as you wish. PLATSA uses wedge dowels, a click-technique that drastically reduces time taken to assemble and disassemble. We think this prolongs the life of your PLATSA and goes hand in hand with a more sustainable lifestyle.
Old materials, new surfaces. We don't like throwing things away. We see waste for what it really is – a resource – and look for ways to use more recycled materials in our products. That's why we created the REINSVOLL wardrobe door. It's made of recycled wood covered with plastic foil made from recycled PET bottles. No new wood needed, and no new plastic made from oil. And although REINSVOLL is a sustainable choice, of course it doesn't compromise on quality, design or price.
Pioneering kitchen fronts. REINSVOLL isn't our first product made entirely from 100% recycled FSC(R) certified wood and PET-bottles. The KUNGSBACKA kitchen fronts, with their sleek design and anti-fingerprint surface, have the same origin.
Every year, about 100 billion PET water bottles are used worldwide but only 30% are recycled. By giving them a new life as foil for doors and kitchen fronts, we show that recycling is not only the right thing to do, it also results in beautiful new products.
Can 1,4 billion re-sealable plastic bags make a difference? We hope so, as we proudly present our first ever large-scale plastic product based on renewable material. It's the all-round plastic bag ISTAD that is now made mostly (85%) of a renewable material from the sugar cane industry. The shift is expected to save around 75 000 barrels of oil yearly, helping us to reduce our carbon footprint.
And, although plastic based on renewable material costs more to produce than conventional plastic, it won't show on the price tag. At IKEA we believe that everyone, not just a few, should be able to afford making sustainable choices.
Wipe your shoes on recycled PET bottles. Using waste as a resource takes us one step closer to a more sustainable future. Six PET bottles are used to make one sturdy MEJLS doormat, perfect for hallways and other hardworking areas of your home.
A brighter future. With a RORSLEV doormat mostly made from recycled PET bottles instead of new raw materials, you can feel good about having contributed to leaving a smaller footprint on the environment, as well as getting fewer footprints in your hallway.
Marrying ethics and aesthetics. Can you believe that this poetic HANNALENA curtain, was once PET bottles that would otherwise end up as waste? They're recycled into polyester fibers with a technique that uses no chemicals or extra water.
No ordinary box. One person's trash is another person's treasure. The practical storage box KUGGIS is made from 70% recycled PET plastic bottles. It is one of those gems. Flexible, good looking and recyclable, it will be your best friend for storage – over and over again.
Towards zero waste
At IKEA Group we have decided to eliminate waste from all our operations and to be energy independent by 2020. This is no small feat, but together with suppliers, partners and customers we have the goal within reach.
IKEA of Sweden is also working through the whole supply chain with suppliers and partners to produce and distribute our products in the most efficient way. This includes minimizing waste in our value chain, and turning it into a resource by using it to make new products.
Did you know?
In 2017, 83% of waste is recycled or energy recovered across our operations.
The beauty of broken glass. The glass used to produce the IKEA PS 2017 vase has a story to tell. Having been rejected in its first life due to bubbles or other defects,
the broken glass is re-melted and mouth blown by skilled craftsmen into mass-produced items. Yet the character of each piece of glass lives on, bringing
a unique mix of colours and patterns to each vase. By re-using the glass instead of discarding it as waste, we save on valuable and limited resources, while bringing
extra character to your home.
Step on it. TÅNUM is hand-made, giving each rug its own individual beauty. And even better – we use recycled cotton from our own operations to make it. More than 90% of the material used is leftover fabric from bed linen production. When you step on a TÅNUM rug you leave a smaller environmental footprint.
Give things another chance
At IKEA we want our customers to love and care for our products as long as possible – and even if they don't, we do. Across our network of stores we try smarter and more planet-friendly ways to prolong the life of our products. In Belgium for example, we offer our customers five options to give furniture a second life: selling old IKEA-furniture in the store, renewing it by repainting or reassembling, repairing by offering replacement parts, returning old furniture through our transport service and donating to social organisations.
On a global basis we offer all customers replacement parts, and most markets have mattress takeback initiatives where you can return your old mattress when buying a new one. Seize the opportunity to breathe new life into your old furniture or give it a new life in our care.
Food you can feel good about
We want to offer affordable food that's delicious, sustainable and nutritionally balanced. That's why we include a variety of more sustainable and healthier options at our IKEA Restaurants, IKEA Bistros and IKEA Swedish Food Markets. We select the ingredients we use for our food carefully – which is also why we work with certifications to ensure our products meet standards of environmental and social responsibility. And we are also working hard to minimise the amount of food waste in our stores.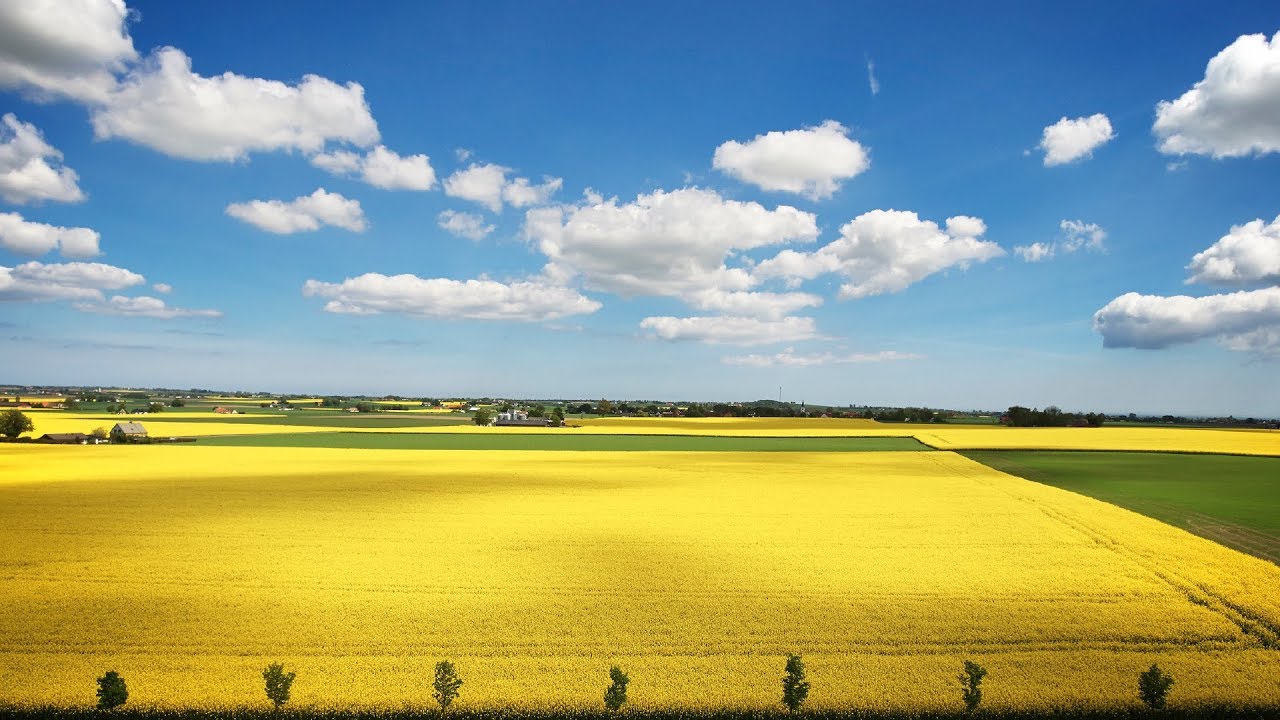 You like the coffee, so meet the growers
Help coffee growers give you better coffee
IKEA coffee beans come from family farms and small-scale cooperatives in countries like Honduras, Mexico, and Peru. The coffee is both UTZ certified and organically grown according to EU standards without the use of chemicals and pesticides. UTZ works to improve a number of areas for farmers, including growing methods. This helps to lower costs and increase crop quality and yields, which improves the livelihoods of farmers. Workers get a better income and farmers get a fairer share of the profits. It means their children can go to school and have time for play too.
You get great coffee, and the growers get a better income
Since 2008, all coffee sold and served at IKEA has been UTZ certified. The certification was a positive step towards better coffee, ensuring sustainable farming standards, better conditions and traceability back to the plantation. But it was just the beginning of the journey to create truly sustainable and delicious beans. Now, the coffee beans are organic too.
"Building on UTZ we also wanted our beans to be organically grown, meaning without the use of synthetic fertilizers and pesticides", says Jacqueline Macalister, responsible for Health and Sustainability at IKEA Food.
"This means healthier soils and less impact on the climate. Also, farmers are paid more for organic crops. That way they improve their livelihood while at the same time they're safeguarding the environment."
PÅTÅR special edition:
Coffee that is building a better future
IKEA coffee beans have so far come from family farms and small-scale cooperatives in countries like Honduras, Mexico, and Peru, but the beans of our PÅTÅR single-origin 100% Arabica coffee are hand-picked in the lush, mountainous White Nile region in Uganda. To help support economic independence of coffee farmers in Uganda, as well as more sustainable farming practices, IKEA has teamed up with a social business project that buys the beans directly from about 13,000 smallholder farmers. Through this partnership, the farmers get a more stable income and they can send their children to school, building a better future for themselves and for the whole region.
Organic and UTZ is a good combination
All the coffee that we serve and sell in the IKEA Swedish Food Market, IKEA Bistro and the IKEA Restaurant is both organic according to EU standards and UTZ certified. The tasty beans meet strict, independent requirements to ensure sustainable farming standards and better conditions for workers. You can even trace the origin of the coffee that you buy, at utz.org/IKEA
BELÖNING – chocolate that makes a difference
BELÖNING is a new series of premium quality dark chocolate and milk chocolate products, made from UTZ certified cocoa.
UTZ certified means the cocoa was responsibly grown, with sustainable farming standards, good conditions for workers and respect for the environment. The product with dark chocolate and coffee nibs is organic because we use the nibs from our own coffee production, which also is organic and UTZ. To trace the origin of the cocoa in BELÖNING, visit utz.org/IKEA.
Better farming, better future
Look out for the UTZ logo on our coffee, tea and cocoa products – UTZ certified stands for sustainable farming and better opportunities for farmers, their families and our planet. The UTZ program enables farmers to learn better farming methods, improve working conditions and take better care of their children and the environment. Through the UTZ-program farmers grow better crops, generate more income and create better opportunities while safeguarding the environment and securing the earth's natural resources. Now and in the future.
Veggie hot dog – plant-based goodness
We have challenged ourselves to develop a delicious veggie hot dog for the IKEA Bistro – a plant-based, more sustainable option to our much loved iconic hot dog. But why make a hot dog without meat? First of all, because simple mathematics tell us that plant-based foods need less resources, less water and less soil to feed just as many, while making a smaller carbon footprint. Secondly, we think healthy and sustainable food should be delicious and affordable, and we want to make it easier to make better everyday choices. So, when you think about it, a veggie hot dog makes perfect sense.
Veggie hot dog ingredients include kale, lentils, quinoa, onions and wheat protein.
"
There is no point in creating a more sustainable option for our customers if it isn't tasty. With the new veggie hot dog, we can inspire and enable customers to choose a plant-based, more sustainable option at an affordable price.
"
Michael La Cour, Managing Director at IKEA Food Services
SMAKRIK is the newest addition to our organic food range. The farmers that contribute to the rapeseed oils follow strict standards for agriculture. No synthetic pesticides or fertilisers are sprayed on the fields – much to the joy of insects that gladly help with pollination in return. Besides preserving biodiversity, organic farming helps to maintain soil health too.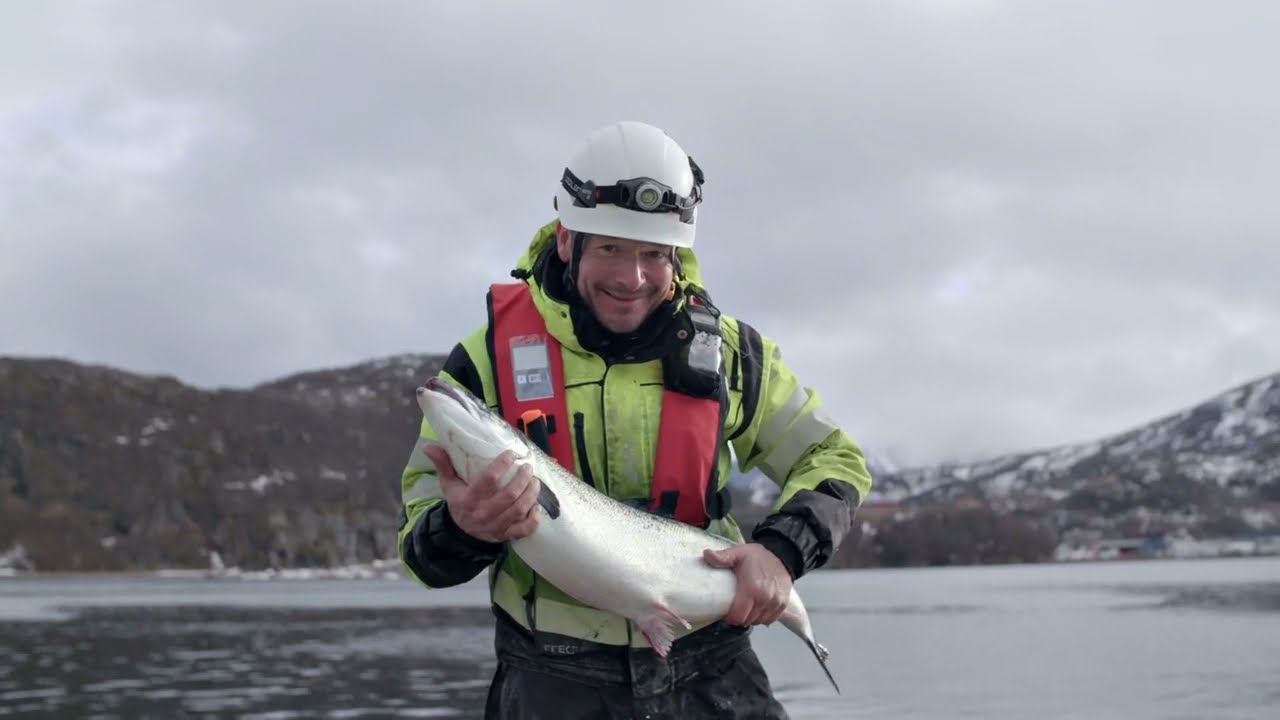 Organic farming and happy bees: see how we combine high organic standards with good taste.
Supporting a more sustainable agriculture and better animal welfare
We believe in a new vision for the food industry. One which positively impacts the lives of people, the planet and also the lives of animals. The goal is to source fewer animals and to make sure those we do source are raised responsibly. We believe that animals should live decent lives. And that's why we've been working together with experts, NGO's and our suppliers to develop the IKEA Food Better Programmes. For all animals in our supply chain around the world - pigs, salmon, beef and dairy cattle, laying hens or broiler chickens - we aim to source from more sustainable farms where animal welfare, environmental impact, and responsible antibiotics use is a priority.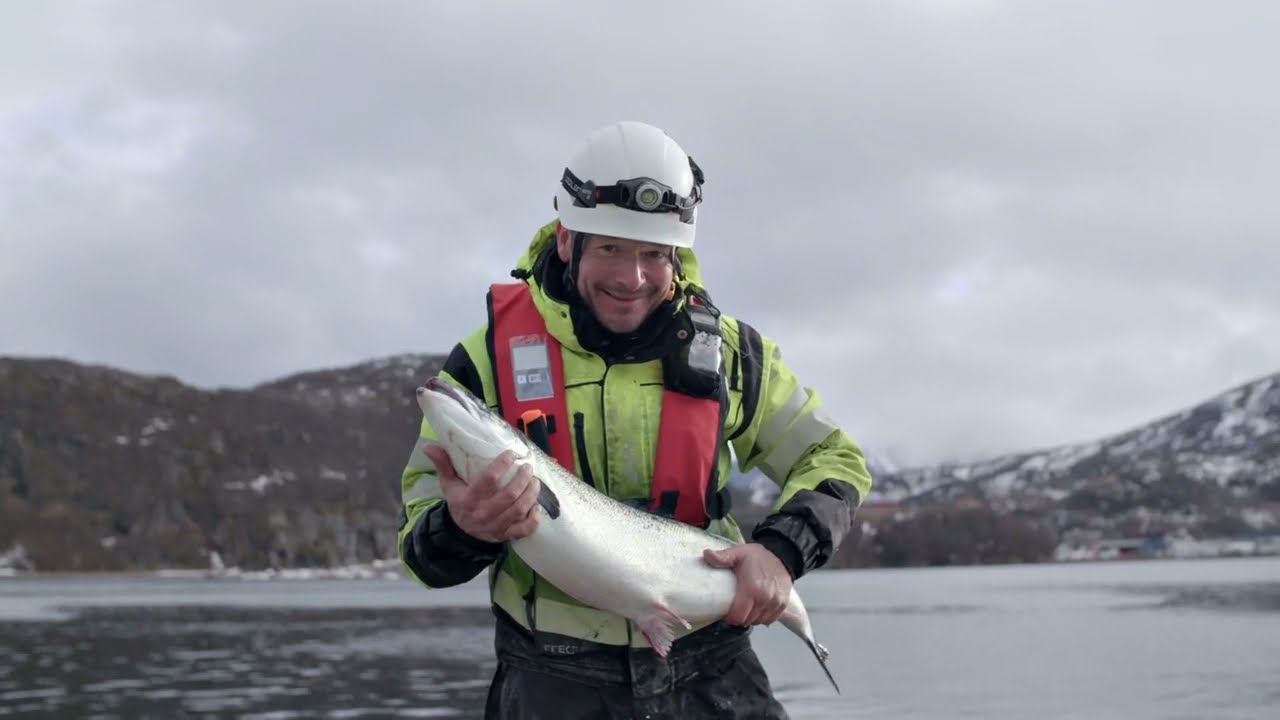 Responsible sourcing helps keep the ocean stocked
Responsibly sourced seafood
Healthy and tasty fish make for healthy and happy customers. That's why IKEA was part of a dialogue with global environmental experts to develop responsible salmon farming standards that are better for the fish and for the environment. All IKEA salmon comes from farms that are certified to the Aquaculture Stewardship Council (ASC) standards.
Today, 90% of the world's fish stocks are fully exploited or over exploited
– by sourcing responsibly we can ensure fish stocks won't decline further.
Making pearls from seaweed
Seaweed pearls are an environmentally friendly product, being made from kelp that's available in the ocean. And kelp is a sustainable plant form too, growing at a rate of up to 50 cm per day. Our seaweed pearls are a great vegan caviar substitute, and don't contribute to the depletion of fish stocks, as no fish eggs are taken as raw materials.
Seafood you and your grandchildren can enjoy
All wild-caught fish and shrimps served and sold at IKEA come from fisheries which are independently certified to Marine Stewardship Council (MSC) standards. When you enjoy MSC certified seafood you can be sure you are supporting sustainable fishing and protecting seafood supplies for generations to come.
Enjoy veggies in a tasty ball
The development of a vegetable ball was driven by the fact that IKEA, as a responsible business, wanted to develop the food range to contain more sustainable products. Our vegetable balls are packed with fresh ingredients, such as chickpeas, green peas, carrots, bell peppers, corn and kale. You'll enjoy a nutritious meal that is full of protein and nutrients. Plus, they come with a lower carbon footprint. All in all, they're a delicious alternative to our iconic meatballs.
YOU MIGHT ALSO BE INTERESTED IN:
SUSTAINABLE LIFE AT HOME
Small actions add up
Find out what makes IKEA an inspiring place to work. Hear directly from See how waste sorting can help reduce your impact on the environment.
PEOPLE & COMMUNITIES
Putting people first
We're helping to create a better everyday life for people around the world.