Better Solutions for Work at Home
Ideal desks for every workspace
Compact desks

Utilize the smallest spaces with our practical home office desks and create your own workspace at home. The clean design makes them fit easily in your home. Ideally, your desk should have a minimum width of 60 cm to accommodate you and your laptop easily. 
Working together with partner and kids
Everyone needs a space where they can focus, work, or learn. You can start using a desk together, or how about upgrading your dining table, so everyone has space to work?
Sit and stand desks

Keeping your back healthy with our range of sit and stand desk. Adjust the table to your own height to sit ergonomically. Getting up frequently during your workday is beneficial to your health. 
Desk for Children
When school starts, it's time to make space for your kids to do their homework and assingments. 
Desk for Gamers
Create the perfect space for gaming, with enough space for two ore more screens. 
Working at the dining table

You have no space for a desk, but still, need to work somewhere? Let's upgrade your chair, so you can work comfortably at you dining table. If your budget is too tight for a new office chair, how about upgrading your seating with a lumbar cushion or a footrest?
Quality and comfort at home

Lean back and relax, enjoy the comfort and support of an ergonomic office chair, that will carry you through your whole working day. You can adjust the seating height but also how much back support you'll need.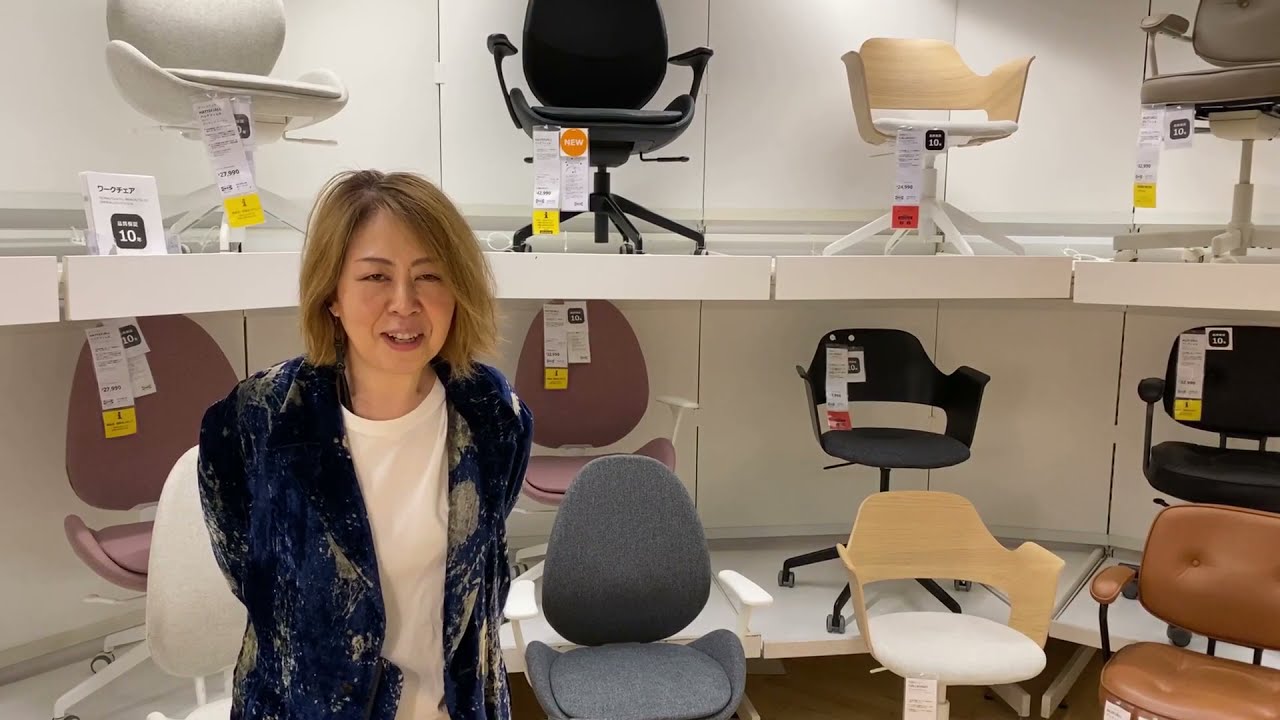 Watch some tips and ideas from our interior designer Anzy and learn how to upgrade your seating.
Find more videos in our IKEA Channel
Perfect ergonomics
Did you know that seating ergonomics are extremely important for your back's health? Adjust your chair's height, so that your arms are in a 90 degrees angle to the table. Invest in some lower back support to avoid back pain.
Speaker and lamps
Get the light and the mood just right for you, to focus or relax, just exactly how you want it.