IKEA Scan & Pay
Skip the line and save time!
How about saying goodbye to lineups at the checkout? Save time by using the IKEA app to scan items as you shop in store and pay at a dedicated IKEA app checkout.
By using the IKEA app to scan as you shop in store, you'll be in control of your shopping experience and know exactly how much you're spending. Once you reach the checkout you can go to the dedicated area to pay
IKEA Japan invites you to try a new way to shop in store.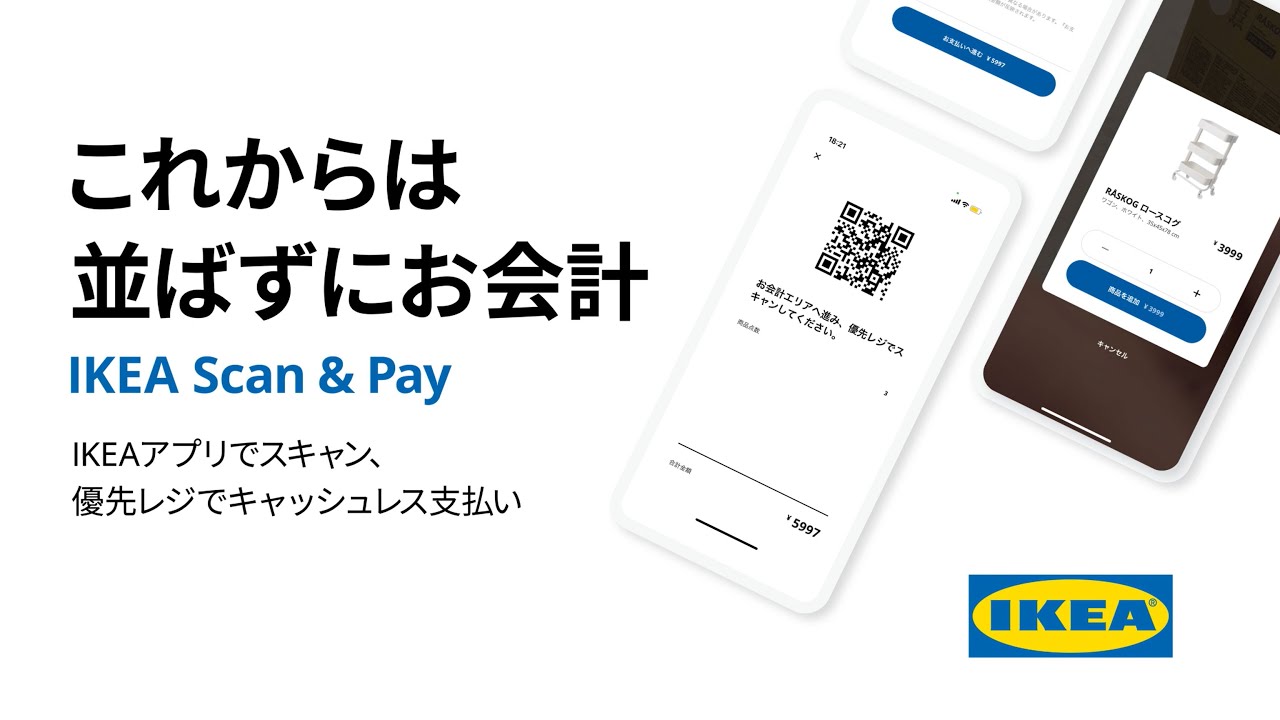 How does "IKEA Scan &Pay" work?
Frequently Asked Questions
What are the benefits of using the IKEA app to shop and scan in store?
You can scan your items as you shop and track your purchases in real-time.
During shopping you can add the products to your bag without the need to unpack when paying.
If you are using a shopping cart, there will be no need to take the products out, you can simply pay and go!
Done with shopping? Scan the unique QR code at the checkout and pay! 
How do I enable the scanning feature in the IKEA app?
The scanning feature is enabled by scanning the QR code found in a participating location or by toggling the scanner from your settings page in the IKEA app.
Where can I use the IKEA app scanner?
It is available in all stores.
What payment methods are accepted when using the IKEA app in store?
We accept cashless payment only.
What are the benefits to logging in to your profile in the IKEA app prior to scanning in store?
Access to Ikea Family discount, and to get your receipt saved in the app under your profile.