Buyback & Resell
Every year, millions of pieces of secondhand furniture go to waste. That's why we're buying back your used IKEA furniture, to give chairs, shelves or chests of drawers as many lives as possible.
With Buyback, you sell us used IKEA furniture you don't need in a safe, streamlined way year-round. You'll get IKEA in-store credit to refresh your home. Someone else buys your old stuff second hand from us and gives it a new home. It's one little action that can have a big impact on your wallet and the planet.
What your used furniture is worth will vary, but you'll get more in-store credit for pieces that are in better condition or like-new.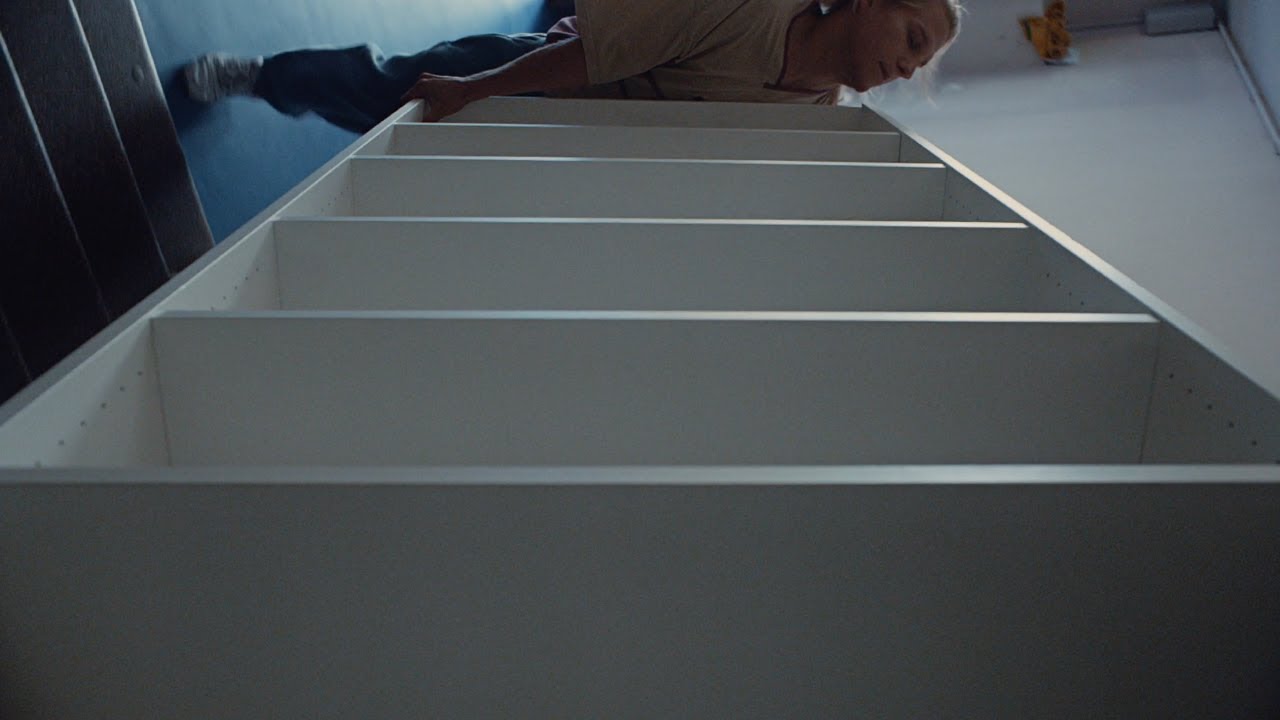 IKEA Family members get 25% extra on Buyback
From the 20th of November to the 3rd of December. Products sold through Buyback will be given a second chance in our Re-shop and Re-use shop. Let's make Black Friday a little greener. 
Read T&Cs
Determine what you want to resell. Find out what furniture you can sell back to us on our list of eligible items.
Use the Buyback estimator tool. Simply fill out the form online to get a estimate for your old IKEA furniture. You will receive your estimate via email containing your quote and estimate number.
Prep and go. Bring your furniture, fully assembled, with your estimation number, to your nearest IKEA store within 30 days. 
At the store, a co-worker will compare the furniture's condition to the estimate and set a final buy back price (that can differ from the estimate). You will receive an IKEA refund card to spend on something you need or love online or in-store and we'll resell your furniture in our Re-shop and Re-use section.
Pat yourself on the back. You've done a good deed. You're helping us prolong product life, promote second hand furniture and waste less. Thanks for contributing to making IKEA more circular and to becoming people and planet positive!
Spend your refund card online or in-store whenever you want. You can use your refund card for an unlimited period of time from the date of issue, however it can't be used in our Bistros, Restaurants or Swedish Food Markets (IKEA Food).
What second hand IKEA furniture does IKEA buy back?
IKEA products that qualify for Buyback must be:
In good, resellable condition
Listed below as eligible
Complete and fully functional
Properly assembled when returned
Clean and unmodified
Second-hand furniture IKEA buys back
The specific products that are eligible for the buyback scheme are listed here but will include the following:
All dressers, office drawer cabinets, small structures with drawers, display storage, sideboards
Bookcases and shelf units
Small tables
Multimedia furniture
Cabinets
Dining tables and desks
Chairs and stools (excl upholstered or leather chairs and stools)
Chest of drawers
Children's products (excluding mattresses and textiles)
Second-hand furniture IKEA doesn't buy back
Unfortunately, we are currently unable to accept items from the categories listed below. However, we are always looking for new opportunities to improve our services so do check back in the future.
Non-IKEA products
Component parts
Hacked or modified products
Non-assembled IKEA products
Products that have been used outside including outdoor furniture
Beds (excluding extendable children's beds)
Mattresses & Bed Textiles (such as Blankets and Mattress toppers)
Sofas/armchairs
Other soft goods (pillows, towels, curtains etc.)
Items containing glass
Kitchens including worktops, cabinets and fronts
System wardrobes (incl. PAX and interiors)
Other over-sized items
Appliances and other electrical items
Children's mattresses and textiles
Upholstered or leather products
Market hall products
Non-furniture items
 Frequently asked questions
For a complete list of products that we accept and for a complete list of products that we are not currently accepting click here.

The Buyback service is available at the following IKEA stores:

Please note that the service is for private households only. For the avoidance of doubt, there will be no limitation on the number of articles or the size of the articles you wish to return. We do not buy back large batches of commercially used furniture from companies.

You can purchase second hand IKEA furniture at the Re-shop and Re-use section in the IKEA store nearest you. For more information on Re-shop and Re-use and to reserve an item at your local IKEA from the Re-shop and Re-use click here.

If we do not accept your used IKEA product, we will offer you the option to recycle the item for you or to dispose it according to our zero waste to landfill policy.