Barnardo's Partnership
Since 2018, Barnardo's and IKEA have come together through a national partnership to help improve the lives of some of the most vulnerable children and young people in the UK. The partnership combines IKEA's expertise in life at home and Barnardo's 155 years of experience of delivering high-quality services to support young people in need. We are united by our belief that every young person deserves a place to call home and a healthy start in life.
Over 10,000 young people leave the care system every year, often with little to no family network and in unstable housing situations. Through the strategic work of this partnership, we aim to support these young care leavers to learn independent living skills and to improve their lives at home, while trying to have a long-term impact on the system.
LifeLabs: Helping young people leaving care transition into independent living
LifeLabs is a first-of-its-kind online hub, created with care experienced young people for care experienced young people. It's a place for young people to connect, share and learn together. It hosts video content created by care leavers alongside IKEA co-workers, sharing their experiences of subjects such as budgeting, mental health and cooking. The aim is to create an online community where care leavers (or any young people!) can get practical advice as well as connect with others in similar situations.
LifeLabs is a joint project between Barnardo's and IKEA. Click here to check out LifeLabs
Here's a sneak peek of the content featured:
Barnardo's | LifeLabs - Cooking
LifeLabs exhibition at IKEA Exeter: 
As part of LifeLabs, we wanted to give a group of care experienced young people some first-hand experience of building and customising their own piece of furniture to express themselves. We worked with Barnardo's Plymouth Care Journeys service to organise a series of workshops, which allowed young people to build confidence doing something new, get to know new people and share their experience with others.
Their journey has come to life in an exhibition hosted in our IKEA Exeter store throughout June and July. It will shine a light on this group of young people's experiences of leaving care, a process that is often unseen. Through this exhibition we want to make sure these young people are seen and heard as well as celebrate the skills they've learnt and the friends they've made through the LifeLabs project.
No place like home: Improving outcomes for young people leaving care.
Through our partnership with Barnardo's we want to have a long term impact on young people leaving the care system and moving into independent living. We know that the best way to do this is to listen to care experienced young people themselves and learn from them. In a research project delivered jointly with Barnardos', we've produced the 'No Place Like Home' report which outlines how the system can be improved to support care leavers, drawing on their direct experiences. The report and its findings will influence England's Care Review and we hope it will create a positive dialogue and outcome for future generations.

Read the report
Barnardo's | No Place Like Home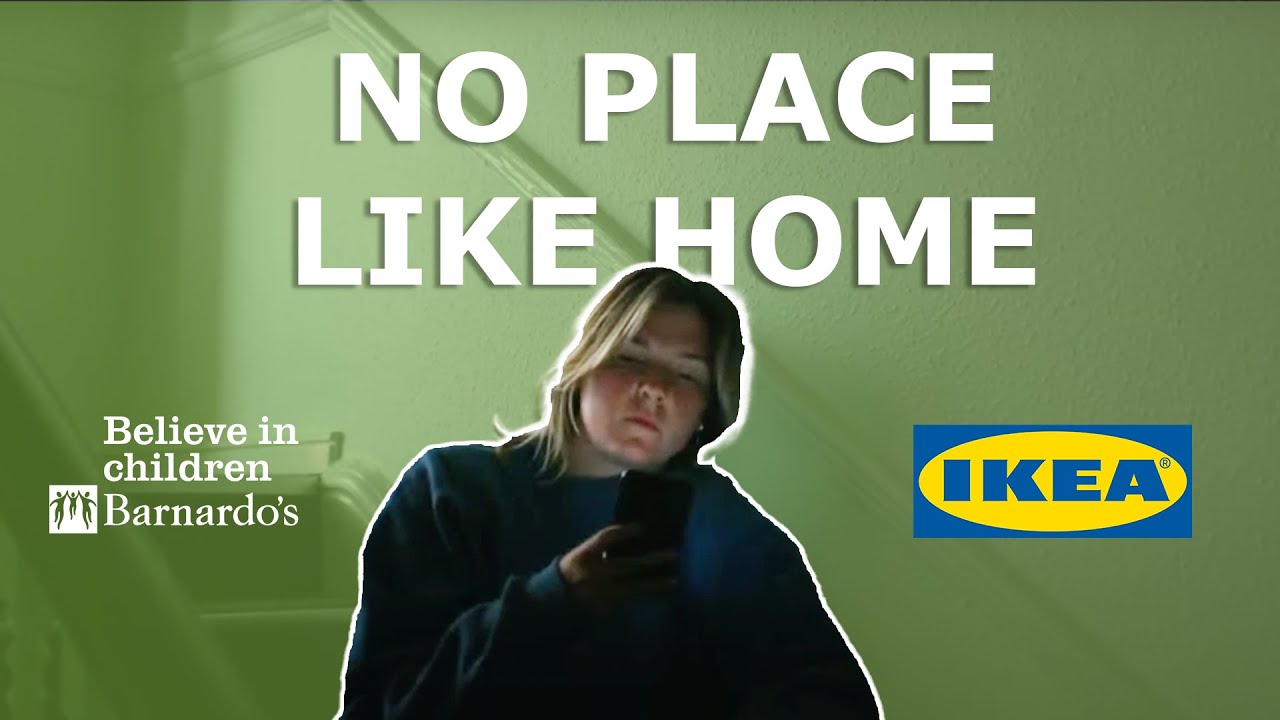 Discover Digital: Closing the Digital gap
IKEA have funded Barnardo's Discover Digital programme, which equips young people with the skills they need to engage safely with the digital world. E-learning modules have been created that cover topics like using social media safely or paying online securely and we expect them to reach around 900 young people across 15 regions. One-to-one support is also available for 250 of the most vulnerable young people accessing the programme, to help them close the digital divide.
Volunteering and fundraising: How IKEA co-workers make a difference
IKEA co-workers are vital within our partnership with Barnardo's. They engage directly with local Barnardo's services in their communities and regularly volunteer their skills to revamp the interiors of Barnardo's service centres around the country, making the spaces more welcoming, comfortable and homely for children and young people.
Co-workers also drive local fundraising initiatives. Each IKEA unit has set up a fundraising page and every month IKEA co-workers come up with creative ideas to raise money for Barnardo's - from bake sales to dress-up days and fitness competitions. You can donate to Barnardo's through your local IKEA store using our JustGiving page.
Covid-19: Supporting Barnardo's emergency response
As the pandemic struck, IKEA supported Barnardo's Covid-19 emergency response, providing financial support to ensure Barnardo's services could continue to provide essential help. We also donated thousands of products that reached over 8,500 vulnerable children, young people and families. 500 Life at Home packs were delivered to young care leavers across the country, including items such as kitchen utensils, crockery and towels. These packs were a lifeline for the them as they made life a little bit more comfortable.