Assembly and at-home services
With IKEA assembly service, you decide how to spend your time. Because some days, assembling furniture is fun and fulfilling. Other days, not so much. Our skilled, convenient service lets you get life sorted instead of sorting screws.
Assembly service starts at £31. You can book while you're shopping – online or in-store – or when you're at home with your purchases. A skilled, reliable Tasker will do the assembling so that you can focus on your to-do list. Of course, you can always decide to do it yourself since all IKEA products are designed for easy assembly, which saves money, too. 
What's more, with TaskRabbit's at-home services, you can tackle your other home improvement plans, with services from wall mounting, painting and decorating to gardening.
TaskRabbit Assembly | At-home services |  How it works  |   Good to know  |  FAQ
Furniture assembly
TaskRabbit has created assembly pricing just for IKEA products starting at £31*. You will be charged a flat rate based on the products you want assembled, and will only pay once your assembly has been completed. Taskers will secure items to the wall according to the product's assembly instructions at no additional cost. 
*Visit TaskRabbit.co.uk/IKEA to see additional pricing and find out if TaskRabbit is available in your area to book your assembly.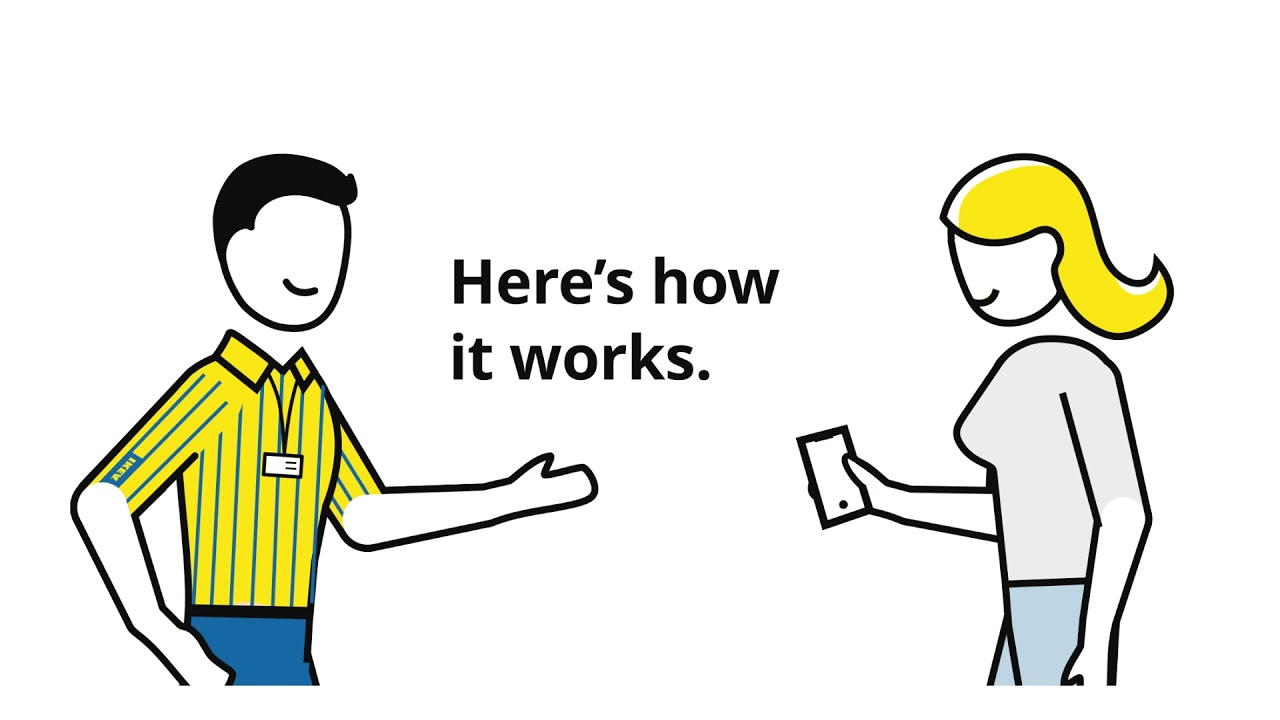 Purchase your desired IKEA items online or in-store. Get your items home yourself or via delivery.
Select the items you would like assembled in your Shopping bag or visit TaskRabbit.co.uk/IKEA and select the items, date and time that works for you. Taskers are available as early as tomorrow.
You'll be matched with a qualified and fully vetted Tasker. Chat and confirm the details of your task directly on the web.
A Tasker will come to your home or office to finish the job at the time you selected. You will only be charged once the task is complete.
Save documents and spare parts (just in case). 
 Good-to-know basics
We can put together any IKEA furniture and accessories that require assembly or fixing to become functional. A sit/stand desk? Yes. A small desk organiser? No.
The service includes professional assembly according to instructions and installation of any tip-over restraints for safety purposes. As far as technically possible, wall and ceiling installations are carried out at the customer's request and risk.
Assembly service excludes electrical and plumbing. IKEA can still help with kitchen installation, scroll down to learn more.
Leave your to-be-assembled products in the original packaging. Place the packages where you want each finished item to be.
When requested, our certified service providers will remove packaging waste and dispose of it in an environmentally friendly way for a fee.
Pair assembly service with IKEA delivery service for even more convenience. 
If you're bringing your products home yourself, the assembly service price does not include travel costs for the service providers.
Want or need instructions? Find the product on IKEA.com. On the product's individual page, look under "Assembly & Documents."
Frequently asked questions
TaskRabbit's network of assemblers are called "Taskers". Taskers are independent contractors who undergo background checks and are backed by TaskRabbit's workmanship guarantee.

To view IKEA rates and get your furniture assembled by TaskRabbit Taskers please visit our partnership site.

Choose from a variety of home services and select the day and time you'd like a Tasker to show up. Give us the details and we'll find you the help.
Select from a list of trusted and reliable Taskers for the job. Choose Taskers by their hourly rate and start chatting with them right away.
Your Tasker arrives and gets the job done. When your task is complete, payment will be collected seamlessly from the payment account provided.

You can book online using TaskRabbit within the following areas: Bristol, Birmingham, Cardiff, Exeter, Edinburgh, Gateshead, Glasgow, Greater London, Leeds, Liverpool, Manchester, Milton Keynes, Nottingham, Reading, Sheffield, Southampton and Warrington.

You will only be charged once the task is complete.

Flat-pack assembly and mounting for most IKEA items (does not include kitchen or bathroom installation). Taskers will follow IKEA's assembly instructions and will secure items to the wall when specified in the instructions. Taskers will come prepared with the tools needed to get the job done.

You can select the items you would like assembled in your Shopping bag or visit TaskRabbit.co.uk/IKEA once you have your items and select the items to be assembled at a date and time that works for you. Taskers are available as early as tomorrow.

Unfortunately, kitchen and bathroom installation are not available via TaskRabbit services.

We're really sorry to hear about this. The quickest and easiest way to sort out issues with your assembly is by contacting TaskRabbit directly.