Savvy ways to save space
Wouldn't it be great if life at home could always feel tidy, organised, and totally relaxing? In a word, it can. And that word is: storage. Because having the right idea in the right place means you can make the most of whatever space you've actually got. Flexible designs for flexi-time home working, toy storage that take the tantrums out of tidy-up time. A home for your hobbies, books, media and music, and smart ways to live well for less, with food and energy saving ideas. With storage to meet every challenge, you'll have more home to enjoy. And that's what we call showing a bit of savvy.
Savvy space saving solutions
Need ideas on how to take advantage of small spaces? Congratulations, you're in the right place. Below we have listed several ideas and multifunctional solutions that will help you to deal with clutter and a lack of space.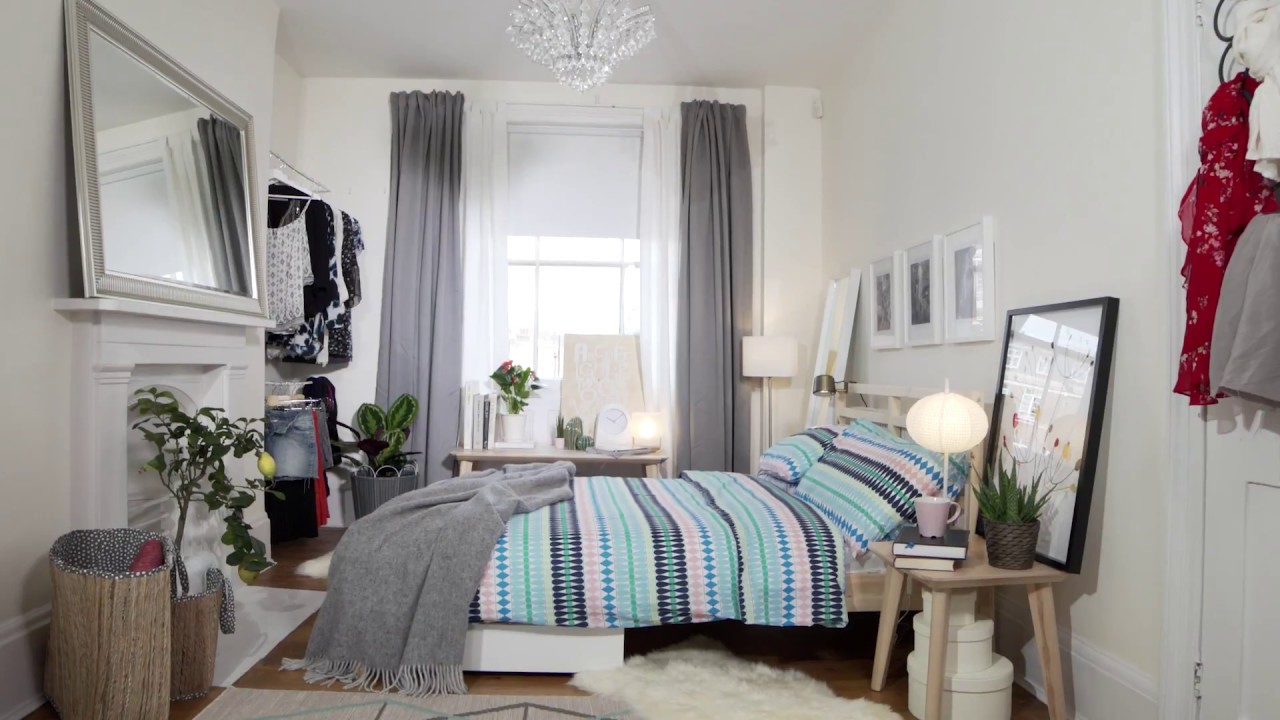 Living in a space with not enough room for all your clothes, trinkets and other bits & pieces? We've got a solution for you! Hangers, boxes and other small but efficient storage solutions will help you to make use of even the most awkward spaces.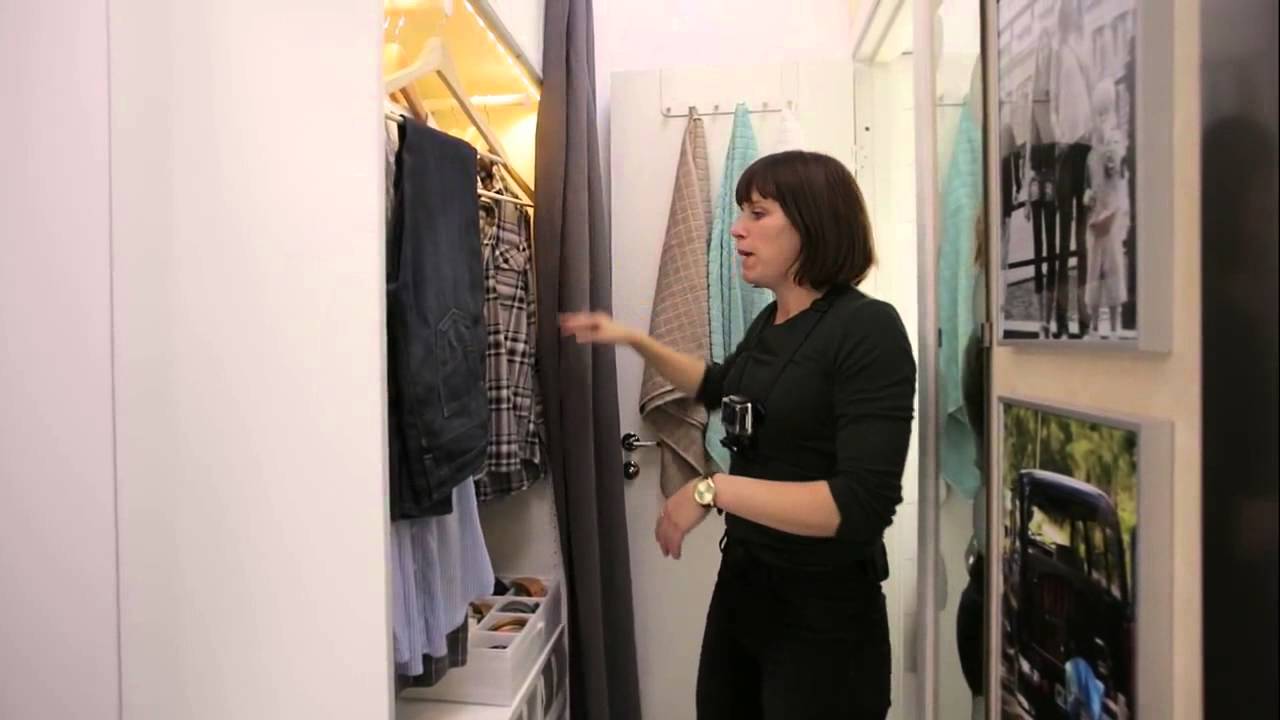 We built a complete 30 square metre home for a family of four and one thing we discovered was that living that small makes privacy even more important. In this video we'll show you how to prioritize space for privacy.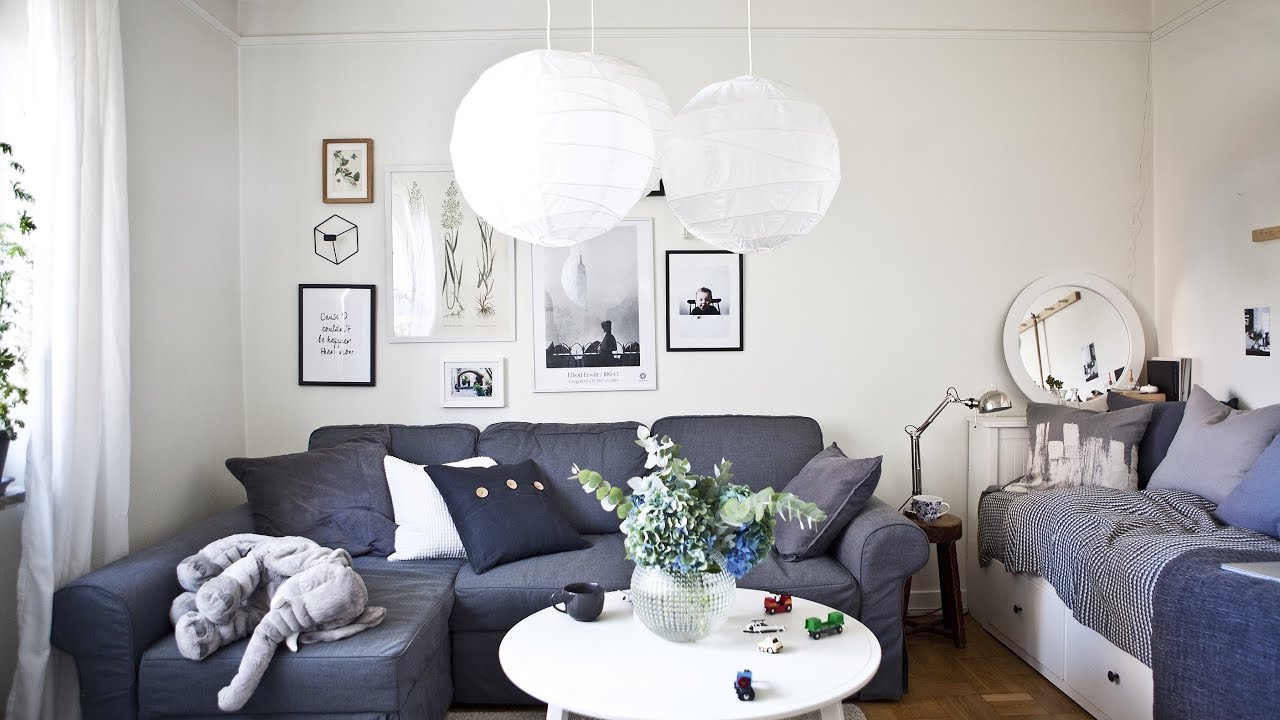 Sebastian lives with his sister Sanna and her son Reidar in a compact apartment in Stockholm. "There's only one bedroom but the living room doubles as my room so we make it work," says Sebastian. They share their smart, small-space home.
Add a mezzanine and make this awkward space below the stairs work
Rather than being limited by an unusual space, put its quirks to good use. This self-built mezzanine platform measures around seven square metres, and extends above half of the overall room. On the back wall, and under the staircase leading down from the mezzanine level, is clothes storage. At the foot of the stairs, in the far corner, are clothes rails. A workspace sits on the opposite side of the room.
So even though this room has limited floorspace, the structure below was turned into a functional storage area, and the rest of it was used to create a home office.
Show or hide wardrobe
Consider the impact one part of the room has on another. Open wardrobes suit some spaces, but there are some areas of the home that shouldn't look like a dressing room.
Finding doors to fit the custom structure can be difficult, so it seemed easier to add a curtain to cover the hanging rail, along with slim storage boxes for the shelves built into each stair riser.
Storage solutions for any budget
Even if your space and budget are limited, there are plenty of ways to create personalised storage solutions for your home. Find here an ideal wall storage for books, gadgets or even plants. With our cabinets and wardrobes, you can organize your home to create order and peace. And enjoy your stylish and tidy home, as a tidy home is not about how clean your house is, but about creating a place where you feel happy.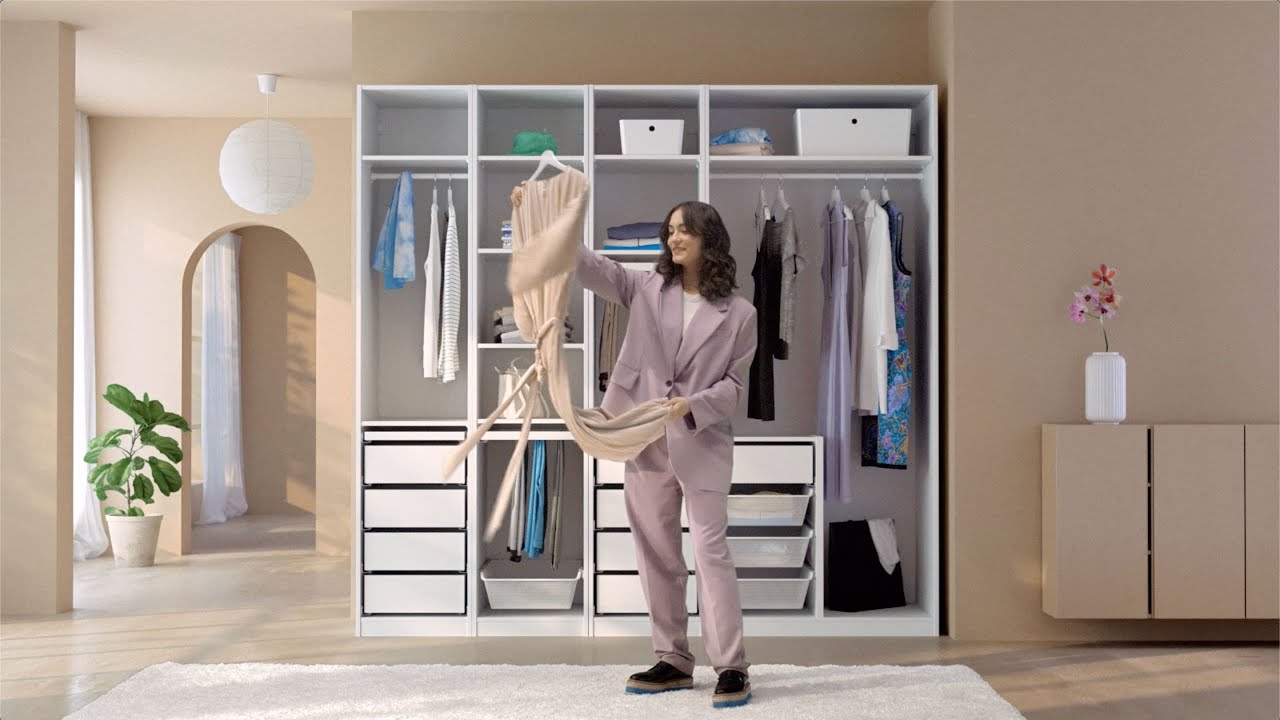 You can choose from many ready-made PAX combinations – or create your ideal setup from a wide range of frames, doors and interior options. In your bedroom or hallway, a PAX wardrobe may be the perfect fit.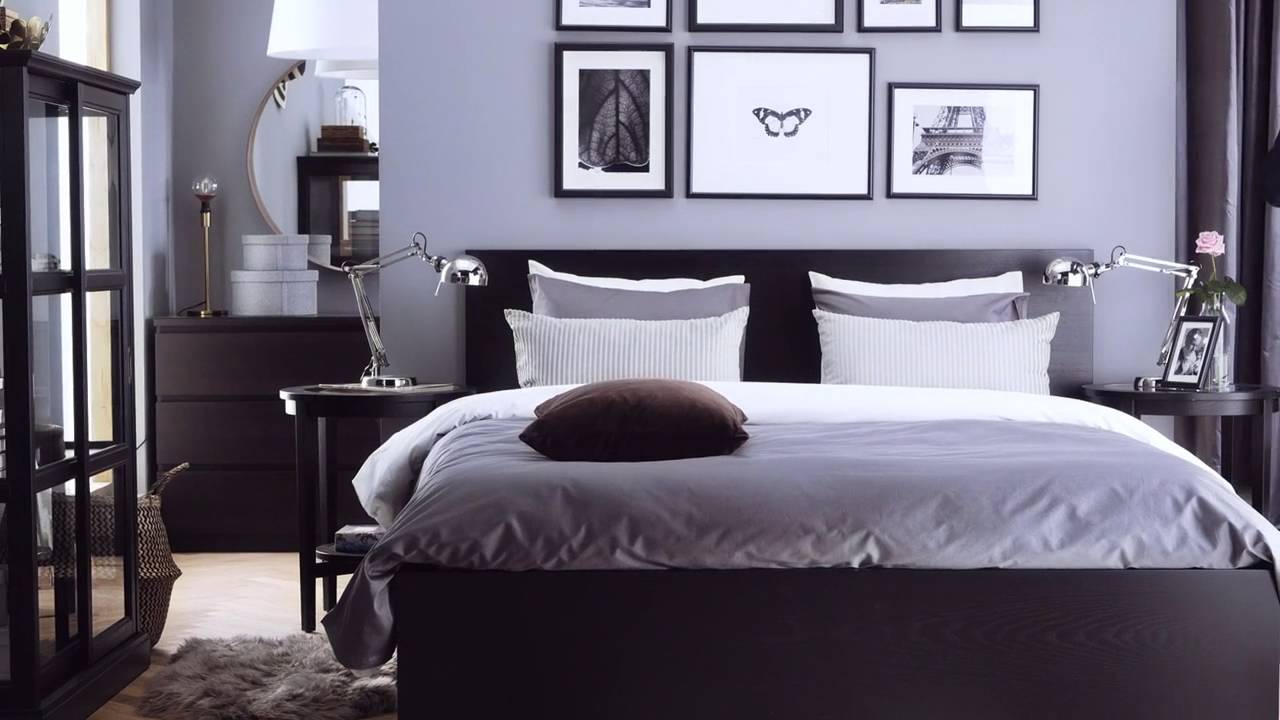 Welcome to our MALM bedroom series. It's full of smart ideas, like under the bed storage and a chest of drawers with a pop-up mirror. It comes in a variety of wood veneer finishes, so you can choose your favourite to enjoy.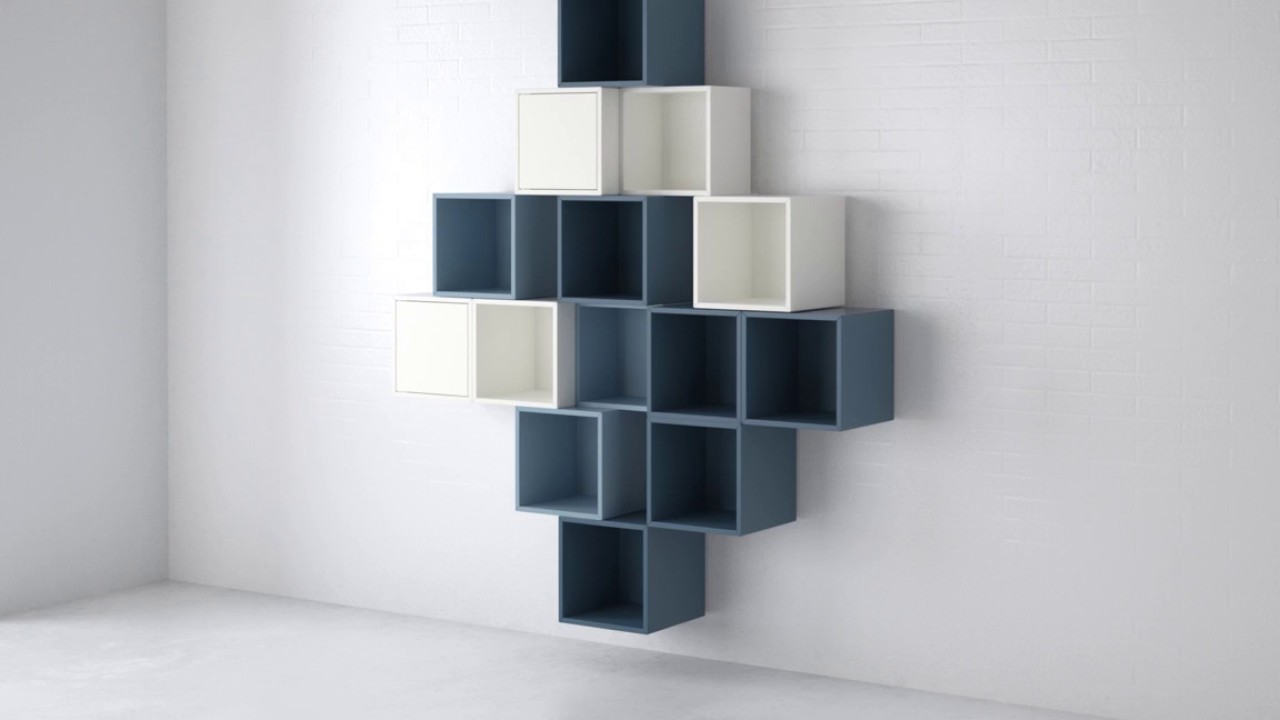 EKET is a series of affordable modular storage containers in different colours that can be stacked, hung and combined endlessly. Go small, go big, high, low or crazy – EKET adapts to your style and needs.
Growing family, shrinking home?
A compact space designed with a child's needs in mind, means kids quickly find independence in important ways. Small advice: wherever possible, keep things kept within reach so that it's easy to play, create, or help with chores when the mood strikes – solo or together. With multifunctionality, smart storage and a focus on private and social spaces, your home will allow you and your children to enjoy your time together and to thrive.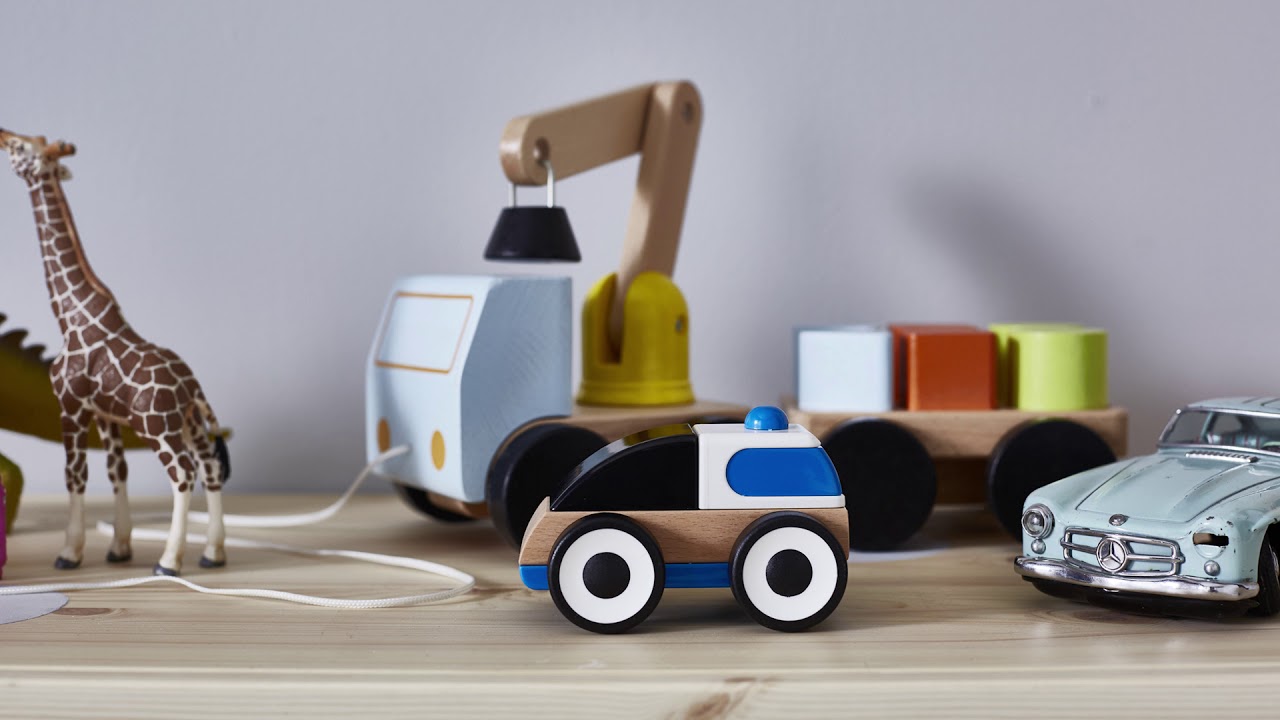 It may not feel like it, but toys can be tamed. We asked our pro interior designer (and mom/toy-picker-upper), Emma, to come up with an easier way to keep things tidy. Here's the awesome end result.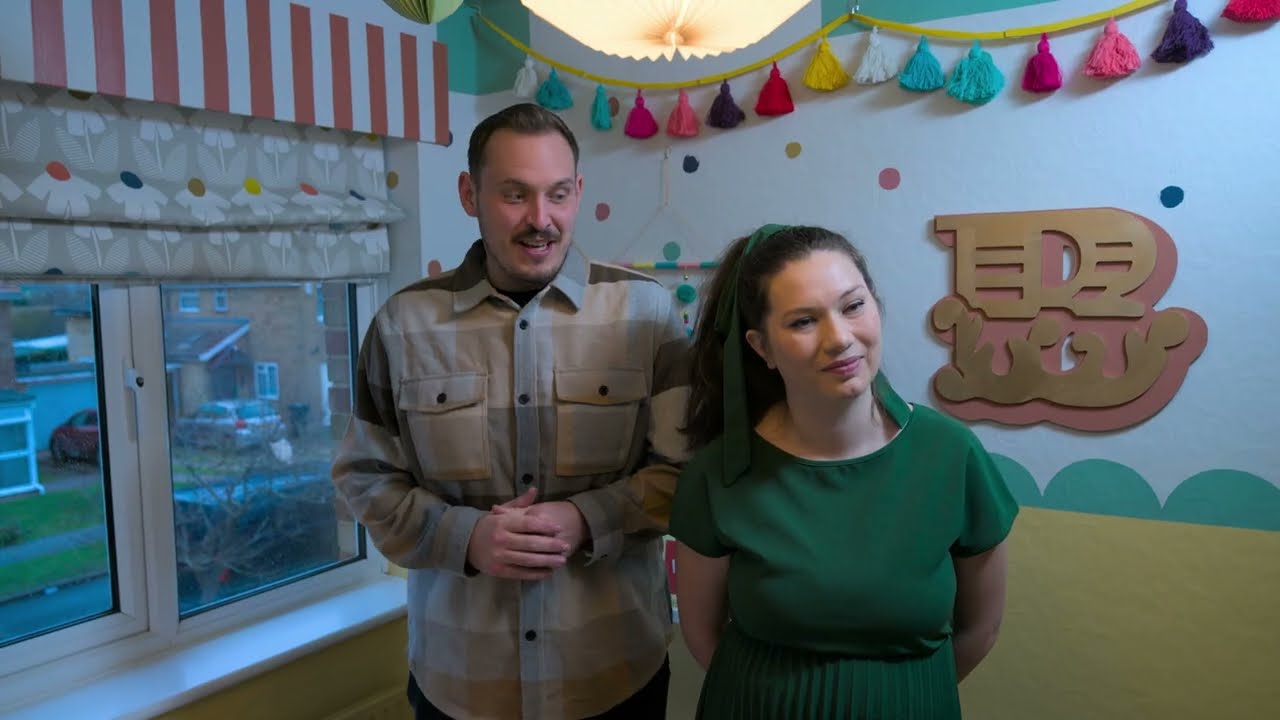 A family of six face the challenge of space whilst living under one roof. Watch how we transform a bedroom, living room and conservatory for the children and parents to enjoy their household separately and together. Learn more here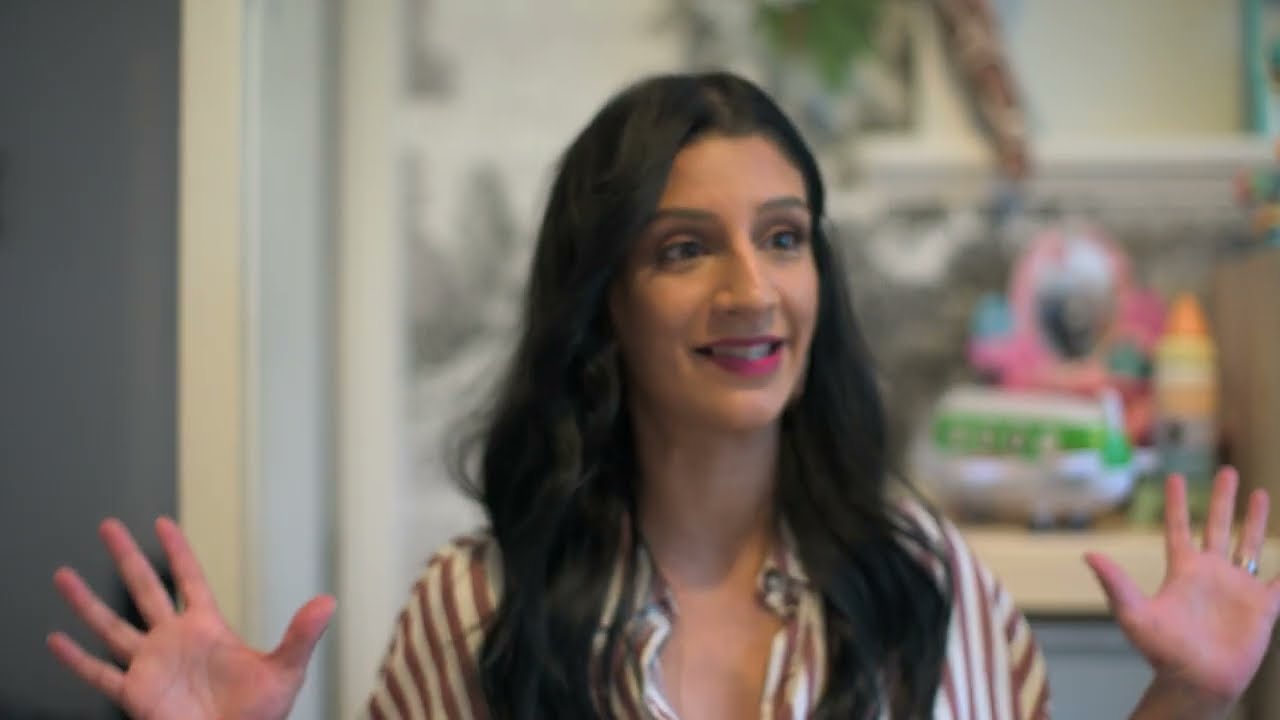 Reclaim adult space from a toy takeover. A family with young children lack defined rooms within their household. Watch to see how we gave Shaz and Zarqa back their grown-up space.
Small home, big family
In creating this seven-person family apartment, we were inspired by the trend of increasing urbanisation. Today, a lot of people choose or have to remain in the same home as their family grows. In terms of privacy, this presents two challenges – how to maximise quality time together at home and how each person can control where and how they disconnect and reflect.
A layout planned for family
This home puts family time first, in all the different ways that can happen. For example, a double sofabed in the living room creates a space for family lie-ins together.
And in the younger children's bedroom, the beds have been placed back-to-back, freeing up the central space in the room for play. 
Bunk buddies
One of the bedrooms is shared between the three oldest children, with two of them sharing a bunk bed to make the most of the available space. Individual details like having different coloured zones and their own book storage and lights mean that each of them still has their own space to read, rest and dream.
Storage and healthy living
The kitchen might be the busiest room in your house, but it needn't be the most chaotic. We've chosen some of our favourite organisation and storage ideas from kitchens around the world to help make your mealtimes easier and more enjoyable. And these solutions will also help you to save your money - as well as sealing in the taste, our food containers and lunch boxes keep everything tidy and easy to find. So save food and money when you turn yesterday's leftovers into today's lunchtime treat.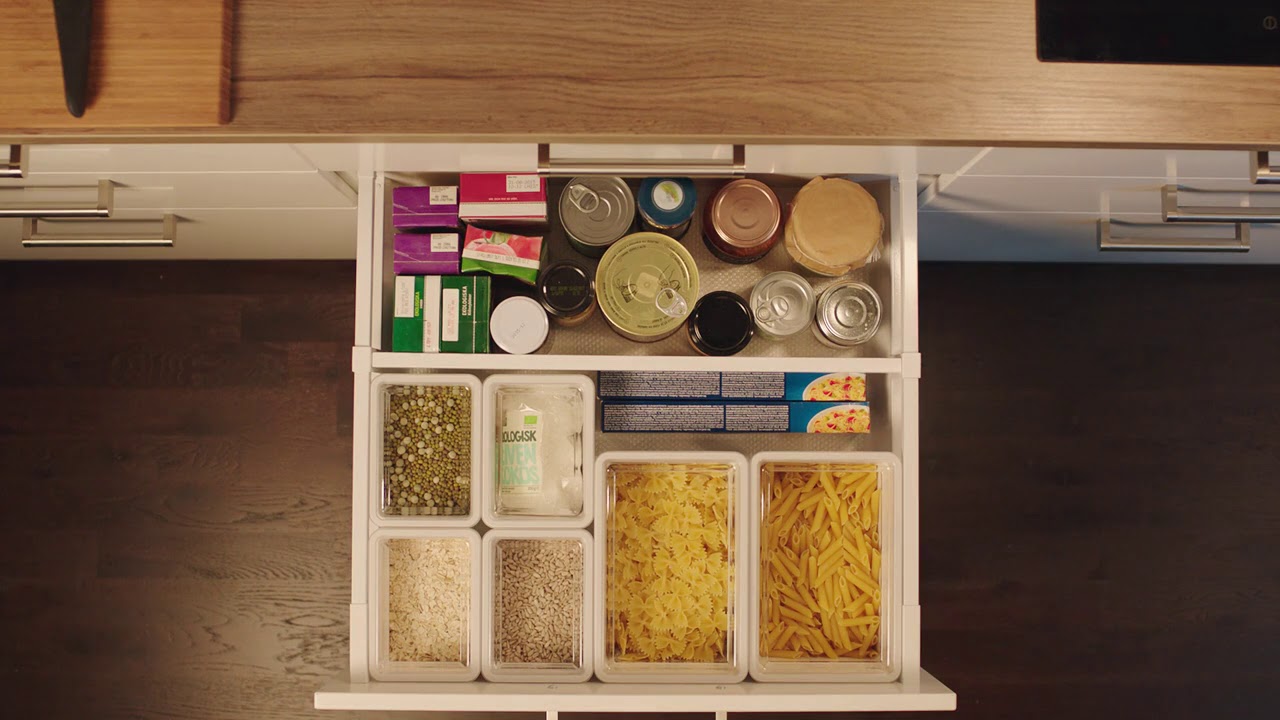 No more running around in the kitchen! We show where to place everything in the kitchen – utensils under the hob, spices in the top drawer next to the hob, the frying pan standing up in the big bottom drawer under the hob... for efficient workflow. Everything you need for each task in the kitchen – washing up, preparing and cooking – is placed just an arm's length away!
Make meal prep easy. The new IKEA 365+ food storage containers now come with bamboo, silicone and plastic covers to fit all shapes, sizes, and all types of food. "Lunch Boxes On-the-Go" shows the convenience of making big batches of food and storing them in your fridge – or in your bag.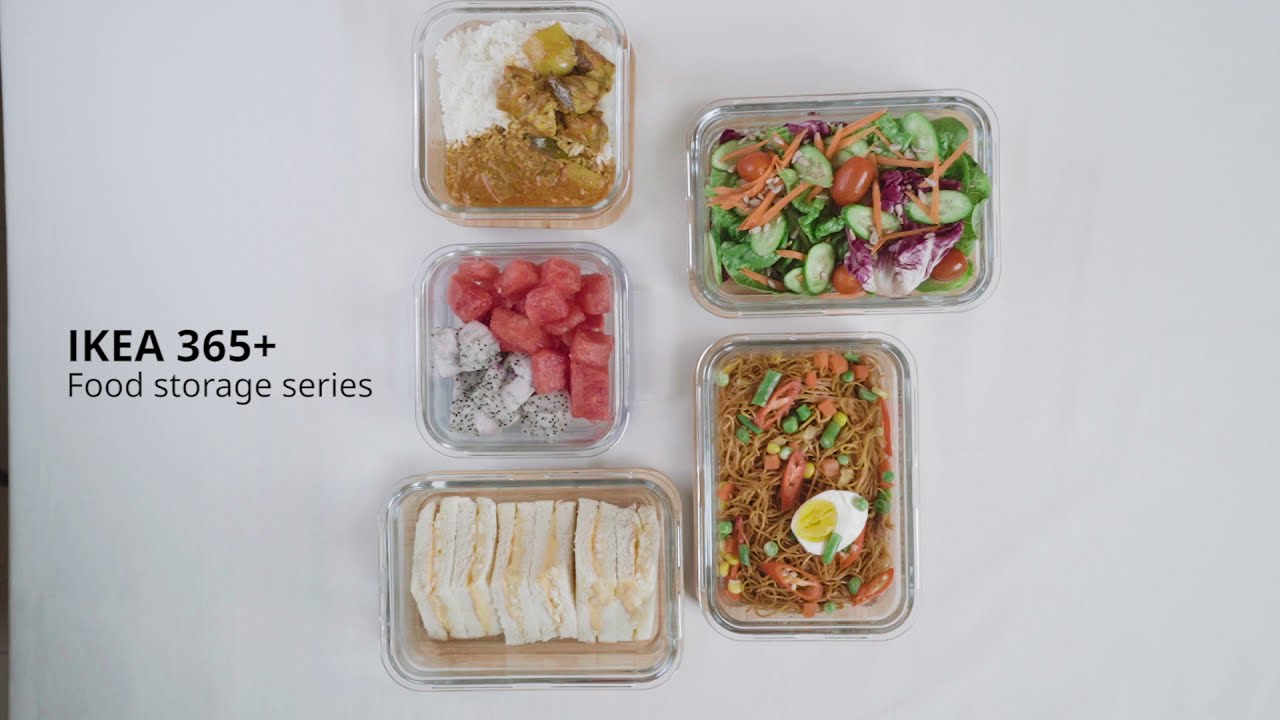 IKEA 365+ food storage system makes it easy to store, save and bring food with you on the go. The food containers, jars and lids can be combined and also come in different materials and sizes. Plus, they are safe to use in dishwashers, microwaves and freezers.