Home visit: make room for a creative hobby
Draw on your passions to design a creative space that will inspire you. Take a look at how Aysu did it – then get to work on yours!
1. Beautifully organised Order can make work flow better, so look at the tools you need to do your work then mix and match your storage to them. Think visually – perfect, sterile environments might not be the best for creative pursuits!
2. Show off your work Seeing the fruits of your labour not only makes it easy to keep track of what you've done – and what remains to be done – it is a motivating boost. Find ways to celebrate your work in the space where you create it!
3. Be comfortable Take advantage of having a creative space where you live – as well the essentials, like good lighting and an ergonomic work area, add some home comforts.
4. Do what works for you 'The attic room used to be my bedroom. It gets lots of natural light, which is great for working but not for falling asleep, so I changed things. Now, I can happily spend hours up here doing macramé,' says Aysu. 'It's so calm, with a place for my tools, and plants for a relaxed energy.'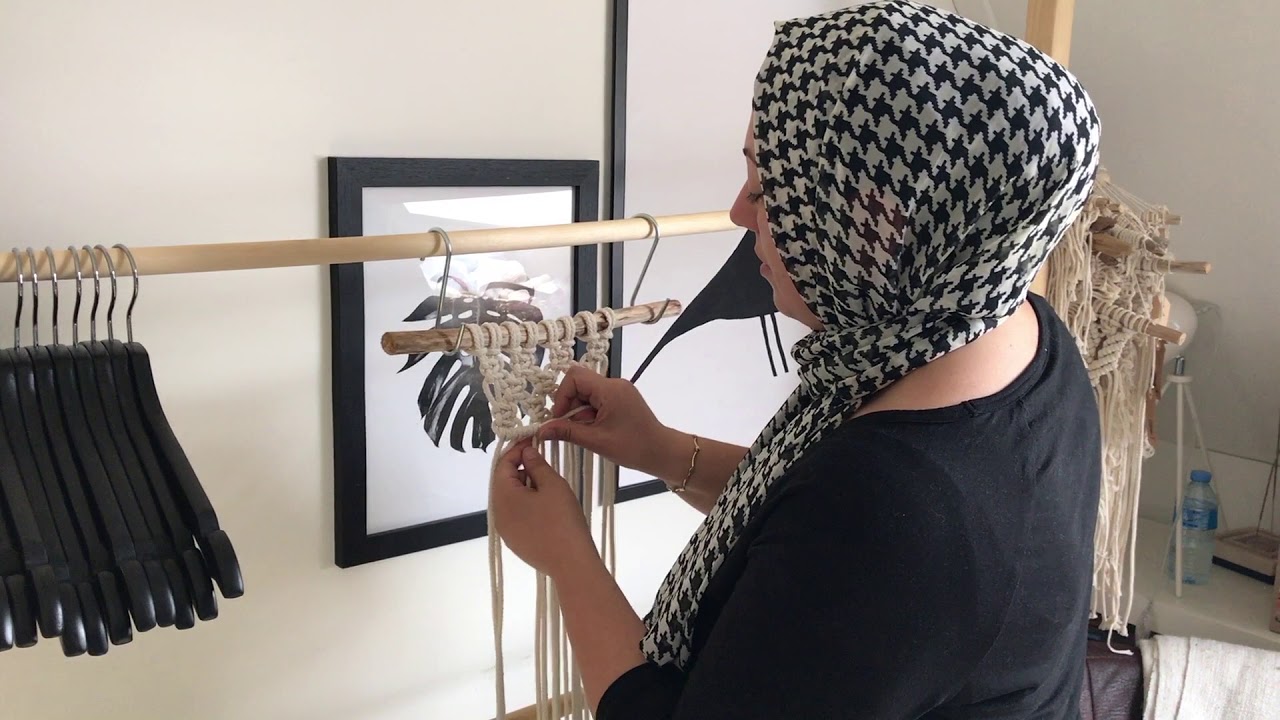 Watch Aysu work in her space 'I learned to macramé in my teens. It isn't like work to me, it's love. Sometimes it feels as if I've left a part of me in the pieces I make! Small pieces take me 50 minutes, big ones can take two days. But it's so meditative, I've worked through the night on a piece before.'
We love to see our customers get creative with our products. Go for it! But please note that altering or modifying IKEA products so they can no longer be re-sold or used for their original purpose, means the IKEA commercial guarantees and your right to return the products will be lost.
Made by
Interior stylist: Carl Braganza
Photographer: Debi Treloar