Exclusively made for you: a very special lullaby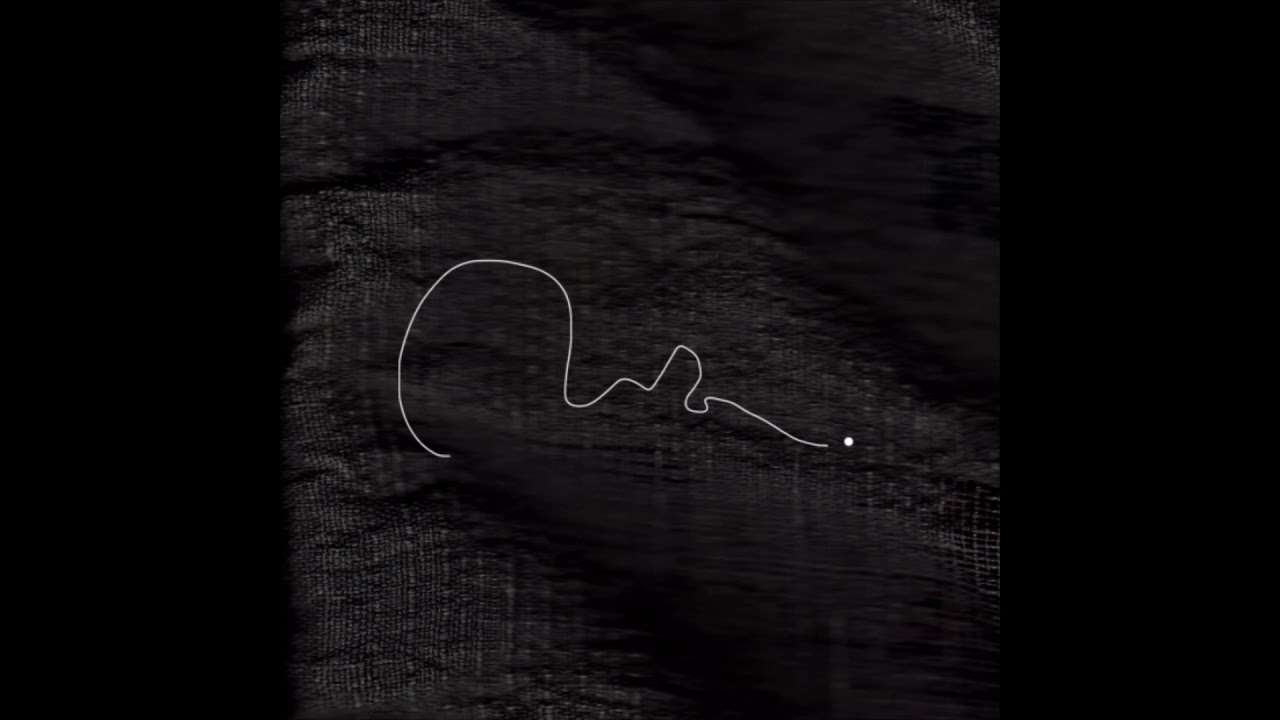 Music by Legion Seven
Mastered by Issa (Aly) Gouchene
Artwork by Legion Seven
No one is too big for bedtime stories and everyone deserves great sleep. Legion Seven, or Seven for short, is a Canadian singer, artist and writer based in Basel who went on a mission to create the perfect lullaby. The ingredients? A big serving of soothing melodies, a bedtime story, a sprinkle of research and lastly: a very special something that Seven talks more about here.
Hi Seven, are you sleeping well these days?
Well I've had a lot of late nights and early mornings working on this song, but for some reason I've been dreaming more and more clearly throughout the process. All of my dreams for the last week have involved daylight and sunset. That is pretty rare for me, and a very welcome change of pace!
Are dreams a big influence or inspiration to you and the art you create?
Absolutely, dreaming is a big thing for me. I dream a lot and often in multiple story arches that stretch over years and years. I can sometimes pick up right where I left off the night before, or I may drop into an arch that I haven't been in for months or years and find that time has passed. It's very interesting. As a kid I looked forward to sleep so that I could get back to "deciding" what to dream – I wish I still had that grip on lucidity now!  There is another world that opens up to you when you dream, I feel very lucky to be able to access it with such intensity.
 
Do you personally listen to lullabies or read bedtime stories before you go to sleep?
I like to read before bed, usually fantasy or science fiction. I recently finished "The Dreamblood Duology" by N.K. Jemisin. It has dream-priest assassins in it, so it's right up my (perhaps literal) alley. In regards to lullabies, I have always been interested in the whole concept of putting someone to sleep, especially in a skilled or magical way. Sirens and other such sleep-weaving archetypes fascinate me, and so do real people who can calm wild animals or young children. It is such a visceral exchange and it holds a lot of strangeness and power for me.
You've written and recorded a very special song for us to fall asleep to. Care to tell us a bit about it?
Well, my initial approach was to create a melody and talk over it, imagining that people could fall asleep to that. While writing however, something more like a lyrical fairytale emerged, so I ran with it. I did some research into folklore and culture surrounding bedtime in Scandinavian countries and in Switzerland. These stories left me with a very particular feeling; as elusive as it was familiar. I can best describe it as something that tugged at an emotional memory tucked away beneath everything I know of fairytales and dreaming. I tried to let that feeling influence the way I wrote this text. 
 
Obviously, being currently in self-quarantine has had an influence as well; we are all living in very new and unprecedented conditions at the moment. There is a strange dichotomy between "resting" and being "put to rest" by necessity. I was interested in these dynamics of stillness, and found myself reflecting on the question of what specifically makes it healing. This song is about someone who is sleeping, but not resting. The other figure wants desperately for them to sleep better, and goes to great extremes to create a "quiet" space for the sleeper. When there is nothing left in the universe, it is the silence that wakes the sleeper, who reacts to it in a sort of tantrum that re-creates the worlds that were deleted to make quiet. The exertion of creation puts the sleeper back to sleep – but not to rest – and the cycle continues. It's a fairytale of high-voltage naïvety, a well-intended child with immense power and no patience wants to do something it can't (laughs). The format is basically like an audio story remixed into a piece of music. Looping the song into infinity makes a great companion for a good night's rest.
Lyrics to "The Sleeper's Dream"
I want my love to sleep
but she tosses and turns without relief
towards a precipice of dreaming
over which she cannot fall
but from which she does not wake.
"Und wänn Sie no nicht guet gschloft händ, dänn wachen Sie heut wieder auf"
Is it the moon that shines too brightly love?
Does its refracted day offend you?
I will pluck it from the sky and bind it in my fist,
No light will pass through me.
You will not be disturbed.
Does the salt on the wind remind you of the ocean?
I'll distil it from the sky and prepare a bath for you my love.
Float weightlessly in this instead and think not of the ocean.
I want my love to sleep, but she tosses and turns…
What keeps you from your dreaming love?
The Woodlands chatter harshly – do they ask too many things?
I will flatten them against the earth,
a vast and quiet carpet.
May every beast tread lightly now;
I want my love to sleep.
I wish that you would sleep my love,
but you toss and you turn.
Is it the rotation of the Earth that dizzies you?
I will cut her on her axis,
I'll make her core into a bed more sturdy than her concepts. 
Does passing time alarm you?
Do you worry of its wasting?
My love…
I will be the end of time .
I'll shatter every hand and face that tells you of it's ticking.
Rest in this security ,
I cut the world to let you sleep.
Wenn ändlich nüt me übrig isch, erwacht mini liebi. 
Startled By The Silence.
Then Angry.
She Wept.
Her tears became a body of water;
their salt became its weight.
Her anger gave it gravity,
and when she screamed its steaming gas
was pressed into a nightlight
by all the liquid layers as it shot into in the sky.
Still pulling at the water it says,
"Do Not Forget Me" 
And the water responds.
The Water Responds.
The water responds with Chaos.
The water responds with life and death and sighing wind;
with stone and wood and fingers stretching tall towards the Moon Star, remembering.
For eternities she moves like this, until at last she lay exhausted. 
Fitfully the dawn of time churns a lullaby around my love,
and she passes into something like
but not quite sleep. 
I want my love to sleep ∞